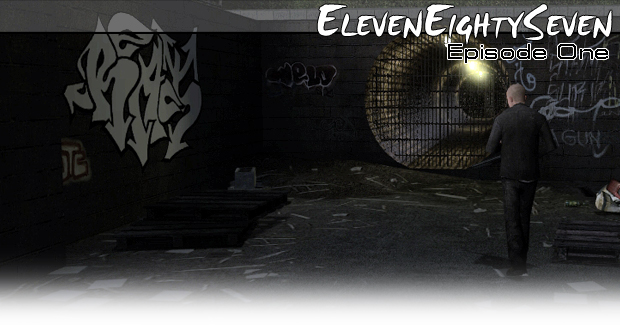 Yes, you've read it. 1187 goes episodic. Although I originally planned the mod to be a big one, I think the decision to go episodic is going to be a better choice in the long run.
I get to expand in the next episodes on what we originally planned, thus the overall length of the game when all three episodes are finished will be greater. I can also now listen to the feedback from you, the community. Plus it wouldn't take as long for the public to wait for it if I didn't make this mod in episodes. So yeah I will be looking at community feedback to see how well or not the mod is received by you guys. This may influence the next episodes in some ways.
I and most of the team members are all still learning the tricks of the trade. I myself am trying to get better at everything I do and I can safely speak for the rest of the team. So with that in mind, know that this is personally my first real mod. and learning how the source engine works is quite a deal but a lot of fun.
That said I am very proud of what we've accomplished sofar. I created this mod for people who love the Half-Life games while I also made it into a game that I would like to play myself as well. This may clash with what some people might expect from it but those things are bound to happen. Not everyone has the same tastes in games, which is good. All I hope is that whoever plays 1187 will have a good time.
Right now I am aiming for a December release, which at the moment seems to be a very realistic one. I cannot gaurantee that we will make it 100%, but we will do our best to make it happen. I'm at the last stages of bug fixing and polishing. So right now all that is really left to do is finish off what we've started and then I can move on to the final map which will end with quite a nice cliff-hanger. Since this map will be quite complex to set up, I cannot gaurantee how soon I can finish it, and because I rather ship out something that is polished and not be constrained by a deadline, I will keep at it hoping to finish in time.
Also the forum has gotten a small overhaul. I will keep working at it after the first episode has been released, and will be more active on it. check it out here:
Eleveneightyseven.freeforums.org
There's only one sad announcement I have to make. The Mustang will not be seen in episode 1 but it will have a big role in episode 2. But because I know most people have been looking forward to it, I do have some ideas to bring it into the mod, which brings us to another bit of news which is that Episode 1 will have the bonus maps I that have released with the secod demo and then some. The maps got broken due to the updates to the main mod, which means that I decided to touch them up. This also means that in between episode 1 and 2 I will release new bonus maps that will serve as either preludes or side stories to the main mod.So there you have it. I hope to have informed you guys enough to start getting excited, I know I am.
Now onto some screenshots. I'll start with showing the newly updated Christmas farm map.
Dave has created a very awesome LAW rocket launcher. Dec coded in the iron sights and implemented a specular map. Basically if you're not in iron sight, the rocket just goes straight in whatever direction you're looking at. Only while in iron sight will the rocket follow which direction you aim it at.
Next up is the APC. Martin did an awesome job on the model. And I had a blast skinning it.
Lastly a sneak peek at the 6th map, not much, but it's the final version.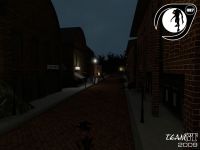 The mod will have around 10 maps, 8 story based maps and the 2 bonus maps revisited from the 2nd demo. The mod is estimated to have around 3 and a half hours of gameplay. So I hope to have informed everyone enough to get excited.