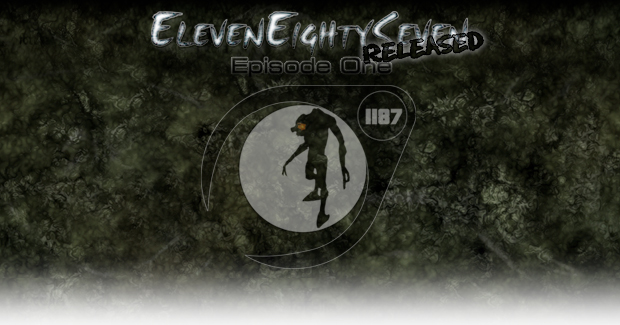 First of all I wanted to thank everyone for their feedback, good or bad, I appreciate it all.
So, the mod's been released and we're getting a lot of different responses. Some love the mod, some people do not, while some are in between. I've read through a lot of comments last two days and there are a number of bugs and glitches that poeple have experienced.
I knew it wasn't possible to please everyone with certain design choices and I have to stress that we're a young team and will do anything we can to not make the same mistakes. I have personally learned a lot during this release and some people have offered some very interesting ideas and certain ways to make sure the next episode will be even better.
New Patch
After the launch we got some reports about missing textures and a missing model, so I created a patch to fix that. Excuse me for that. But we have gotten a lot of other reported bugs and glitches which we will try to fix in an upcoming patch. One that will cover as much fixes and changes as we can. For this reason I've created a thread over at our forums.
Eleveneightyseven.freeforums.org
I would like to invite everyone to head over there and tell us exactly what you think should be fixed, changed or tweaked. I will go through the list with the team and we will see what we can do about them/ This means that it will be a little while before we can release it, which gives you guys some time to post over at the forum.
I apologize to those where the mod did not meet the expectations, it seems that some of the level/game design choices we made where not received very well.
It was a risk to include John to be a character to follow you around and I was willing to take that risk. Also with John there are a lot of people devided between liking him and dis liking him, which is perfectly fine.
Viewbobbing, yeap also same thing, people either love or hate it, so in the next patch we'll try to include an option to turn it off as well as fixing the melee attacks on the knife and crowbar and the weapons themselves.
Extra help ?
AI
In addition to the patch I would like to see if anyone out there wants to offer some help regarding the AI code. I knew it was one of the things that lacked but we never had too many problems with it, and we where not able to do much against it. So I would appreciate it if someone could help us out and see what can be done about a number of npc's and enemies.
Co-op
I'll be looking for a few mappers out there to help us with co-op. The one thing we would need is to have a few mappers to help us out creating some new maps for the different game types that have been created. Anyone who can create decent maps is welcome to help us out.
1187 - Walkthrough
Zlandeal has been so kind to add a walkthrough for the mod over at his YouTube channel. So for those having a hard time getting through certain parts of the mod they can go there and see what to do to get passed them. Thank you Zlandeal for the effort.
Watch it over here :
Youtube.com
Downloads
I've added new download links over at the last news post ( Moddb.com ) and will continue to update our own forum thread whenever we have other new download links
Eleveneightyseven.freeforums.org
I've put up the initial 1.0 .EXE file and have uploaded a .ZIP version of the mod.
I'd like to thank everyone who played the mod and also would like to thank everyone for their feedback and comments.
And that's it for now.