(Part 1, Chariot Archers of Argas)
Working very hard on the BFA Mod and another small update, have to find a balance between modding and other stuff...
Well, here they are the Chariot Archers of Argas, no rider yet will come soon.
All skins and model parts from the scratch except the horse it's EA's: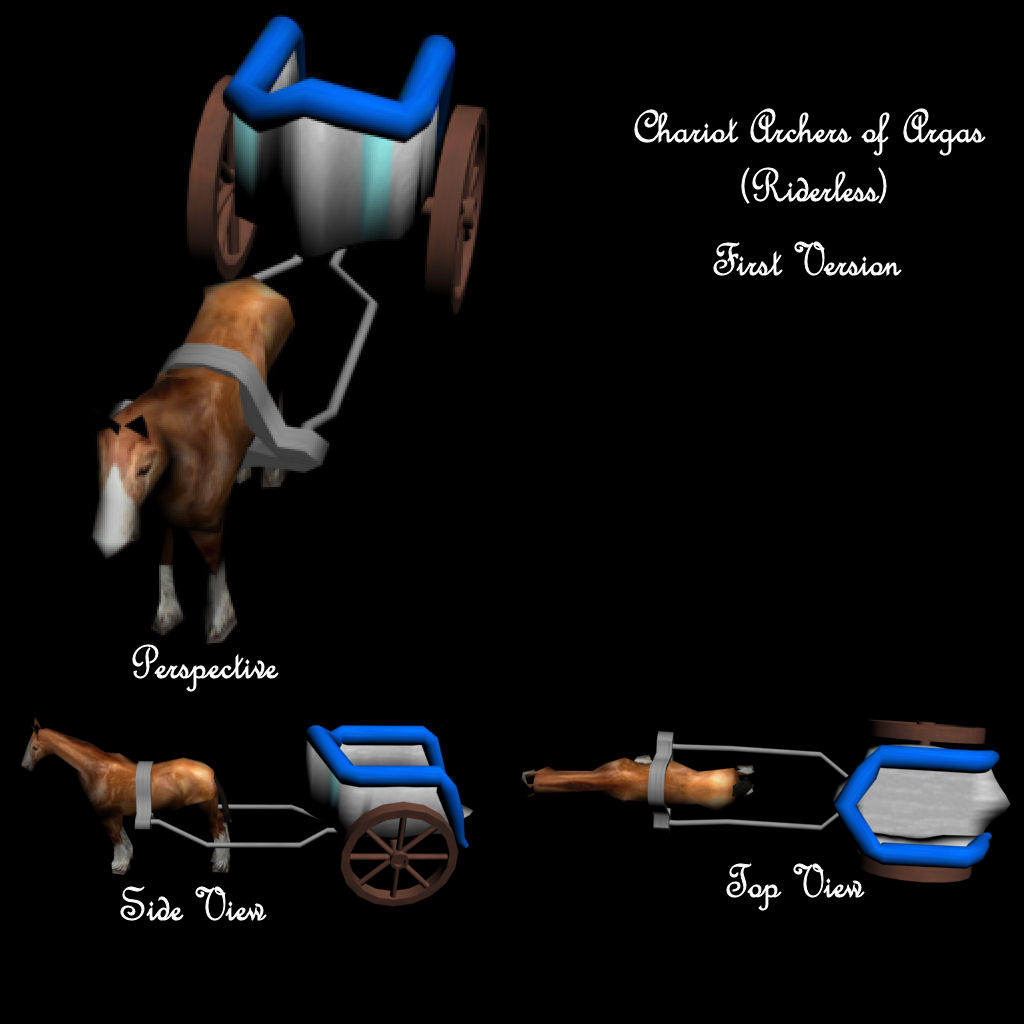 Comment & Suggest are welcome. :p
(Part 2, An Important Poll)
Well this is the 2nd part of the update.
Please vote when you would like release.
Forums.revora.net
If your answer is not a choice on the poll choose: See my post!
And post what your answer is below.
Apoligies for the late post.