Pappy's Garage - A one-stop shop for upgrading your truck.
Also they sell booze and cigarettes.
Royce has been working on Pappy's Garage this week. The garage is one of the buildings in the town of Crowperch, and it serves as a hub for upgrading your truck, both cosmetically and mechanically. We are still working out some of the details of the upgrade system and how you attain new parts, but we do know that the Garage is the place to swap parts out. Below is a sketch of the the UI, Pappy, and the display screen where you can see how your new parts will look. Also included is the beginnings of the actual render of this screen - the final view will be ready to show next week, maybe even animated.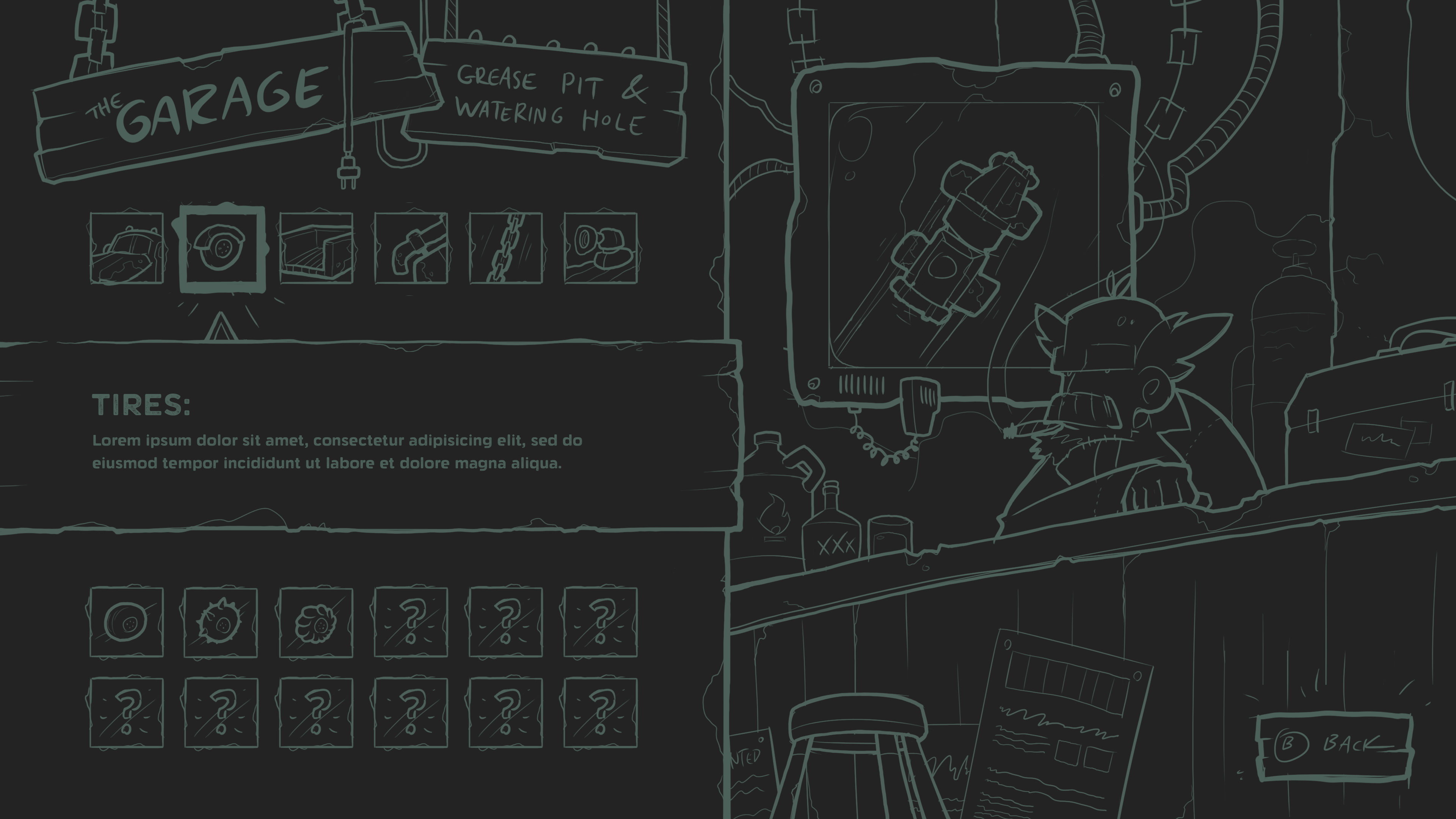 Last weekend we took The Rust Belt to Indie Game Con,
along with the racing wheel setup.
The Indie Game Con was last weekend in Eugene, OR, and it was a nice little test run for the race wheel support we've been working on. We haven't looked at the analytics yet to see how many people actually played during the day, but we did notice that whenever the controller setup and the wheel were both open, a majority of players seemed to choose the wheel setup - that was fun to see. While we don't intend to make the wheel a major part of playing the game, we do plan to support it for players that have one.
Quick plug for an amazing PNW indie game community - PIGSquad out of Portland, OR. If you live anywhere near the city and are making your own game, definitely go to one of their events!

I think this was the second year for Indie Game Con, and there were probably 25 games or so there, and a lot of familiar faces. We try to go to as many Pacific Northwest indie events as we can, and it's nice to see other indie devs at these events. Also, this was the first time we saw a lot of kids playing the game! PAX and the other conventions we've done have been mainly 18-35 year olds, so it was a blast to see the kids wreck stuff and blow things up on the waste. The staff at IGC took this great shot during the event.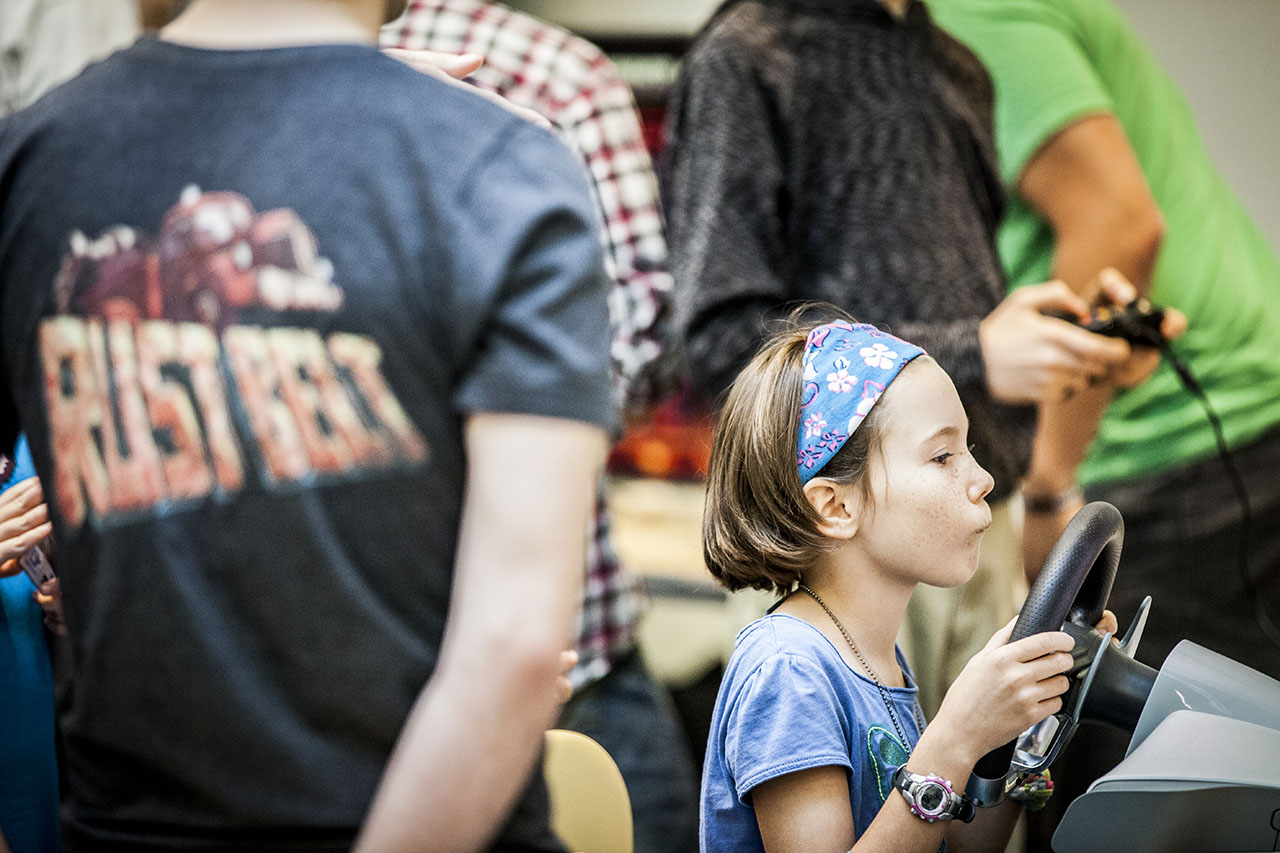 Improving on procedural generation.
If you saw last week's update, then you saw that we're pretty deep into procedural generation for the level walls and content. CJ has been improving his algorithm, focusing on translating his 2D maps into actual in-game assets in unity. He started by generating a black and white image that the walls can map themselves to which creates the level outline, and now he's working on organically generating maps to place content inside the level - cacti, trees, enemies, etc. You can take a look at the gif and images below to see how the 2D maps translate in game.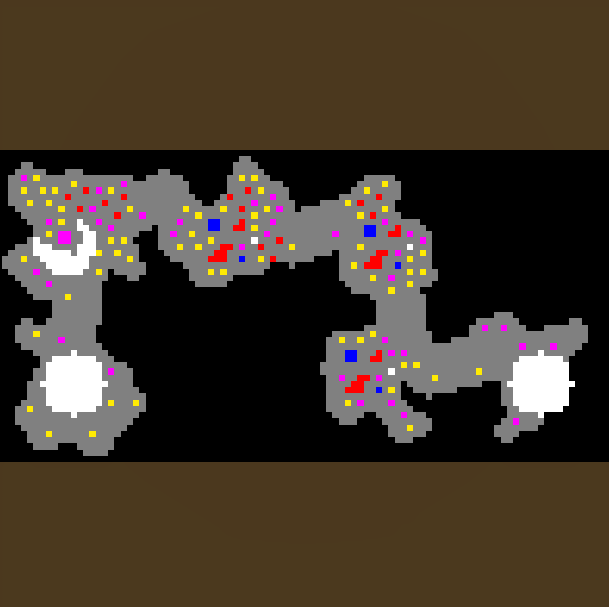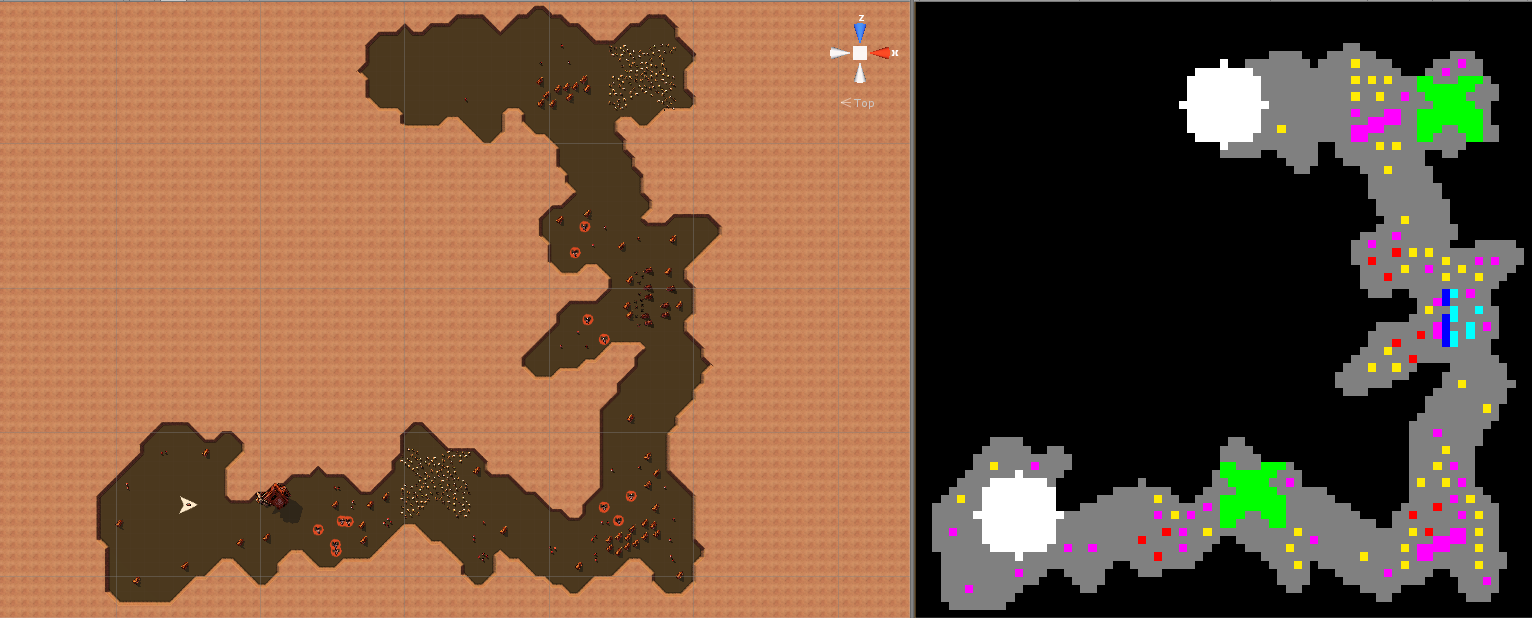 We have a new team member - CJ Kimberlin!
CJ has been contracting with us for the past month, helping us with engineering and game design. Earlier this week we officially welcomed him onto the team as a partner of Galvanic Games. We're excited to have him join, he brings a great deal of talent on the engineering side of things to help us build out our systems that can scale into the final build of The Rust Belt. He's also a great game designer! After leaving Microsoft last year he made his own local multiplayer sports game, Bit Ball. Welcome!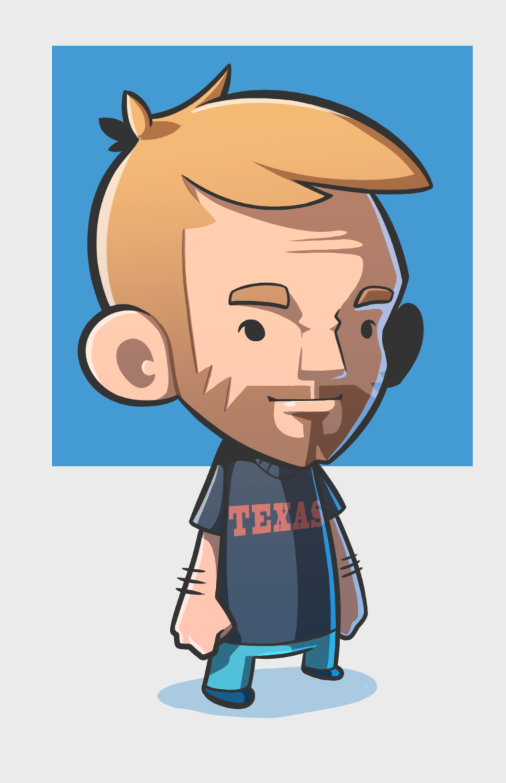 That's all for now, see you all next week.