The 1.0.5 of Last Knight iOS is finally up on the App Store: Itunes.apple.com
There are lots of tweaks that make the game easier as well as lots of improvements. The controls have been greatly improved and there is also a new controls type which is a mixture of buttons and swiping for the lance and jumping.
Also new is the Fallen Heroes feature, all the fallen heroes pile up and you can grieve! Usually you just forget about your dead hero once you hit the restart/continue button in most games. Here they all have a place, though most might fall into the lava after sliding down the pile.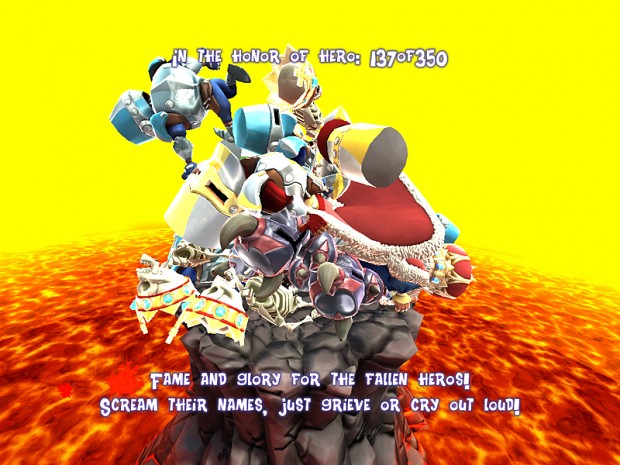 Here is the full change notes list:
- New "Fallen Heroes" feature
- Greatly improved controls
- Lots of tweaks that make the game overall easier
- Almost every story level has been tweaked to be easier
- New controls type and new controls options
- Alternative button sizes
- "A or B" story telling choices fixed
- Improved performance
- Improved ram usage
- Other small tweaks and fixes
Here is a Hands-on video, me doing a ride in the endless mode on my iPad2. I'm using the new controls type there.
The new things will of course also make it into the extended PC/Mac version.
You can get the IOS version already here: Itunes.apple.com
Happy jousting!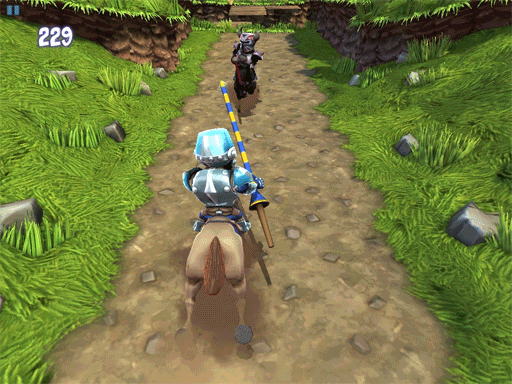 and remember the Horned Bucket belongs into the water, not the other way around!