DBB has reached 1.0! Out of Early Access & beta
Dwarven Brawl Bros has reached version 1.0, and is now out of Early Access/beta! This milestone is also a content update, adding one new weapon, two new stages, and one new game mode.
The price is now $6.99/6.99 EUR, and for a week there is a 10% off launch discount! The game can be purchased on Steam.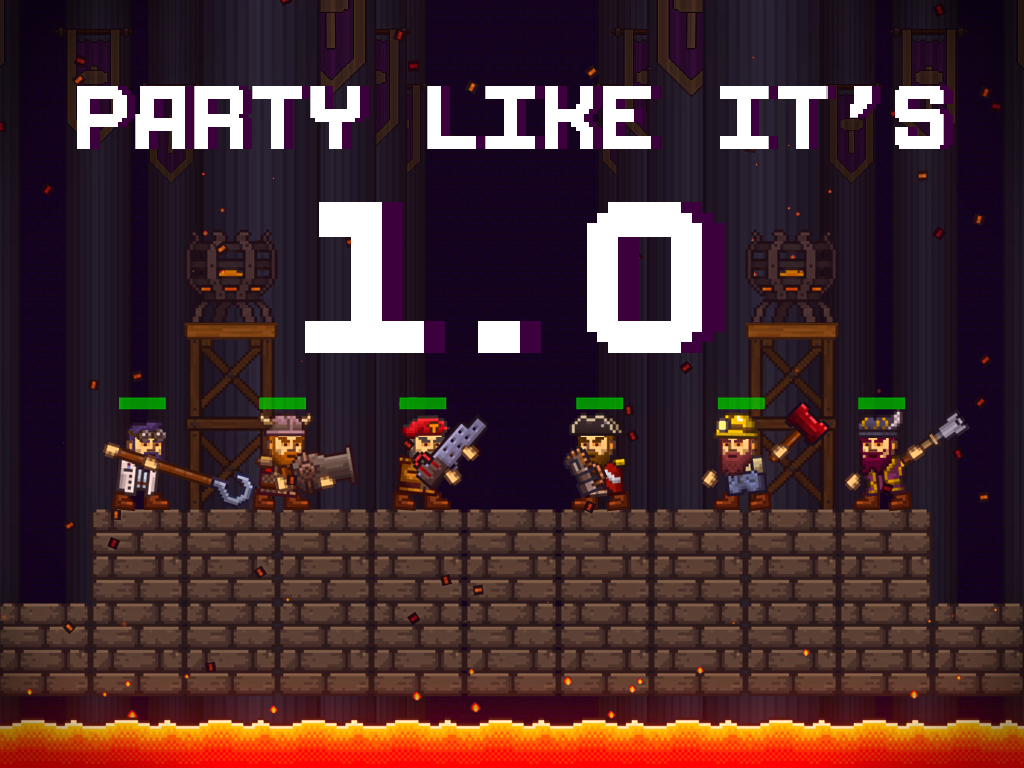 New trailer
There is now also a new trailer that shows the latest additions, such as firearms, in a four-player setting.
Early Access memories
We'd like to thank our Early Access supporters for valuable feedback that helped DBB evolve into its current form! The following were implemented during the two-month Early Access phase:
Firearms
Team game modes
Tutorial
Overtime
Frenzy
Full controller support, controller mapping in-game
New stages
New game modes (Dorf Ball, several spiced modes)
Disarming
Steam achievements, match stats
Huge number of bug fixes
The full controller support and controller mapping were added in 0.9.9.4 "minor update" recently, so if you missed the full-controller support early on, it is now there!
Now what?
If you still got any feedback or ideas, feel free to share them. Feedback is still extremely valuable, and it'll help making DBB even better!
Content update
1.0 is also a content update. The following were added:
New weapon: Mallet
Mallet is a hammer-like fast- and sure-to-hit knockback weapon with medium-light damage and short range. It is excellent for rushing and cornering enemies.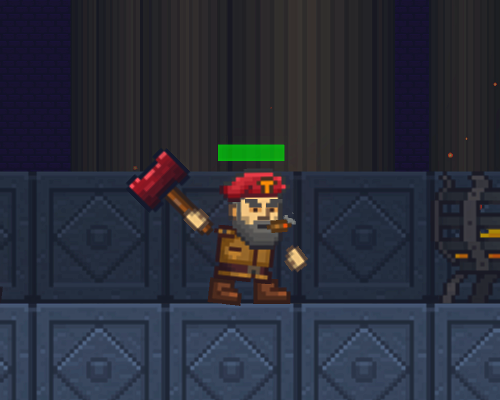 Two new stages
Two new stages were added, both of which heavily utilize spikes as key harming elements.
Walls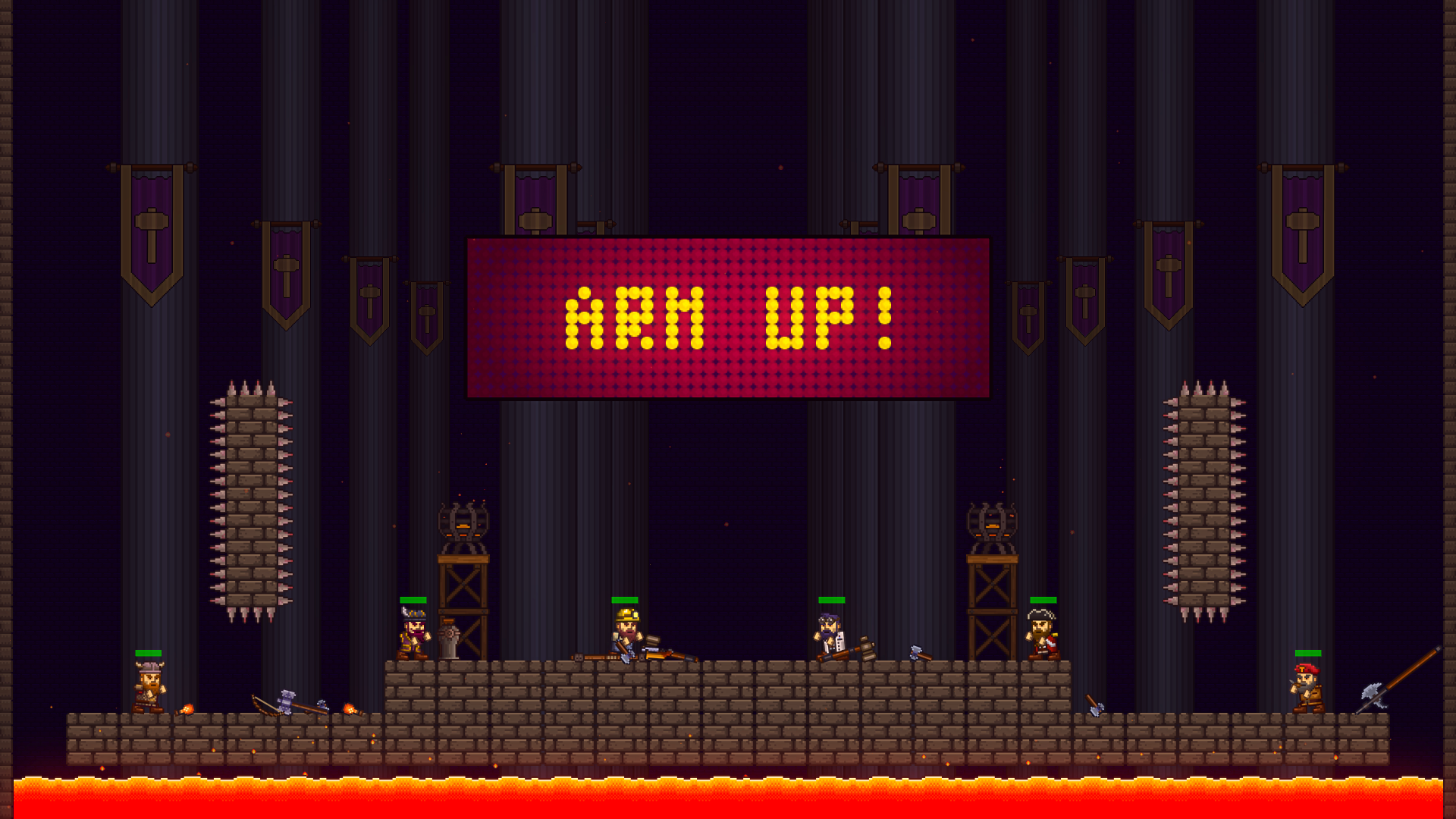 Traps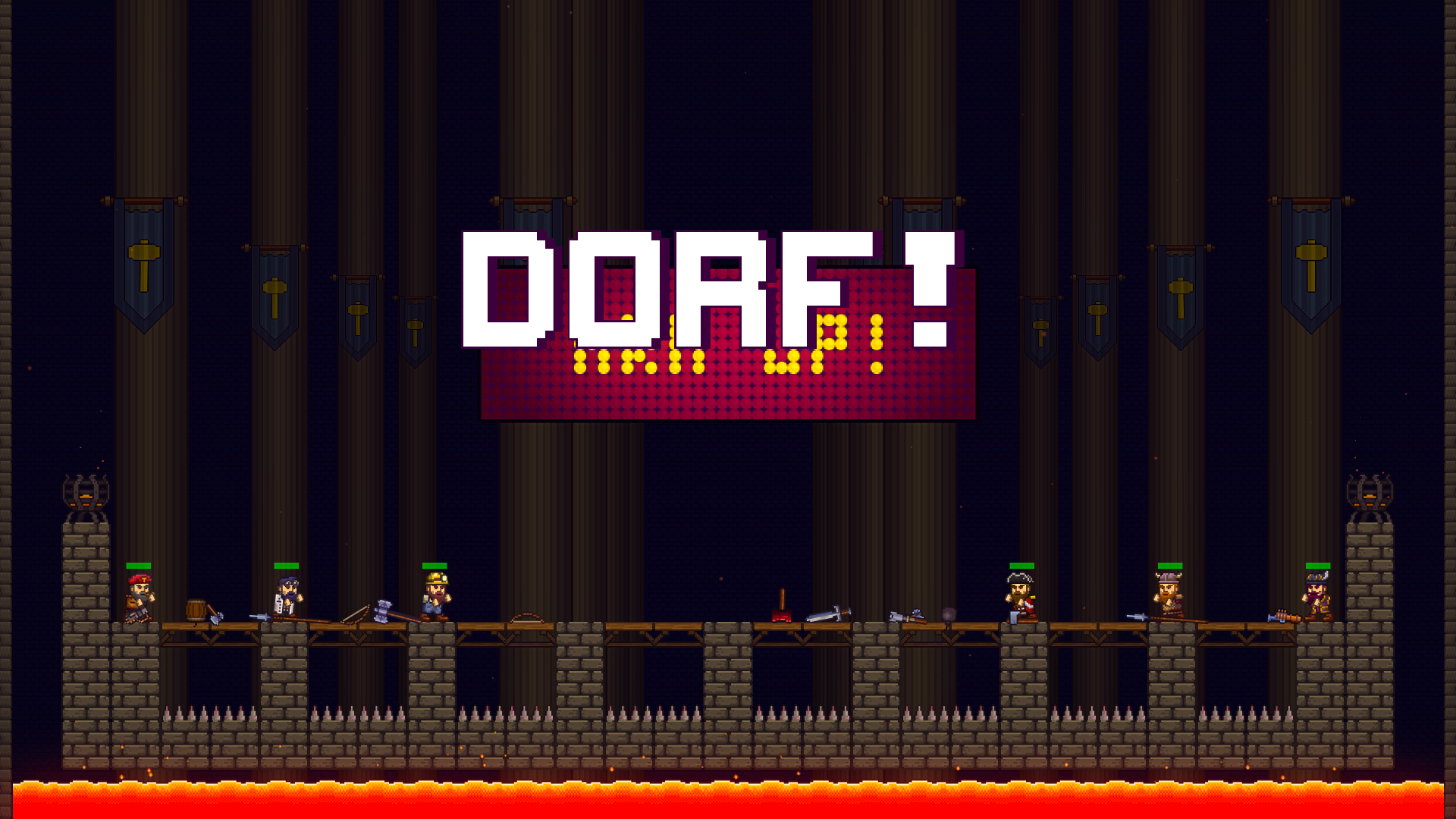 New game mode: Knock, knock
A new spiced game mode with 50% more knockback, applied to both normal and self-knockback. This mode also replaces the Bar fight game mode in the "Spiced modes" collection.
Full changelog (1.0):
New weapon: Mallet; fast, medium-high knockback weapon with medium-low damage and range
Two new stages: Walls and Traps
New game mode: Knock, knock (double knockbacks for weapons)
Bar fight game mode removed from "spiced modes" collection, replaced with "Knock, knock"
Weapon swing, ground touching/landing, and jump sounds made quieter
Dynamite's special attack's time between attacks increased from 1.2 seconds to 1.5 seconds
Hatchet's special attack now leaves a swing trail (like other attacks)
Kill heal amount default set to 30 (instead of 20)