0.66 is live!Hello,

A bit later than expected, hotels out but some other goodies in, 0.66 is now live! What's new?

0.65 -> 0.66
- Added spinning billboards on standing vacstation.
- Added conditional trades - now a trigger price can be set to allow trading contracts to start at a certain price point.
- Added bus stop as a low capacity public transport building.
- Added end piece decoration for side blocks.
- Added a tunnel block that can be used to hide vactracks.
- Added an end decoration for the new tunnel block.
- Added an outer corner piece for recently added side blocks.
- Decoration upkeep cost and output values now displayed in infopanel.
- House of constitution added (locked until ideology system is finished).
- 1/2 and 1/4 blocks removed (1/8 blocks cover their function well enough).

- Top density residential and commercial buildings now generate a slight negative density value, so that top densities aren't spammed across the city.
- Changed min population required for tram, monorail and vactrain stations.
- Vactracks now require electronics to be built.
- Adjusted upkeep costs and resource trade costs for food items and consumer resources. Also made minor adjustments to raw material trade prices.
- Replaced object fade out texture.
- Added upkeep, environment and culture values for side block decoration and fan decoration.

- Fixed import settings for recently added textures.
- Fixed certain decorations sometimes not being correctly rotated after loading a city.
- Fixed autosave frequency bug in options menu.
- Fixed destruction hologram sometimes getting stuck after cancelled demolision.
- Fixed trees not spawning randomly on rounded grass covered decoration blocks.
- Prospective fix for resolution options being doubled in options menu.

The hotel buildings are still in the works and should be in the next version, which I'm hoping to have ready in about 2 weeks time.

There have been some prototype stuff that I've not finished, but decided needed to be done now. I had an old prototype of tunnels in the works, but had not made a good system for checking what sides of a tunnel block could be built on. This has now been implemented meaning that "odd" blocks can now be used in game without relying so much on precise colliders and special cases in code.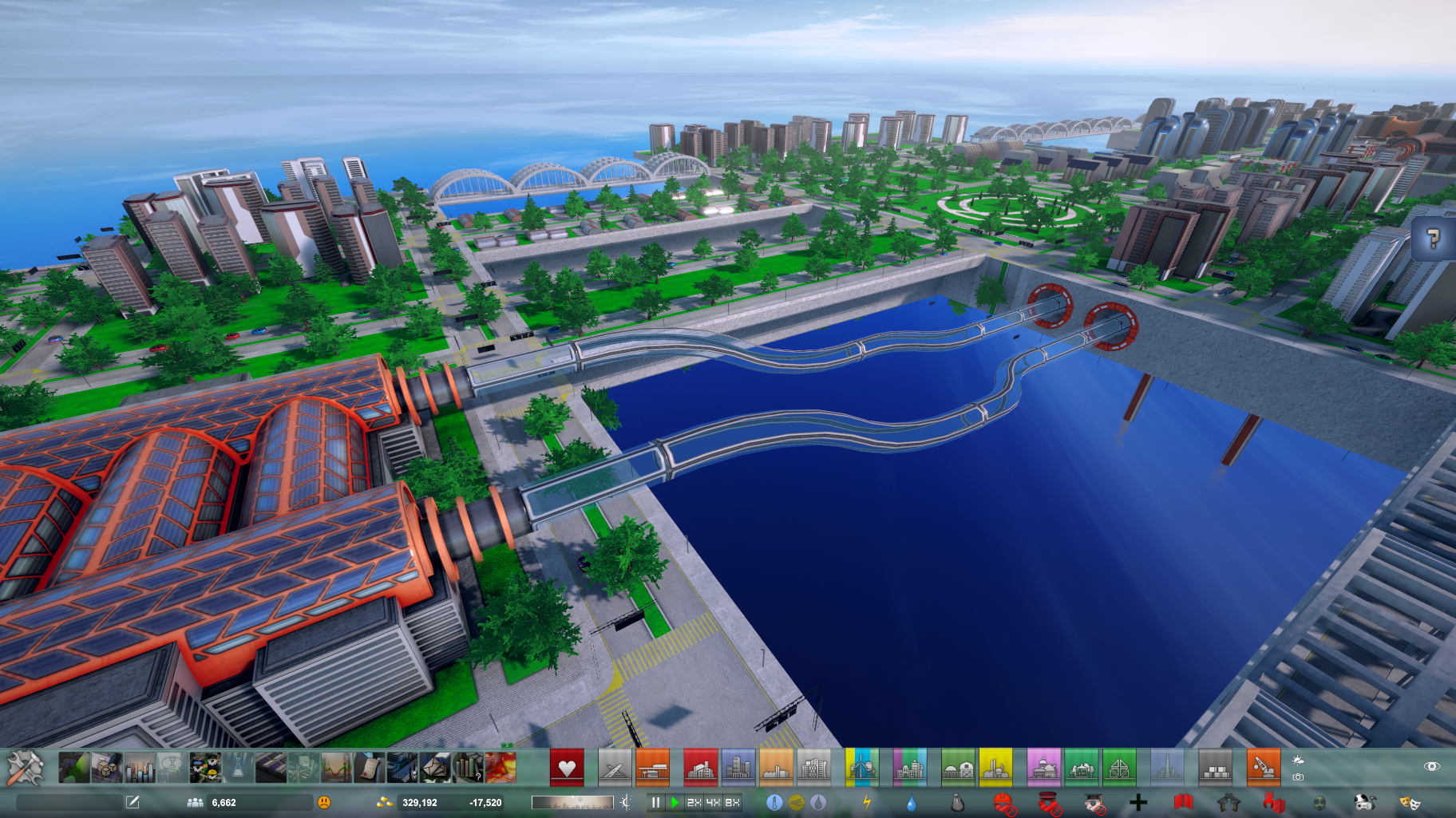 There will be a block with a road tunnel added as well in upcoming versions, even if you can also build tunnel structures using overpasses.

The new side blocks that can be built on now feature a full set of straight, inner corner and outer corner pieces. I've also added a type of rim decoration that can be used to spruce things up further.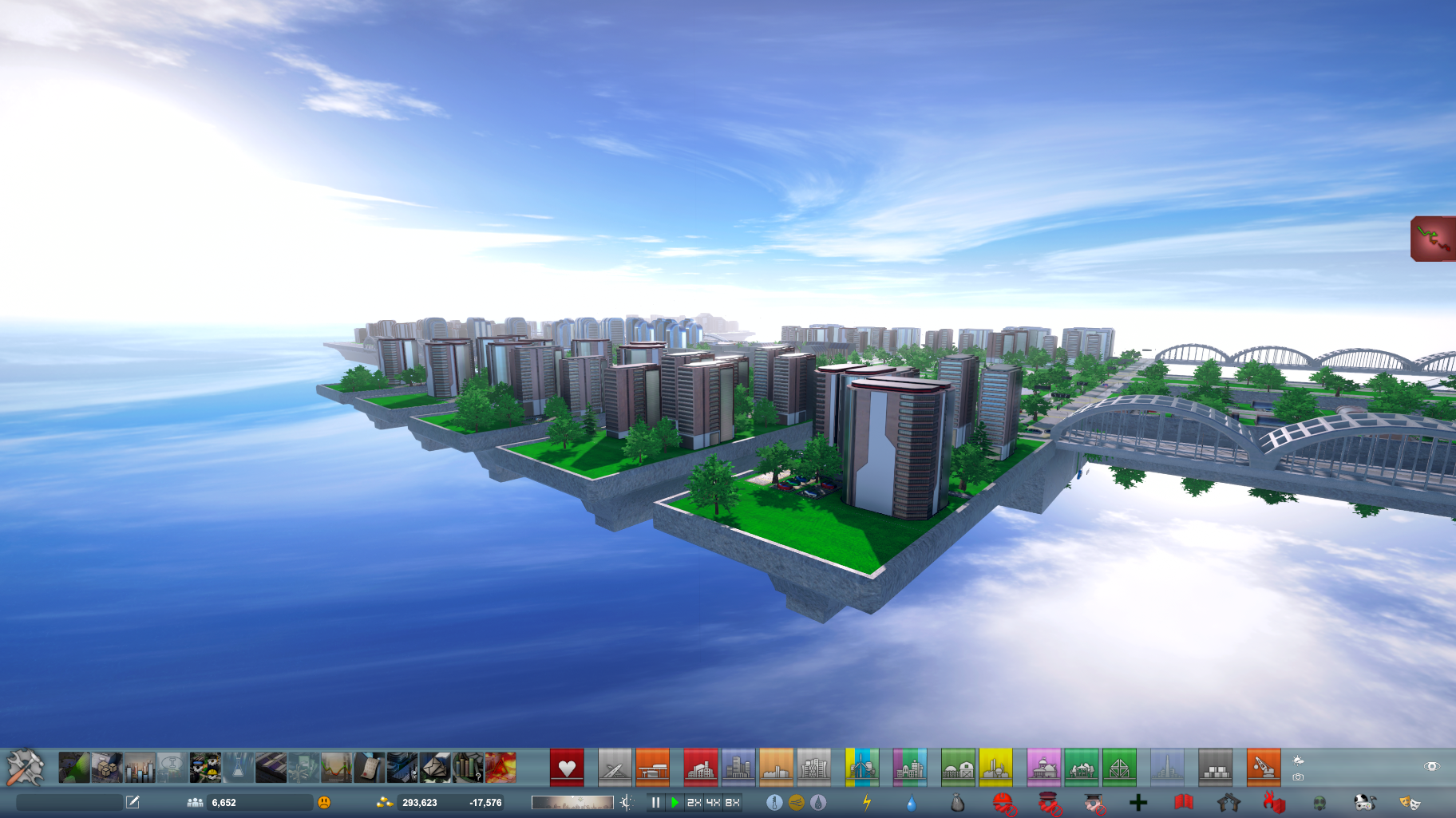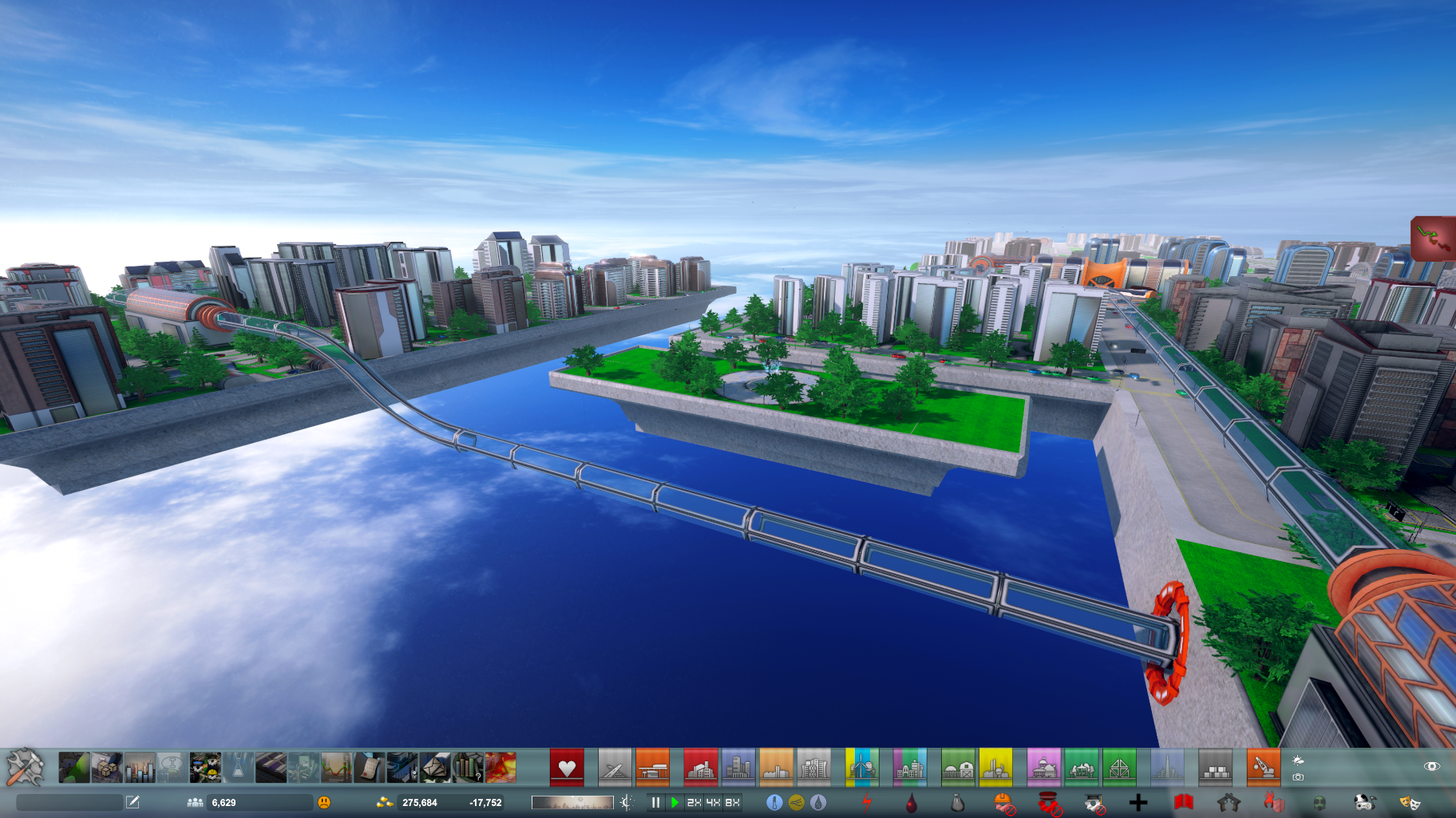 Conditional trades are now in, meaning you can trigger a trade contract to start at specific prices. Busstops are now in (bus vehicles coming later). I've also changed the fade out texture, but more work is needed to adapt fadeout ranges, for example on trees for it to look more seamless.