0.5 brings with it 5 new Owls, 8 new Technologies, 3 new Crops, and Abilities for all the units that didn't get any last time. And then their's the new Hero...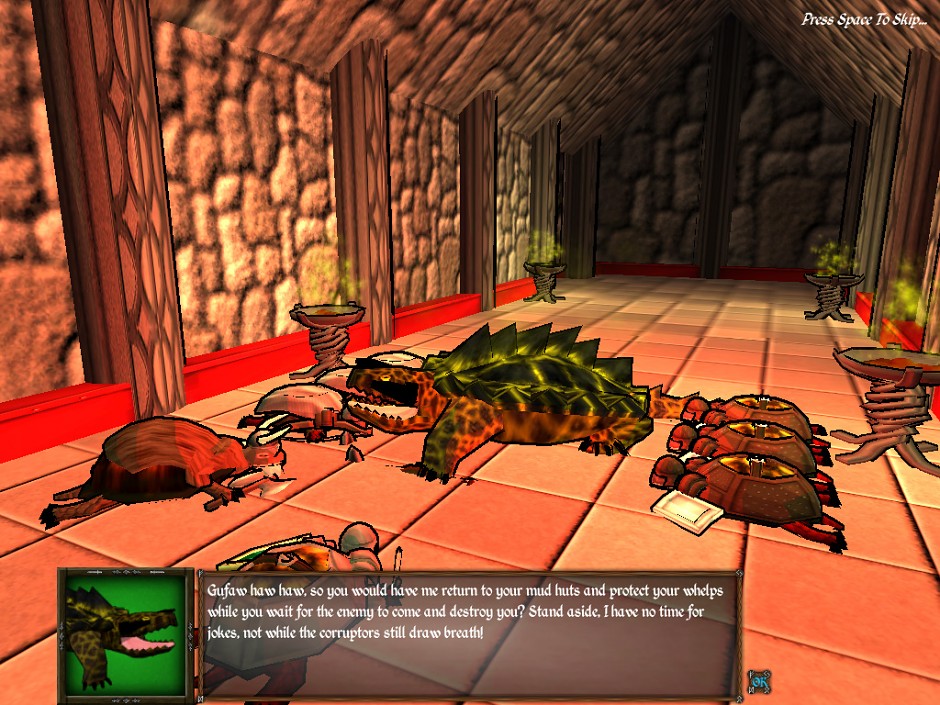 Ulfvaldr, the Wrath of the Afflicted! This might hero crashes onto the scene carving a path of slaughter through the enemy ranks as he goes, and with the completion of the new hero system he and his fellow heroes should play a larger role in battles throughout the campaign.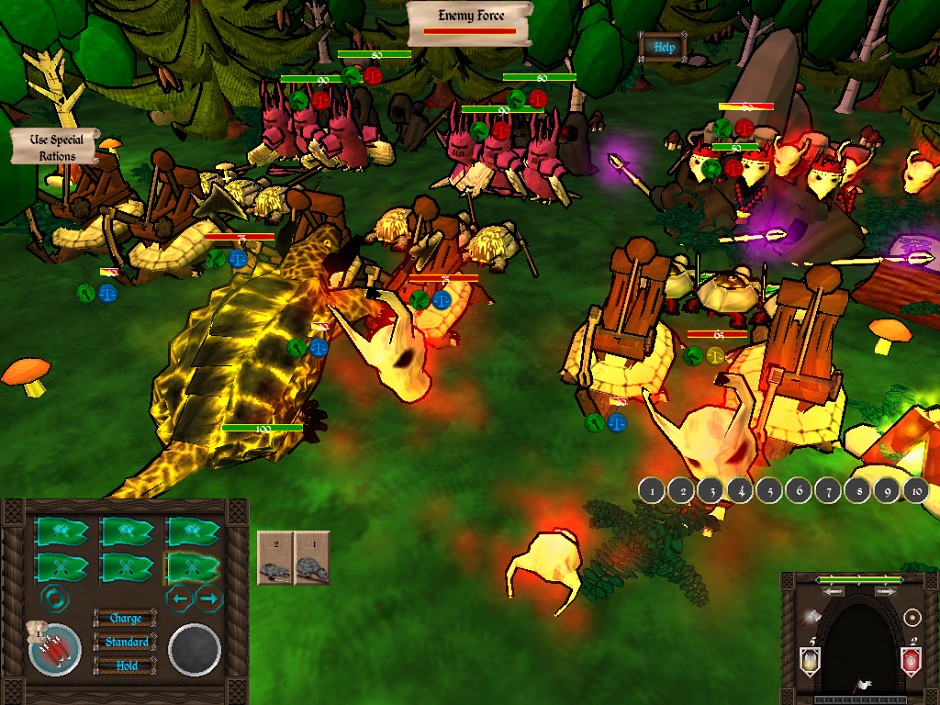 Heroes now gain 2 Ability Points upon leveling up, which can be assigned by the player (at the Keep) to either the HP, Attack, Defense, Power, or Energy of the Hero, adding a point to HP increases the Heroes HP by 10, adding to Attack or Defense increase those attributes by 2, and increasing Power or Energy increase those stats by 1. HP, Attack, and Defense function the same way as with normal units, but Power and Energy now govern the effectiveness of that Heroes Abilities, with each Hero now possessing two Abilities each. On top of these new powers, Heroes can now switch between Active and Passive mode, some abilities require that the Hero be in one or the other of these stances to use them, and Heroes in Active mode will deal and receive damage in battle whereas in passive mode they deal and take none, taking more of a commander's role in battle. This should spice things up a bit as far as Heroes are concerned.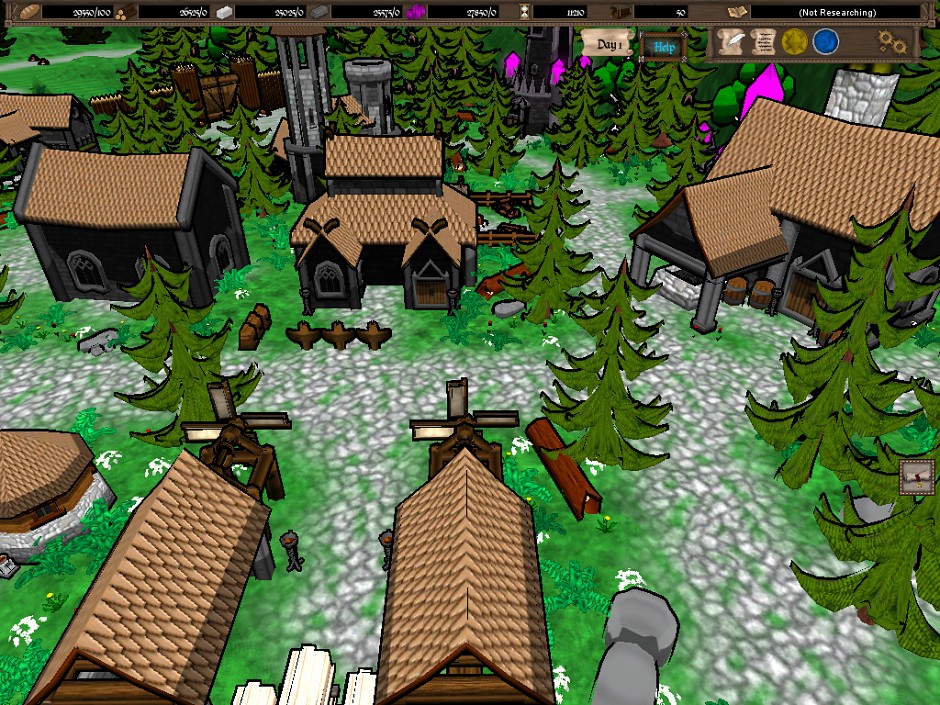 With the Ironwrought tier complete there's only one more tier of structures to implement, then all the interactive content will be in the game (more or less). Once that is complete, and I add in the final battle and with it the 'win' condition the game will enter Beta and the real polishing and balancing will begin. I have big plans for the Beta, but I'll save those details for a future article.
Changelog for 0.5:
Additions:
*Detailed unit tooltips.
*Better tooltips in general.
*Ulfvaldr, a new hero.
*Library of Macrochelys goodie hut.
*Old Root goodie hut.
*5 new Owls.
*Unit abilities for units that didn't have any.
*Pumpkins, crop with AoE battle attack.
*Dandelions, crop that passively increases Defense for all units.
*Spawn of Old Root, crop that passively increases max health of all units.
*8 New technologies.
*Ambuscade,Valbjorn ability that attack enemy from the rear.
*Duel, Magnus Ability that targets enemy Villain.
*Other stuff that I forgot to write down...(Note to self: write stuff down...)
Fixes:
*Villain tower bugs that made them remain when they shouldn't have.
*Minor errors in the Tutorial and added some stuff to them.
*Major movement bug that ate armies.
*Uh...more random stuff.
Changes:
*How Heroes level up.
*Heroes and Villain are new vulnerable to Siege and Guard Tower attacks.
*Other things. (I'm certain I changed more!)
Thanks for reading and I look forward to your feedback!
~ Heftig