A new map for the 0.2D release is DCGF Narco Hunt, a Global Front modification of DC Basrah Nights. This map was inspired by the current Narco War raging in Mexico and was authored by our Mexican member Cristhian/Atlasfield. Cristhian made the soldier skins, narco skins and murals/sign textures placed on the buildings. He made a new skin for the Mexican HMMWV available for the Mexican forces in the map. Marshall Nord assisted him with new Mexican soldier head animations (to prevent the mouth opening through the face mask) and added new building textures.
Cristhian also made a new skin for the BTR-60 which will have its place in a future map.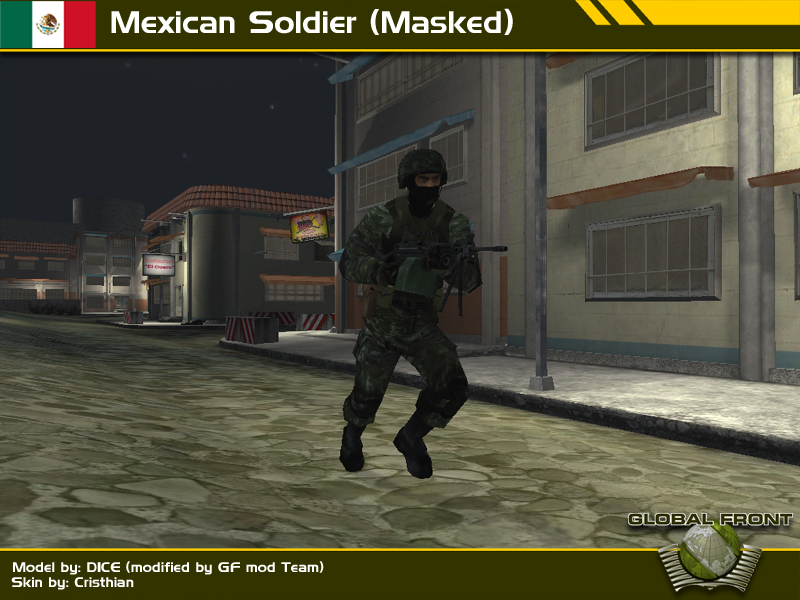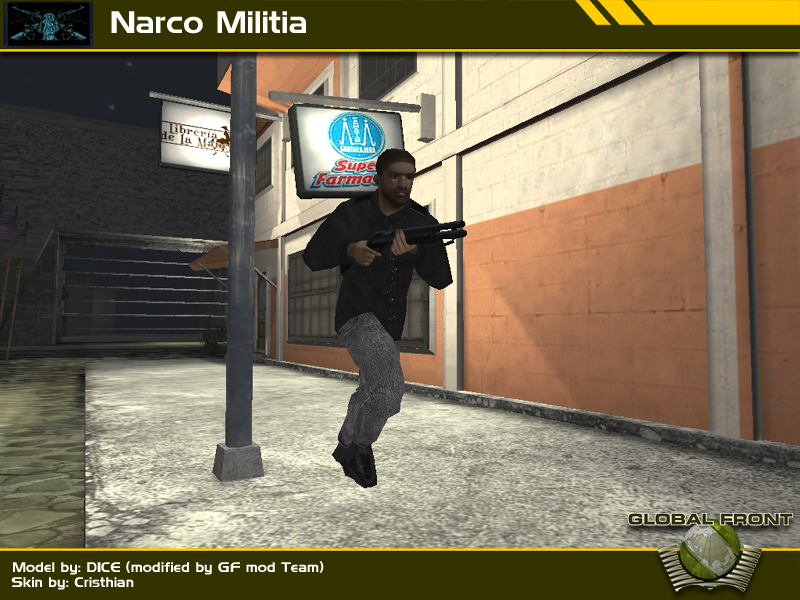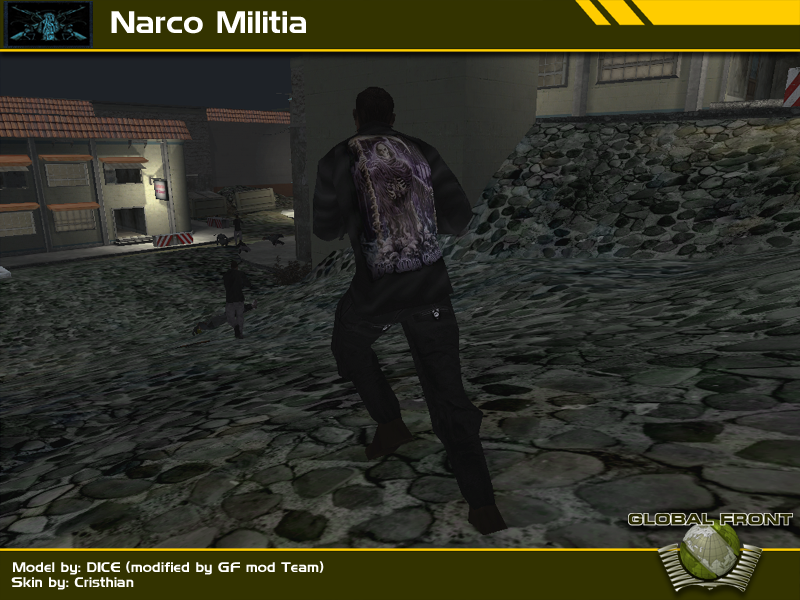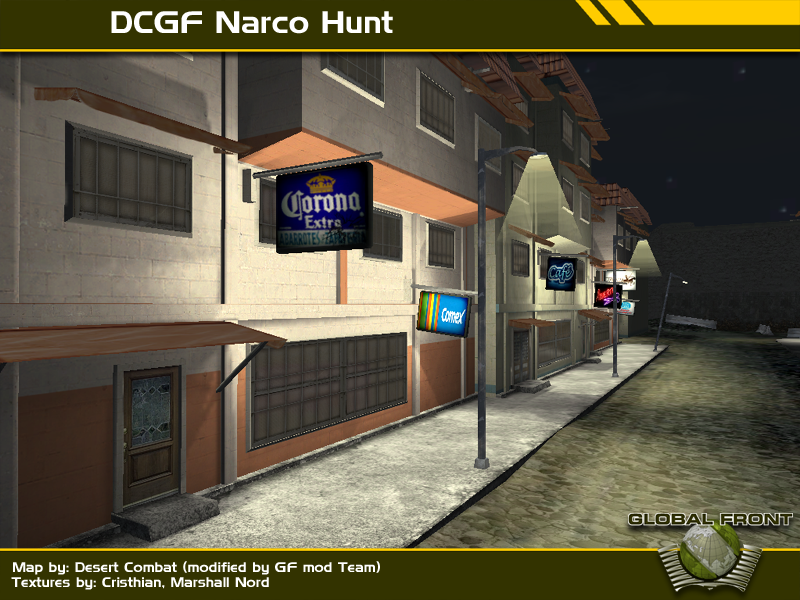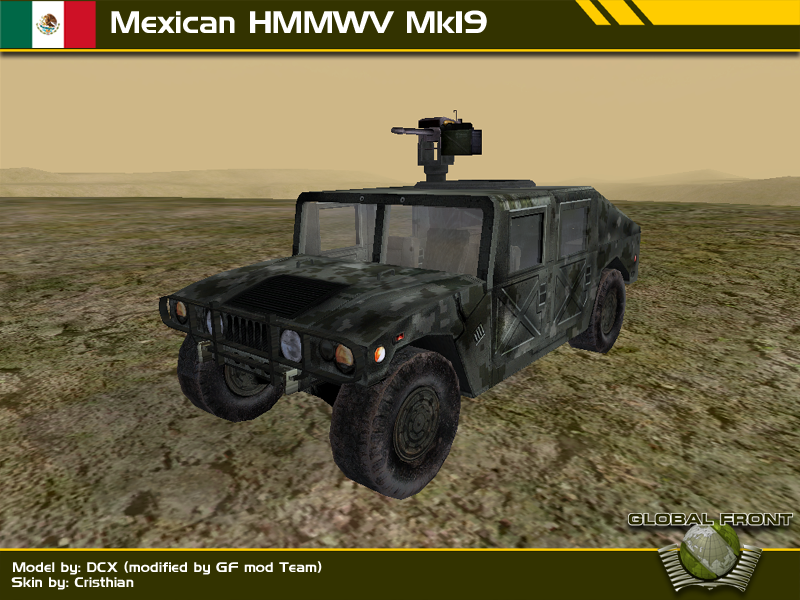 Watch this site for more news!