UPDATE: GARY'S BEEN FOUND. User BayconByte found him while testing out the game! He's now our first intern at The Company and will appear in the description and credits!

What's new:
All events now have icon pictures: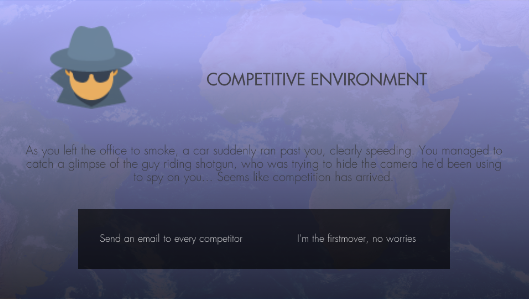 Fixed major flaws with the upgrade buttons that would cause the game to spiral out of control,
Added 10 more random events to spice things up.
'Easter egg' as first official story line event in the game! This won't be triggered every time you play, but has different outcomes depending on what you choices you make!
The first person to take a screenshot of Gary and send it to us will be the first official member of The Company as our first intern! (this is not a real job offering, though)
Download link: Indiedb.com
What's up with Gary?