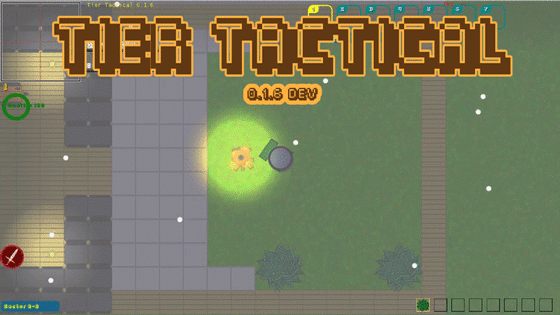 Updates to Tier Tactical have been moved from one update with a bunch of things in it, to multiple updates containing small parts of things. 0.1.6 is essentially a big bug fixer update, it will address some problems we have run across in the games code, along with some minor features.
For example, Snow is a new type of weather debuting in 0.1.6. Snow works very similarly to rain (and even reuses the rain code, albeit with some minor tweaks on falling speed).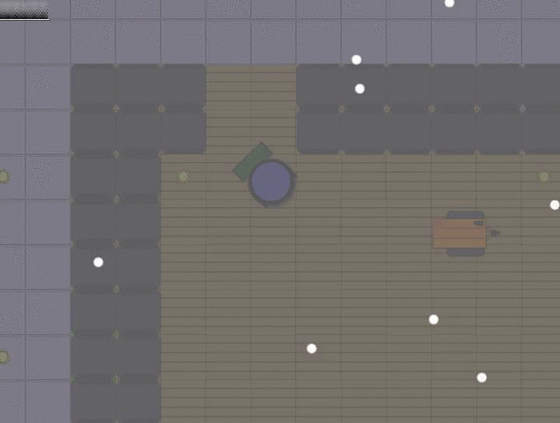 Snow works on a timer-based system, very similar to the Rain system, but cuts the chance for Rain or Snow to 15 percent respectively. In addition to that, some spelling errors were found in the weather class that have been fixed (doesn't exactly hinder the weather, more annoying). Me and my friends here were joking about possibly putting in Hypothermia, or other cold-related symptoms which may force the player to seek shelter or make a fire in cold conditions.
Also in 0.1.6 is a dummy version of a new feature called the Field Menu.
In addition to managing the players Inventory (which will eventually be implemented) it will also serve as the Main Menu of sorts, giving the player options to Upgrade his current weapons and skills (yes there will also be a skill tree), and also (finally) giving some sort of Options menu, as well as replacing the god awful quit menu.
In addition, several bugs were found and replaced, one of them being that the Temko and Abrams (once moved from their initial position). Were incapable of being deleted by the builder or any other method (Editing the save file worked), this has been fixed along with another bug which occurred when a player was killed by a zombie, did not have any ammunition in the M1911 or Glock, and re-spawned. It would re-spawn the player, but wouldn't reset the flags to enable reloading of the weapon, allowing the player to discharge the weapon indefinitely.
This has instead been replaced with a new system that detects if the player is out of ammo when he dies, then re-spawns him with full sidearm ammo to fend off the immediate zombie threat.