Game Update (0.0.26)
Our latest release brings a bunch of new features to Foxhole: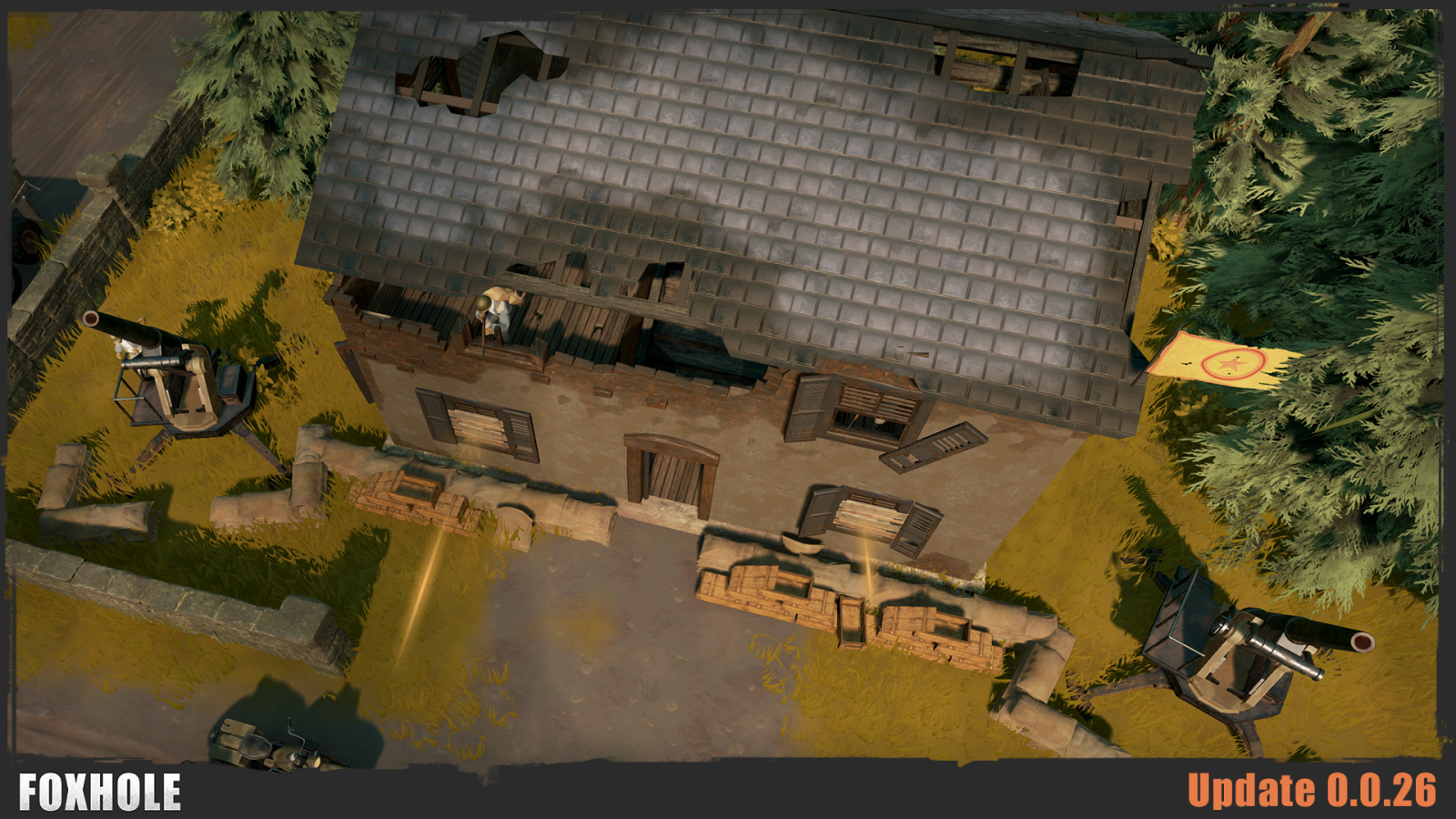 Howitzer




The Howitzer will be a buildable, static artillery emplacement that is used primarily for suppressive fire again enemy infantry. Players will be able to take direct control over this structure and use it to support infantry advances with "moving barrages" or to defend against a siege.

Garrisoned House




We will be adding special houses in towns that can be Garrisoned. Once garrisoned, these structures essentially convert into multi-directional passive defenses that are naturally built into the town environment and don't take up additional space. These will make it a lot more dangerous for enemy attackers to maneuver within a town. In addition, we are designing these special town structures so that they have second floors, allowing players to occupy these buildings and gain a high ground advantage when defending against invaders.

Upper Heartlands Revamp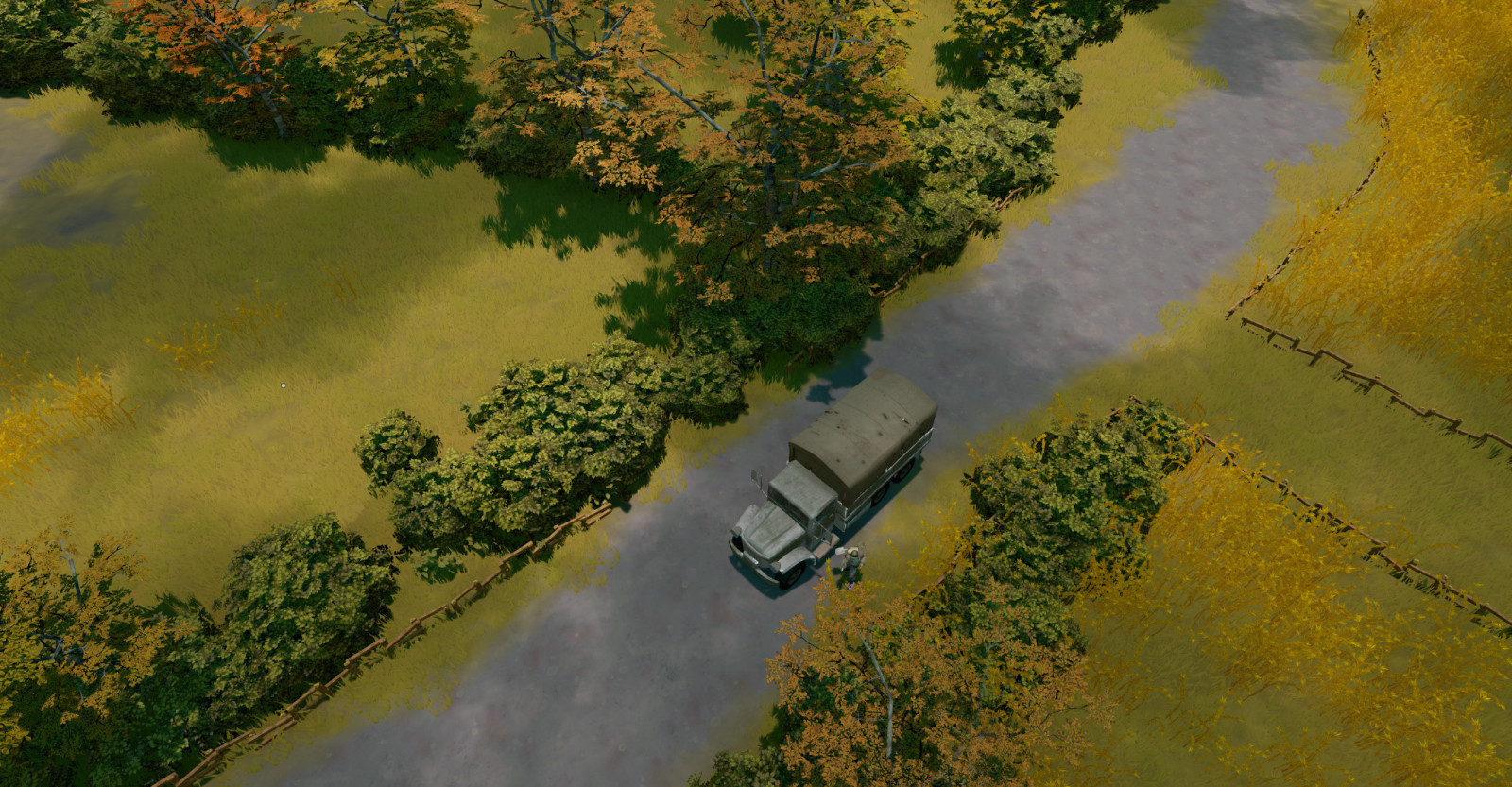 We have completed redesigned Upper Heartlands both in terms of layout and visuals. Many town locations have been moved and roads have changed as well. The environment now features a lusher landscape, with plenty of hedgerows, pastures, and sunken lanes.

"Factory" Production System

All production structures now use what we have been calling the "Factory" system. This allows players to place private orders and produce items in mass quantities. We have also made a bunch of other changes to support this, such as allowing players to dock their trucks at Town Halls and Outposts for direct access to their Stockpiles.
Developer Stream
In our latest Devstream, we talk about community highlights, new features, and also do a Q&A. Check it out!
Community Videos
Here are the highlights from the best community made videos from the last few weeks.
Average Dad Gaming - Foxhole Interactive Tactical Map
Weekly War 28 Overview - "Brink of Oblivion"
Howitzers & Factories - Foxhole (Update 0.0.26)
Weekly War #29 Highlights - Howitzer in Support
If you haven't played Foxhole yet, try the Pre-Alpha on Steam for free today. Join the Foxhole community on Discord today.