Game Updates (0.0.25)
Our latest release brings a bunch of new features to Foxhole including the Patrol Motorcycle and the Stockpile system
Patrol Motorcycle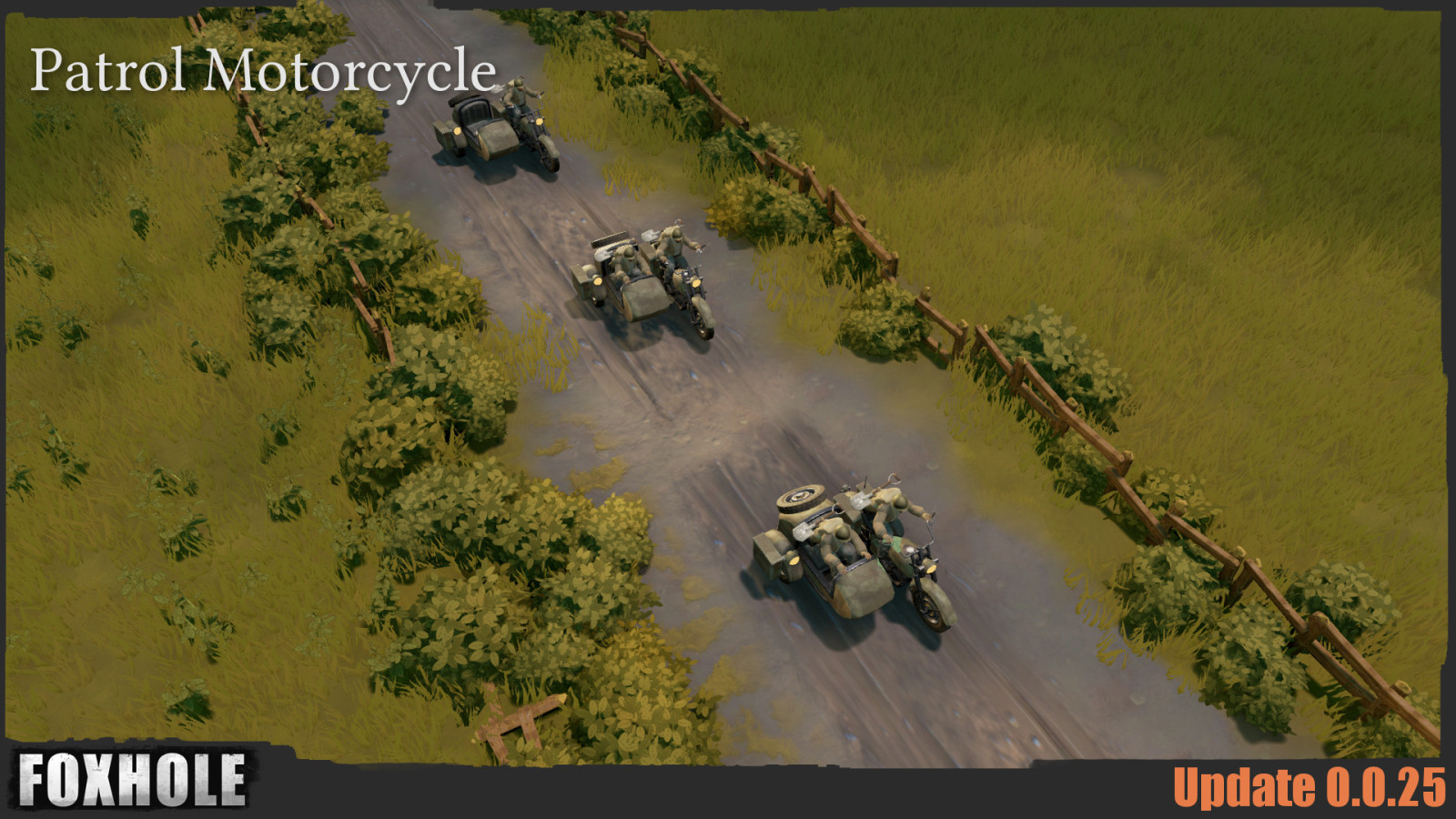 The Patrol Motorcycle is the latest vehicle in Foxhole! This will be used primarily for reconnaissance and will be the fastest form of transport in the game. The Motorcycle will support a driver (on the Motorcycle) and one passenger (in the sidecar). The sidecar rider will also be able to equip and use items like the Pistol, Revolver, and Binoculars. The Motorcycle can be boosted (with Shift/Sprint key) to go even faster at the expense of additional Fuel consumption.
Town Hall Stockpile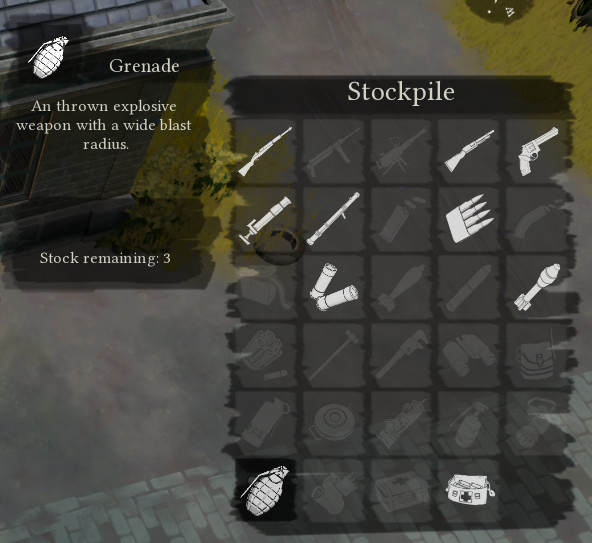 Items can now be stockpiled at the Town Hall in near unlimited quantities. Once submitted to a stockpile, and item takes time to retrieve. This allows for better control over item distribution at Town Halls.
Text Chat Whisper
This is a small, but useful addition to our in-game communication tools. Players can now private message each other through the whisper command. This can be accessed both on the player screen (F1) or using the /w command in the text chat.
Developer Stream
In our latest Devstream, we talk about community highlights, new features, and also do a Q&A. Check it out!
Community Videos
Here are the highlights from the best community made videos from the last few weeks.
Motorcycles & Stockpiles - Foxhole (Update 0.0.25) by I Saw A Bear
Umbral Wildwoods War Journal - By Stalltt
Hidden Locations (Umbral Wildwood) by I Saw A Bear
If you haven't played Foxhole yet, try the Pre-Alpha on Steam for free today. Join the Foxhole community on Discord today.