Game Updates (0.0.24)
Our latest release brings a bunch of new features to Foxhole including Umbral Wildwood, Barbed Wire, and a redesigned spawn system.
Umbral Wildwood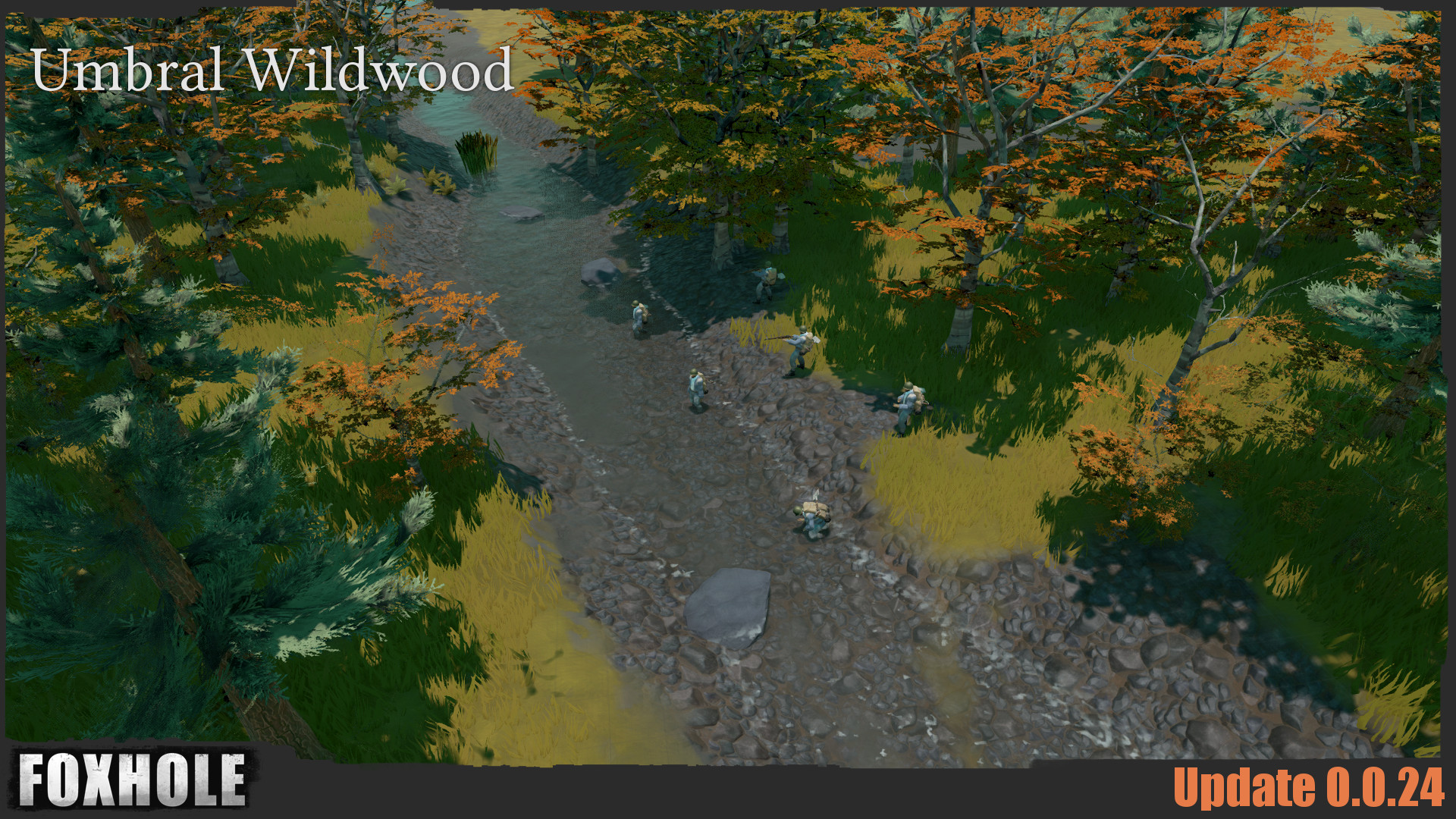 The next map for Foxhole is here! This new region is directly East of Upper Heartlands and is called Umbral Wildwood. This area's is filled with heavy forests and shallow rivers. Players will fight through dense foliage and trek through creeks.
Barbed Wire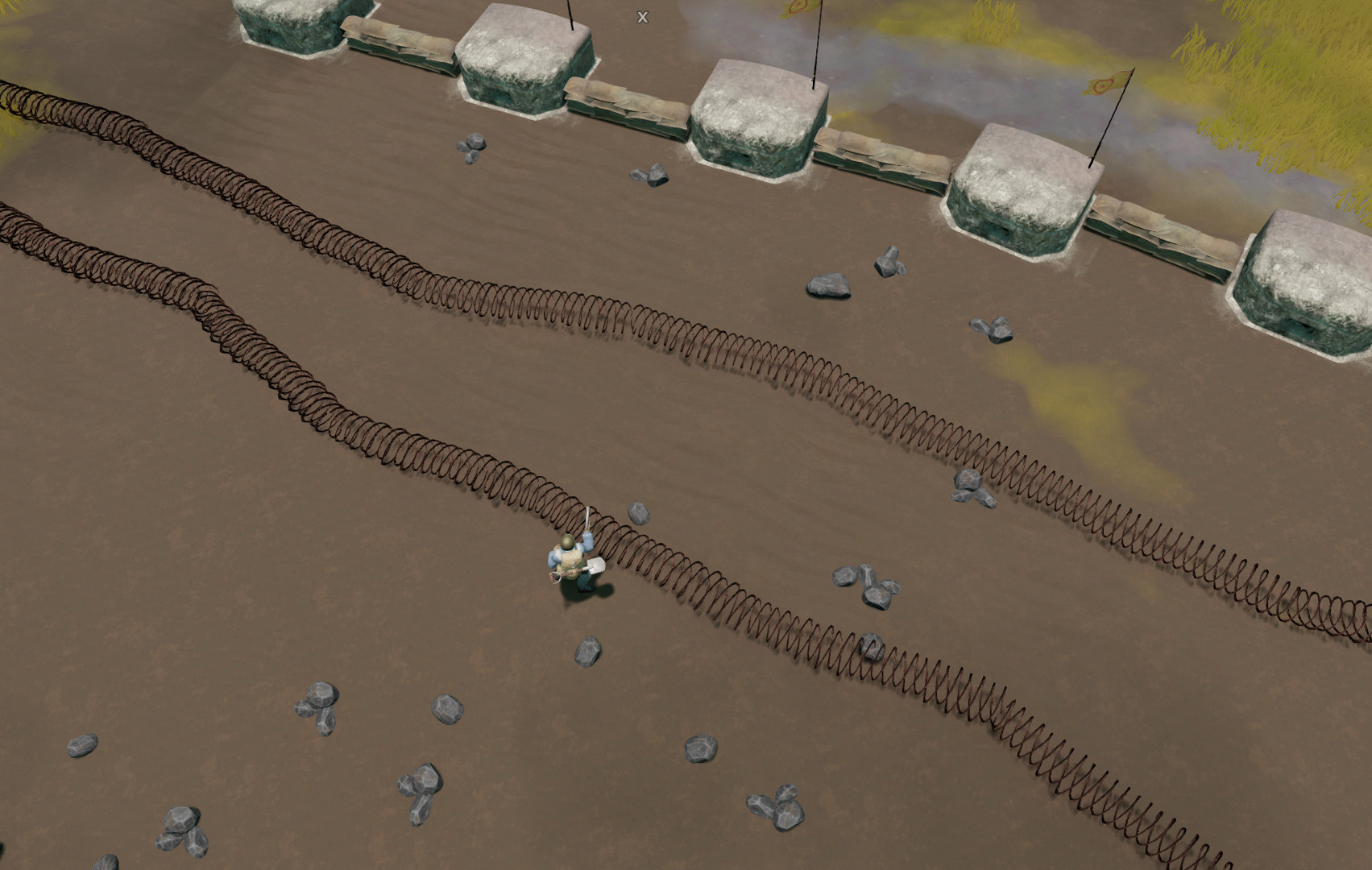 These barricades significantly slow down the movement speed of enemy infantry. They are extremely resistant to all types of weapon damage including explosives. A wrench must be used to dismantle Barbed Wire.
Dynamic Spawn System
The spawn system has been recreated from the ground up. When spawning in the wild, locations are chosen dynamically and enemy players/vehicles/structure will be avoided.
Developer Stream
In our latest Devstream, we talk about community highlights, new features, and also do a Q&A. Check it out!
Community Videos
Here are the highlights from the best community made videos from the last few weeks.
Foxhole - The Deadlands War Journal - by Stalltt
HUGE ORGANIZED INFANTRY ASSAULT! by DaleyGaming
Weekly War #24 Report - Colonial/PUG perspective by KrazyFlyinChicken
Foxhole - Combat Medic 101 (Tutorial) - by Stallt
If you haven't played Foxhole yet, try the Pre-Alpha on Steam for free today. Join the Foxhole community on Discord today.