Game Updates (0.0.22)
Our latest release brings a brand new map to Foxhole.
Endless Shore
This new map will be called Endless Shore and will feature lots of water, bridges, and river towns. This region will be located directly east of the Deadlands. Thematically, Endless Shore features the remnants of fishing villages and sea ports from the old Warden Empire. In terms of gameplay, the map is highly asymmetrical, giving the Wardens closer access to an isolated island with two villages, and the Colonials access to three easily defensible mainland towns.
Here are some screenshots of Endless Shore.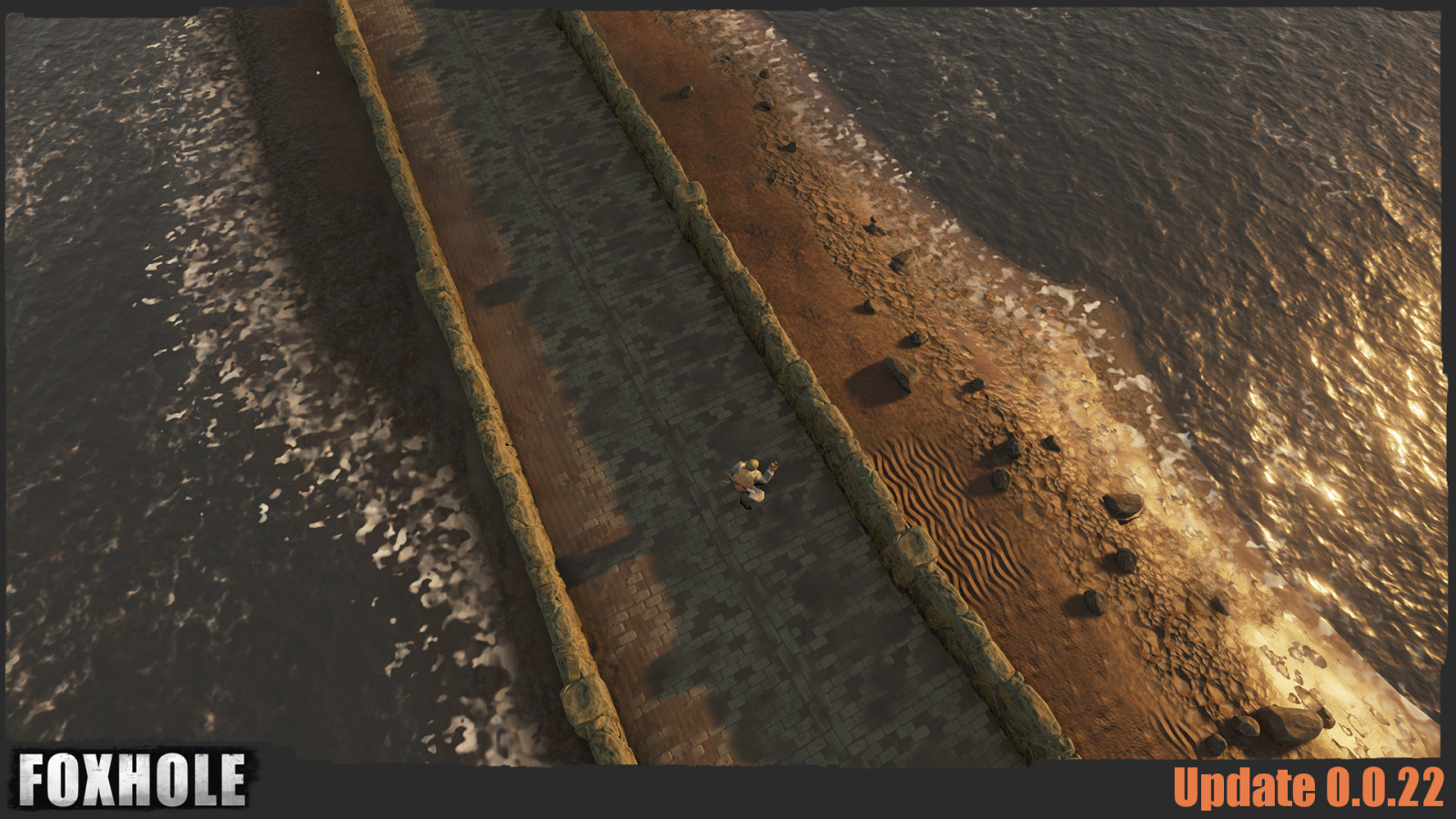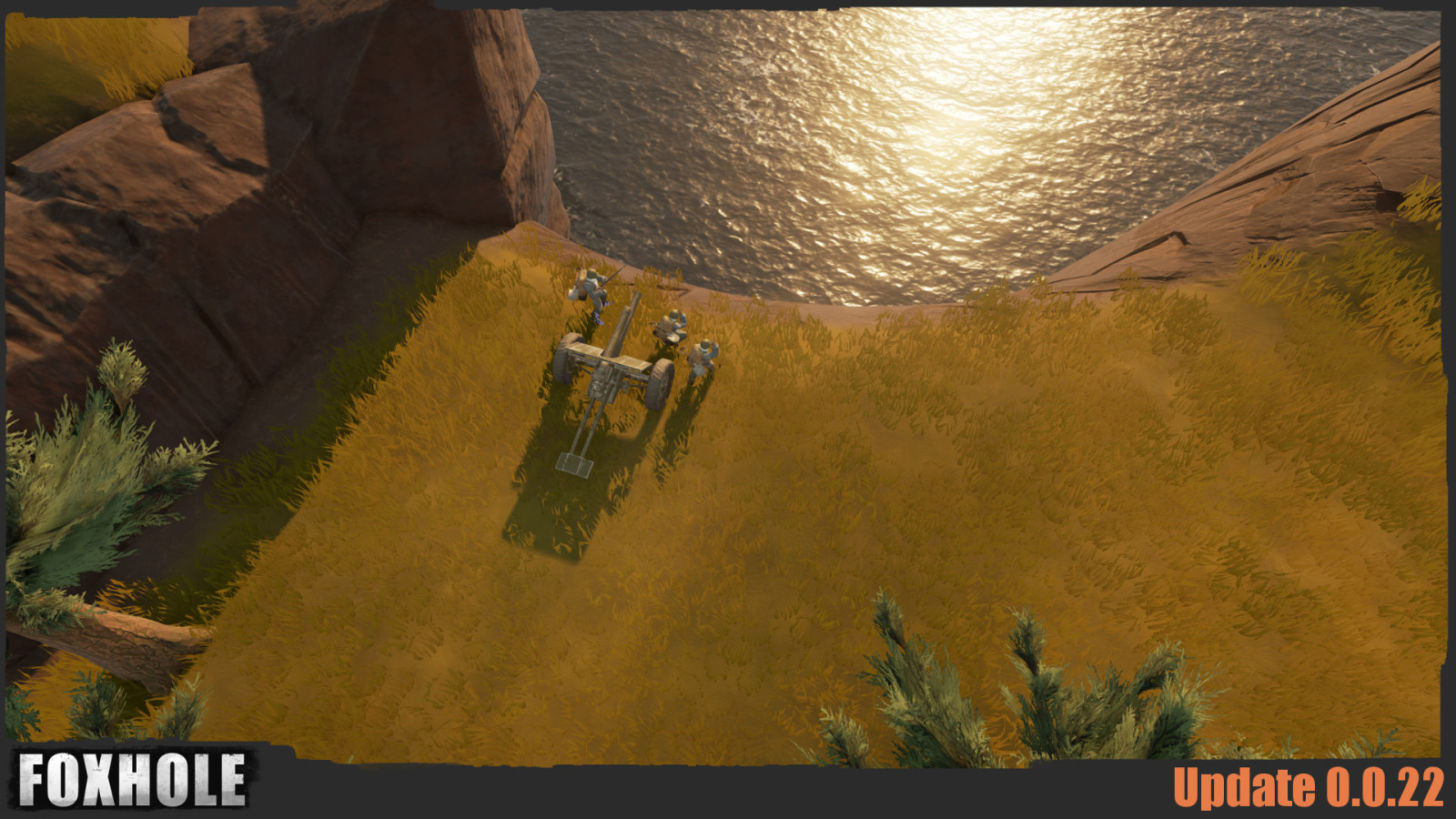 Improved Character Persistence
We've added some features to make player characters more persistent between logins. First, we now save your inventory when you log out so you can keep your backpack and equipped items between play sessions. Next, when you log out you now still exist in the world for 3 minutes as an "offline character". If you log back while this character is still in the world, you will respawn at that same location. In the future, we hope to add even more features to increase the feeling of character persistence in Foxhole.
Developer Stream
In our latest Devstream, we talk about community highlights, new features, and also do a Q&A. Check it out!
Community Videos
Here are the highlights from the best community made videos from the last few weeks.
Learn 2 Play - Foxhole by KrazyFlyinChicken
The truth behind [PUG] by Lagger478
Weekly War #19 - PUG/Warden Perspective by KrazyFlyinChicken


Foxhole Update 0.0.21 by I Saw A Bear
If you haven't played Foxhole yet, try the Pre-Alpha on Steam for free today. Join the Foxhole community on Discord today.