Game Updates
Update 0.0.19
We added two new features in our latest release.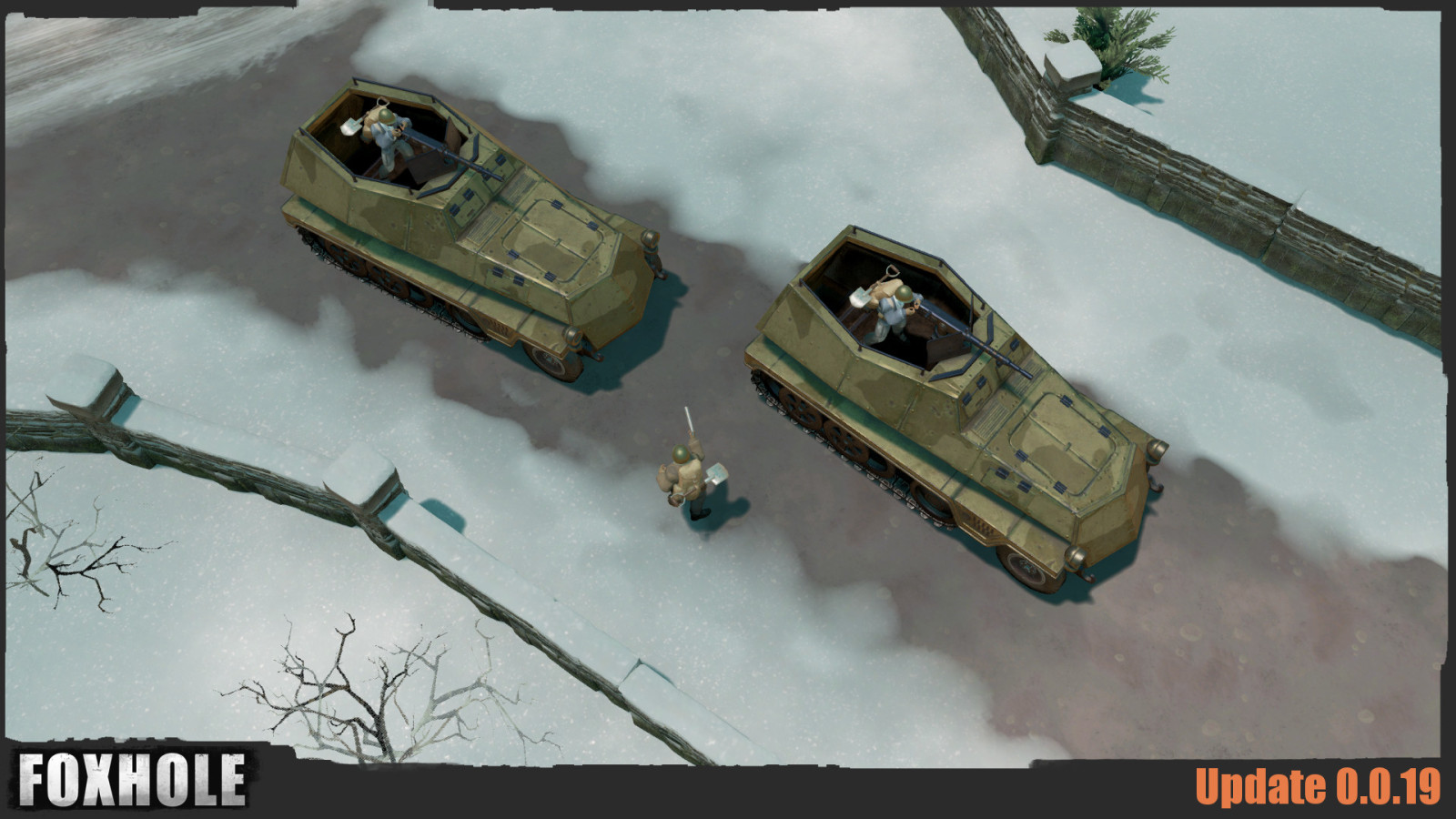 Armored Half-Track:

This is an armored all terrain vehicle used to support infantry during assaults. It seats one driver, one passenger, and one top side gunner. Players can directly man the Heavy Machine Gun to provide a base of fire during firefights.

Callahan's Passage (New Map):

This is a brand new map that represents the region north of the Deadlands. It is a snowy area that is filled with rocky, mountainous terrain and tight corridors.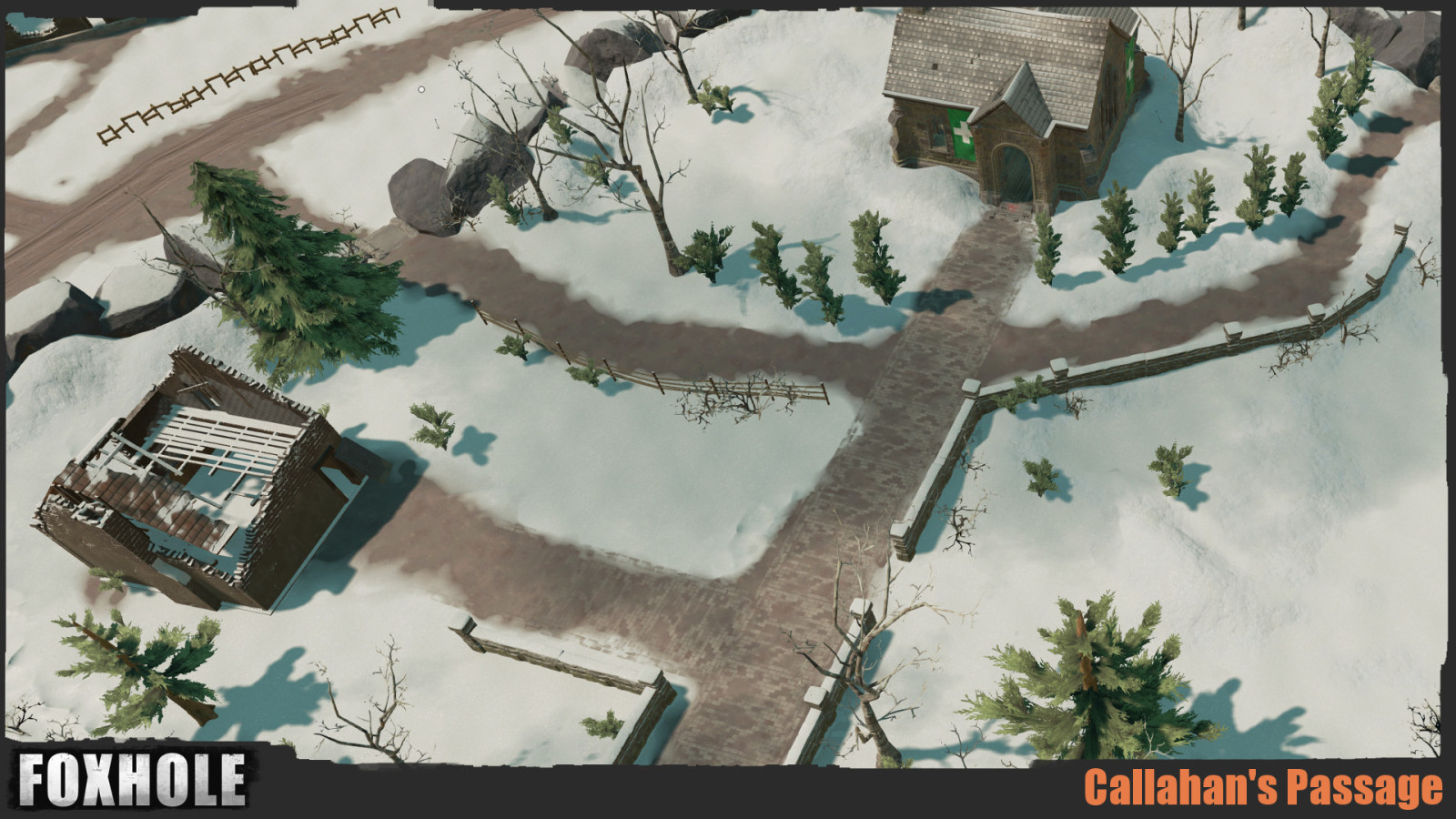 Developer Stream
In our latest Devstream, we talk about community highlights, new features from 0.0.19, and also do a Q&A. Check it out!
Community Videos
Here are the highlights from the best community made videos from the last few weeks.
The Teamplayer - A Foxhole Short Film by Urgh of Tar
Weekly War #13: Battle for Loftmire by KrazyFlyinChicken
A Better Way to do Logistics by KrazyFlyinChicken
Latest Updates video by I Saw A Bear
If you haven't played Foxhole yet, try the Pre-Alpha on Steam for free today. Join the Foxhole community on Discord today.