Hi people! Yep, its time to start the blog about our project.
As big a fan of post-apocalyptic atmosphere, I had long thought about a game of this genre, and perhaps is time for something serious. Everything will be in the best traditions of the genre.
The game is in active stage of development, since August this year. At this moment there are 4 people that work on the game. Much has been done, much remains to be done. You can already listen to our soundtrack.
soundcloud.com/endless_stitch/vault-39-ambient-1
soundcloud.com/endless_stitch/vault-39-ambient-2
What's done:
Our programmer has developed a very interesting system of radiation exposure.
Radiation by the way, is one of our main enemies. And we will have a lot of different ways to deal with it.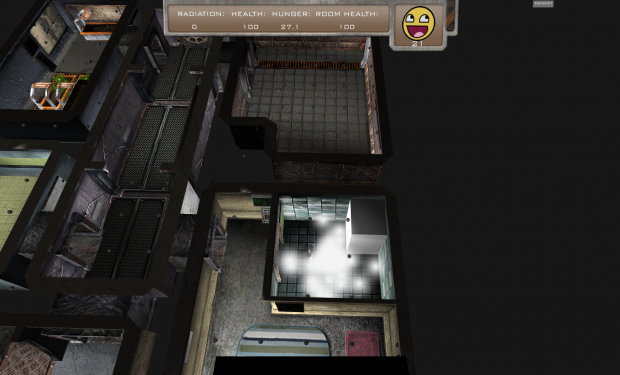 Vault. It is completely ready and just brimming with content. By the way, over time, it will age and break down, because nothing lasts forever in the world of v39s. You will need to monitor the condition of the vault.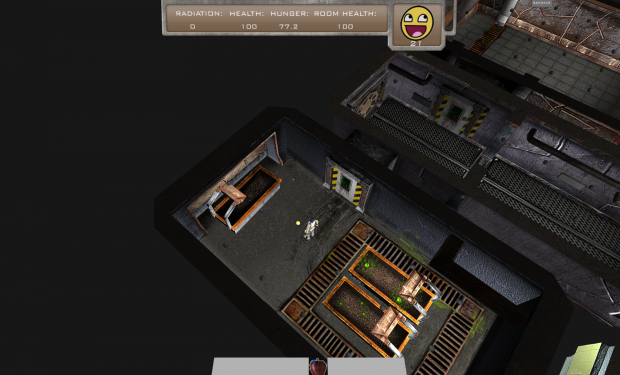 Food. As you know, in the world of post-apocalypse food is as precious as gold. The player will have the ability to grow food, as well as search for food in the wastelands and even recycle contaminated food. And of course the food will eventually spoil.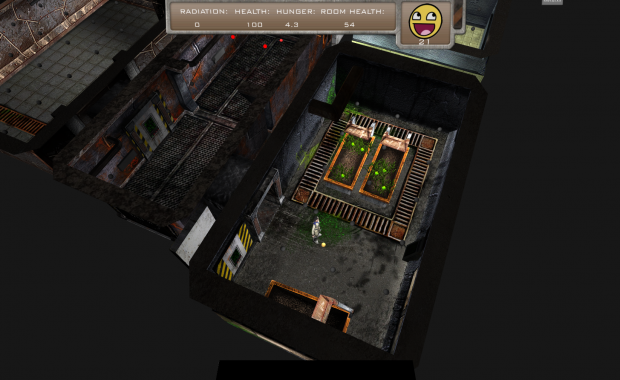 Character. This is a very interesting thing. He will respond to all events happening around. And yes, it will be necessary to monitor his mental state, hunger, and hp.
Also we have already implemented inventory system. In principle, it is standard, but still a handy thing. It will have only 10 inventory slots, but in the vault will be a warehouse. The player will have the opportunity to use items and clothes to wear, for example, you can wear a hazmat suit, which by the way has already been implemented.
The game will have a strong, unic atmosphere. I love atmospheric games. In the near future, we plan a big testing, but more on that later.That's all, I will be glad to answer all your questions.
See you soon...
P.S. Sorry for my eng. :)