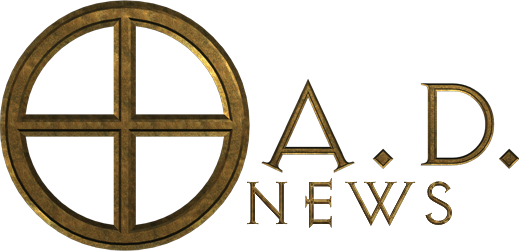 Last July, the development team decided to transfer our model to an Open Source platform, making the majority of the game's code and assets available to the general public by granting access to the bulk of our Subversion repository. For those that are unfamiliar with Subversion (SVN), it is a popular version control system by which a directory of files can be kept consistent and up-to-date between multiple users, primarily used in the software development community. This release has allowed our dedicated fans to report bugs and has significantly hastened the developmental process. Many fellow developers have taken it upon themselves to release bug-fixing patches and even compiled versions of the game for the less than software savvy among us.
---
The Programming Department has been hard at work rewriting what we refer to as "the simulation system." This is responsible for controlling all the units and objects in the game world and the interactions between them. The prior implementation lacked a few fundamental elements that are required to supplement many of the features we intend to include in the final release; a list which has grown immensely over the years.
The decision was made to restructure the foundation of the simulation system, with the intention of emphasizing modularity with a component-based architecture and maximizing extensibility. For example, the majority of the gameplay logic is now written in Javascript as opposed to C++, making it much easier to write and modify and thereby benefitting both the development team and the eventual modders. With ten-thousand lines of new code and the bulk of the framework and supporting systems completed, they have made substantial progress in this area.
The current plan is to finish implementing an outline version of the primary gameplay features, merge the new system into the Subversion trunk once it is stable enough to replace the old version and for other developers to experiment with, and finally to fully implement the new system into the game design. There is still a considerable amount of work left, but this approach will help us overcome roadblocks and although this has delayed progress, their dedication will result in a much better final release.
---
The Art Department has been filling out the unfinished animal assets as well as some of the naval war machines that you'll see in the game, particularly the trireme and quinquereme. Let the screenshots speak for themselves. Enjoy!
---
Recently, Aviv Sharon (Jeru), a member of the Art Department from Haifa, Israel, was invited to speak about 0 A.D. at a Linux fan organization. Following a brief introduction of Wildfire Games and our portfolio, he discussed a five-point model of the benefits of being a contributor. Along with a live demonstration of the game and in-depth discussion of the mechanics of our trees, Aviv explained concepts ranging from what an RTS is to how artificial intelligence affects the behavior of units and objects. As well as spreading the word about 0 A.D. to a group of potential contributors and fans, the audience did present us with a few valuable suggestions that you'll be seeing light of in the coming months.
---
Merry Christmas, ModDB! Don't forget to vote!
Rob Kimball
WFG PR Manager