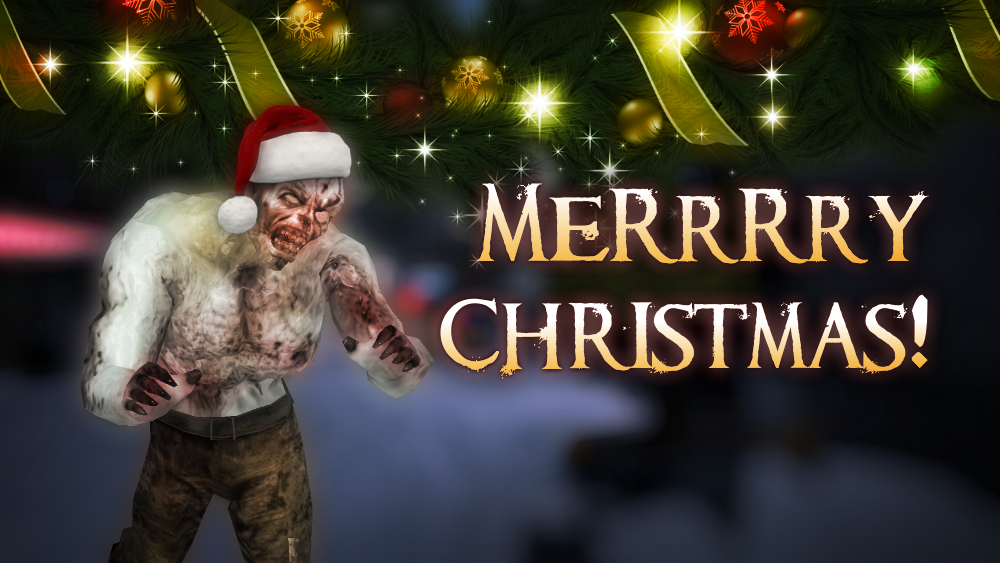 Hello, happy holidays! We hope that your holiday has been going good!

Today we want to share some news with you about the status of the v3.1 patch. Development has been going well, we've been dedicating a ton of time to testing, fixing, and developing things over the past few months. We've been able to find and fix many issues with things we didn't realize were there. We've also been able to add lots of new features.
Here's a list of some of the things we've added or changed;
The trigger_barricade entity was changed so that if you're able to place a barricade board inside of it - the board will fall off of what it was placed on and turn back into ammo. (If you don't have the trigger_barricade set to destroy boards, and it failed to block the board from being placed inside of it.)
Feed-o-Meter can no longer drain during berserk mode.
Lunge can no longer trigger your berserk mode (unless you enable it in Zombie Panic! Options). Now the panic key will trigger your berserk by default.
Survivors can no longer walk while panicked.
Armor can be dropped again.
AngelScript item balancing functions have been fixed to spawn the specified amount of items if the level is designed properly.
Fixed a server crash related to a model being set as a physics prop when it wasn't compiled for that (missing phys model). It will instead delete the prop and print a message in console.
Added a brand new Remington 870 weapon model.
The recoil system has been completely revamped to be similar to CS:GO recoil, and has much less view punch than our previous revamp.
New first person and third person weapon animations.
New sound effects for some weapons.
You're able to select whether the scoreboard will sort by score, kills, or hide both of them.
Breakable props will now be highlighted in an orange color while using Zombie vision.
New playable character!
And much more!
We've been wanting to get this patch out for months now, but due to different issues we've felt it was necessary to delay release to fix and improve things. We understand that this is very frustrating due to the many different problems you can experience on the current public v3.0.9a, and we're deeply sorry about this. But this is why we've been working hard to make sure that things are working properly in the next patch - so that we get closer and closer to the full public release of v3.1.

Currently, there's a few major issues affecting balance that we're in the process of trying to fix before the next beta patch release. Such as footstep sounds not playing randomly, and some damage modifiers to things (like doors) not working properly, to name a few. But mainly our Linux client is still having major issues that need to be resolved before we can release.
---
We've been able to use this time to polish and balance many things that were in need of it. Several levels have gotten adjustments to improve balance, as well as looks and immersion in some cases.
Here's some previews of some of the changes (click images to see them in full size);
zps_underground
zps_cinema
---
As an extra gift, we want to finally reveal our next survivor, coming directly from the lore: Larry!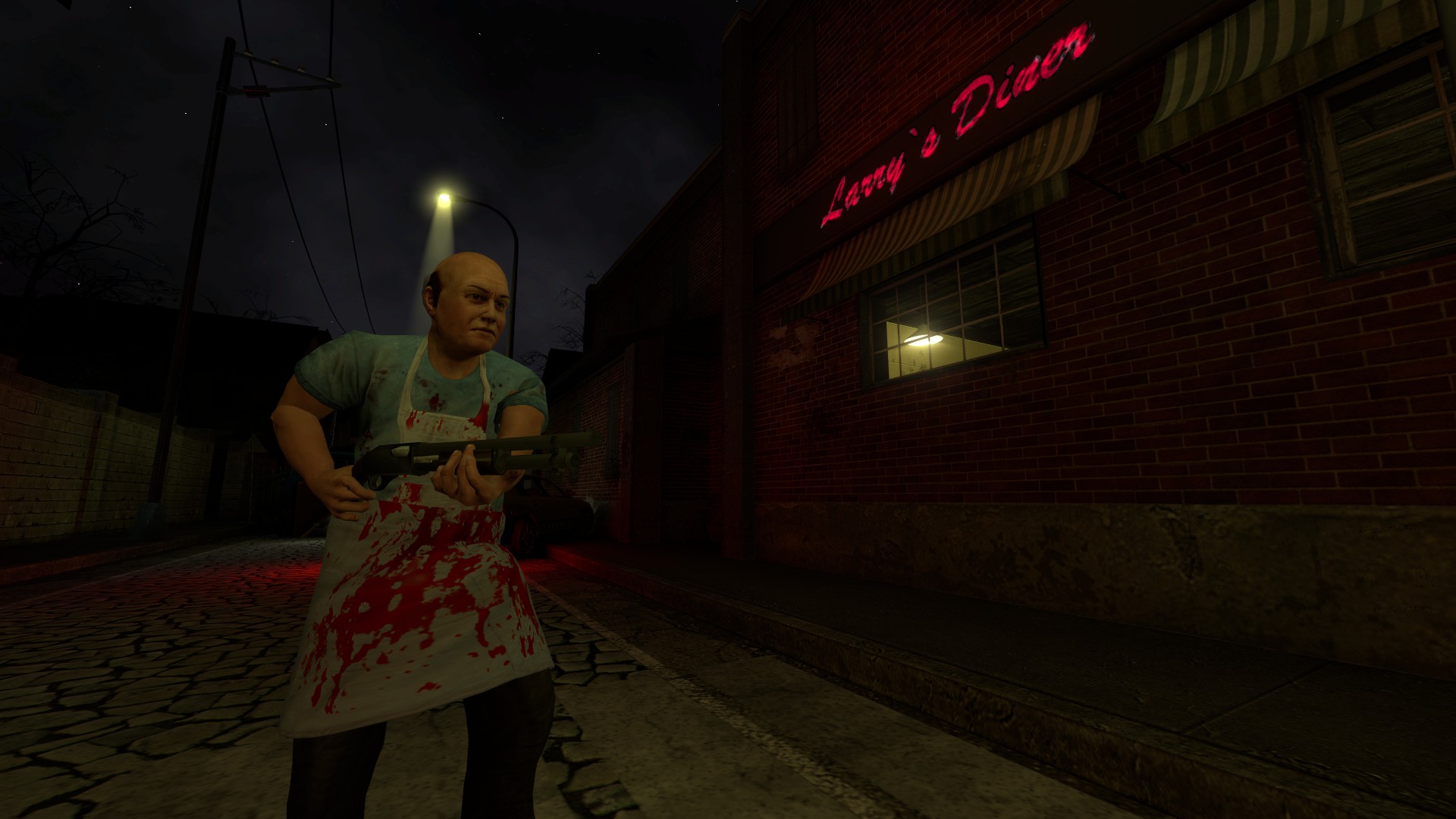 We hope to have the next beta patch out sometime soon in the beginning of next year. Thank you for your continued support! Happy Holidays!
Follow us for latest updates:
- Zombie Panic! Source Development Team