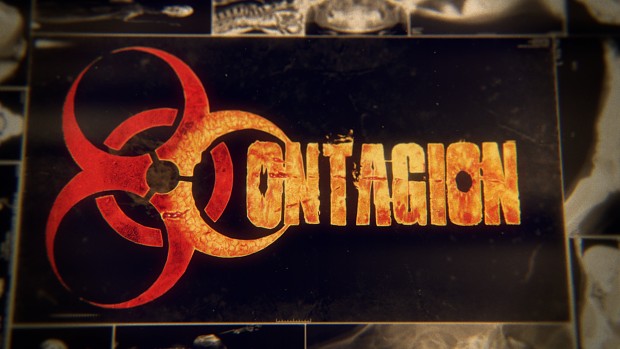 Man is it cold as I try to type with frozen fingers. Many of you have had it a lot worse and we hope it's finally letting up with even some of our Dev's dealing with frozen pipes and lack of power. I personally love the winter but look forward to Spring for more than 1 reason!
But back on track. We managed to find some time to take a breathe and put together this Patch and are already preparing another one which we hope to include one of our Kickstarter's Melee Weapons and more with a possible announcement shortly after.
"Early Access" Build 4209 - Changelog:
Fixed Zombie Player climbing so it's more consistent and user friendly
Fixed the bug where the phone's text is broken whene one adjusts their resolution or video options before playing
Fixed Eugene "ghost" or "clown" face bug for people with low settings (missing face texture when flashlight is shown on the player's face
Fixed zombie missing internal gib models glitch with melee weapon gibbing
Added our shotgun & scoped rifle unload feature (animations and sound)
Optimised bullet firing code improving on lag compensation further
Optimised lag compensation to take into account current game-mode and team (No lag compensation for other survivors for survivors as it plays no role in extraction etc.)
Fixed issue with ironsights counting as a firing event, further optimising the lag compensation
Fixed floating zombies or zombies dying when removing legs/gibbing of legs
Fixed shotgun not auto pumping while sprinting
Added melee and explosion gibs to player zombies
Fixed zombie players not dying the same way as AI zombies, (1 pistold shot instead of 2 for brainbox headshots mostly)
Optimised nailgun 'fake' barricade drawing code
Fixed glitch that allowed multiple players to play as the same character
Adjusted code for model changing when changing team (Still chasing zombie model survivor bug, hope we caught it)
Fixed weapon deploying after getting off a ladder
Fixed missing skybox textures for low settings and optimised heavily in the process
Created fully networked voice command system (On hold till we finish recording our Actors large list of responses)
Added voice volume detection system for characters, when to whisper, shout and speak normal for voice commands (as mentioned still on hold till we complete recordings in the studio)
New phoneme data system to work with our wWise sound engine
Optimised player code, removed unused functions related to timing and checks for obsolete code
Added leg gibbing animations for both male zombies
Optimised phone-system and made it more secure on server
Fixed bug with players not showing other players on the phone in Hunted
Fixed all phone systems when changing current item, whether that be player or objective
Fixed radio tower button in RPD that doesn't highlight like the rest of the buttons
Fixed pickup trucks not having proper alpha mask for random colouring of vehicles
Added 9-way look animations to survivor AI, preparing for motion capture animation setup
Zombies now don't push against RPD doors that are locked, allowing for kill exploiting
Nav_mesh fixes on ALL maps and additional clipping on maps to prevent escaping the world bounds
Sliding doors in RPD will not kill players any more
RPD escape helicopter is now solid and will push players away when landing
Added additional key-spawns in RPD to help players who have issues finding keys (multiple keys spawned in multiple areas but still requires exploration)
For those that missed last week's "Friday Frenzy" Stream & Giveaway here is an edited version on YouTube!
We know some have grown impatient and are either holding off until or fuming till we release new Content especially new maps. We're getting very close to a release for Barlowe Square (the largest Official Source Map ever created) with all hands on board and will be out asap as well as other new content. The wait will be worth it!
If you're interested in our "Friday Frenzy" Stream & Giveaway you must partake in theTwitch.tv channel chat and be following the channel itself!

We stream our Official Contagion "Friday Frenzy" via our Twitch.Tv Account at- Twitch.tv every Friday @ 7:00PM PST/PDT (GMT- 8:00) -Click here for current time-and will pass out one or more free copies of Contagion during the Stream!
Happy to announce that Halleck Cui is back with us after his time at 2K Games and we couldn't be more excited as his work is professional and bringing part of the family back home is just a bonus. This will increase productivity and with us redesigning with enough nostalgia "CE_Biotec" also being worked on by Jason "DeeJ" Woronicz our old friend from NeoTokyo, he will play a vital role.
The Announcements are coming and sooner than we expected! One of which was Biotec in today's announcement. Keep checking back for more as we reach the top of the hill and are able to release more and more at a steady pace.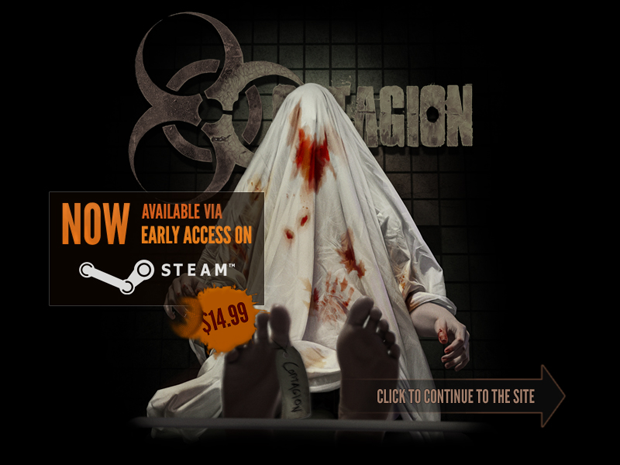 -The Contagion Team