First let's talk about the little stuff. The details that give a game/mod a distinctive look. So, we have given all our artistic passion to create authentic and realistic scenes for towns, villages and castles. As well as making them look good, we have added are dynamic sounds depending on the environment. Interactions with in the scenes and the world map are also a new feature of which we will talk about in the next section.
Oh man, I wanted to talk about these for ages. In our mod the world is far more interactive, as I have mentioned. Not only that, we have great features, some of which I am sure are not seen in any other mod.
First, let's talk about the interaction you can have with the world. NPCs are not just walking around, they are also working on the fields, or resting in the local tavern. There are new NPCs as well,such as a variety of different merchants ,bandits and special ones, that'll give you little quests. These quests include treasure hunting or generic vanilla quests.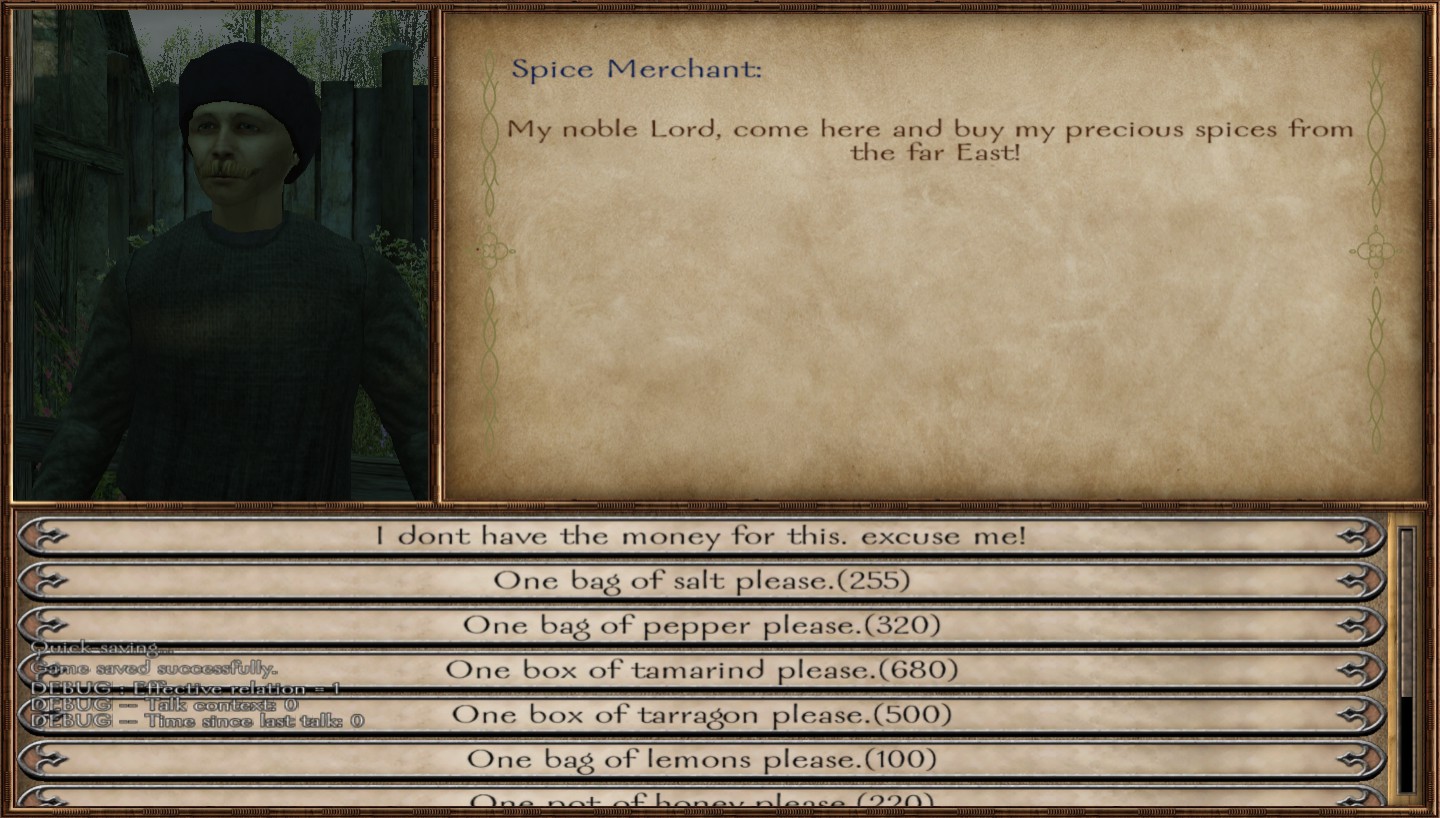 Speaking of quests, there will be 6 main ones in total, from becoming a bandit to helping an old warrior claim his revenge. These will be activated whenever you wish, and can choose any one you want.We have showed you one of them in the past. Be aware that some actions may get in the way of these quests, like destroying the faction they belong in. Moreover, there will be 10 different campaigns, quests that involve picking up the banner of a faction and leading it to victory.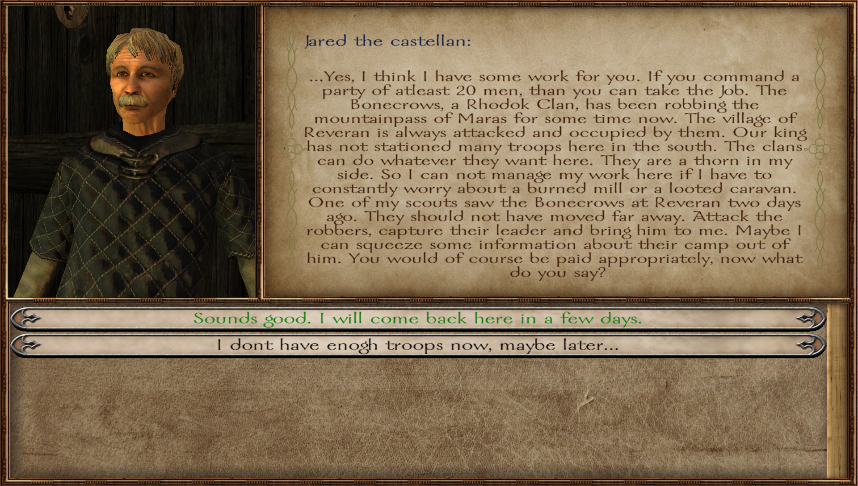 In the worldmap there will also be plenty to do. You can now go for hunting, explore landmarks, sail across the seas or discover the world via the fog of war system! (optional).
We have added plenty of features too gameplay-wise. The most notable of which, is Custom Troops!
Indeed, you'll be able to customize the look of your troops through a big variety of different armors and weapons. Of course, to balance this, there will be custom troop trees. The beginning troops will only be able to equip armors and weapons of lower value, and make their way up to more valuable equipment.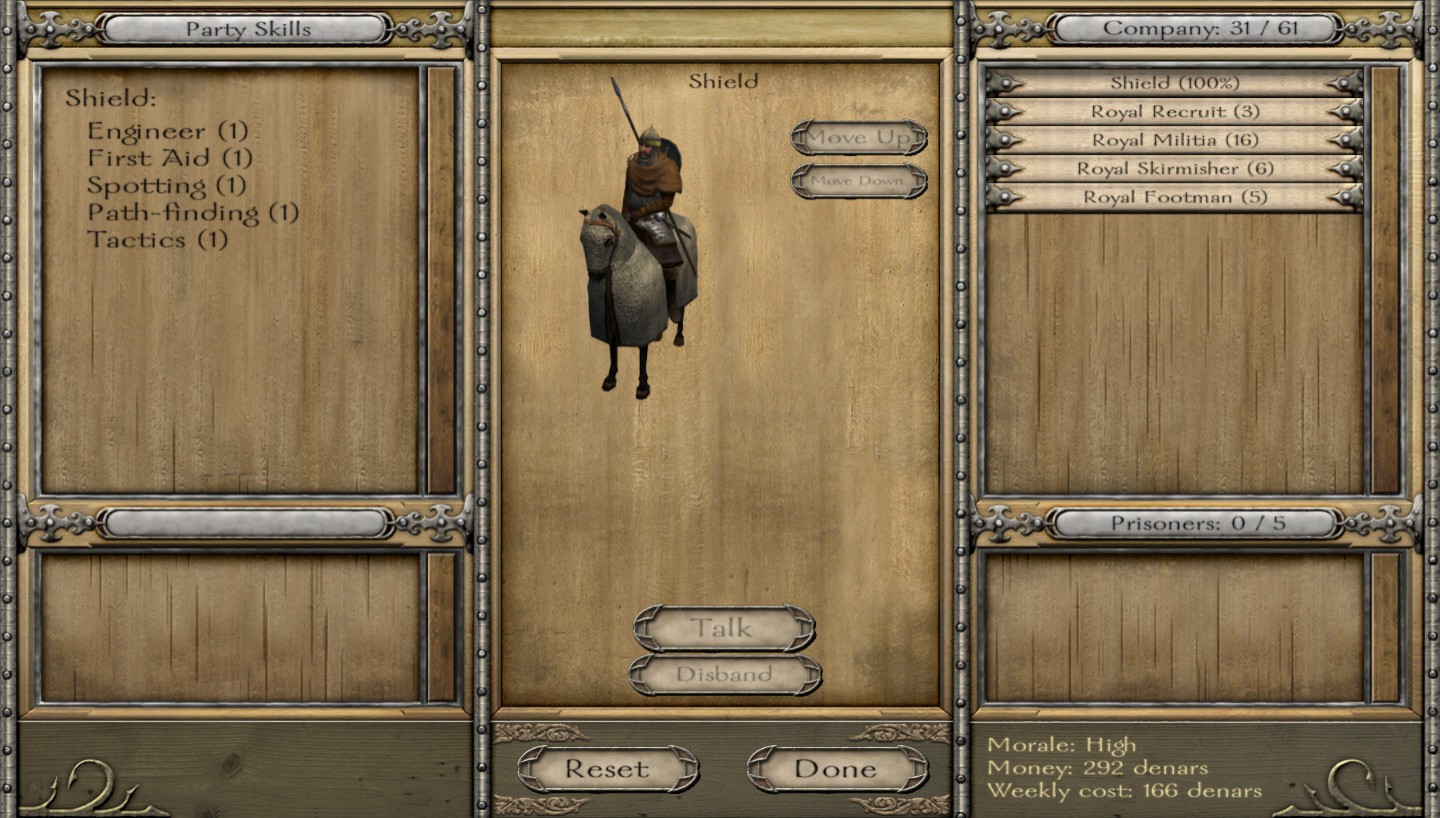 Custom Villages and Castles will also be a thing, thought you will need to form or belong to a faction. We are thinking of adding upgrades to them, much like in Bannerlord. That will take quite a lot of work, but we are sure that we will be able to succeed in our goal.
Finally, a thirst system. Not much to say about, as it is much like the food system, except much more costly if you don't pay attention to it. Also watch out for deserts.


And that's it! Mod shall reach it's release date until, well, let's just say it will. For more information, just post your question in the comment section, or contact us via a Moddb message.


Your noble Lords,
Linus and Shield.