A lot of people have been following the mod for a looooooong time. It's very well known that this mod used a fake way to create first person body view (Take a look to the first screens on image gallery).Time has passed and so the tech has been improved (or make worse, depending of you point of view).So, I will have a few lines to explain how is it done and it's advantages and disadvantages...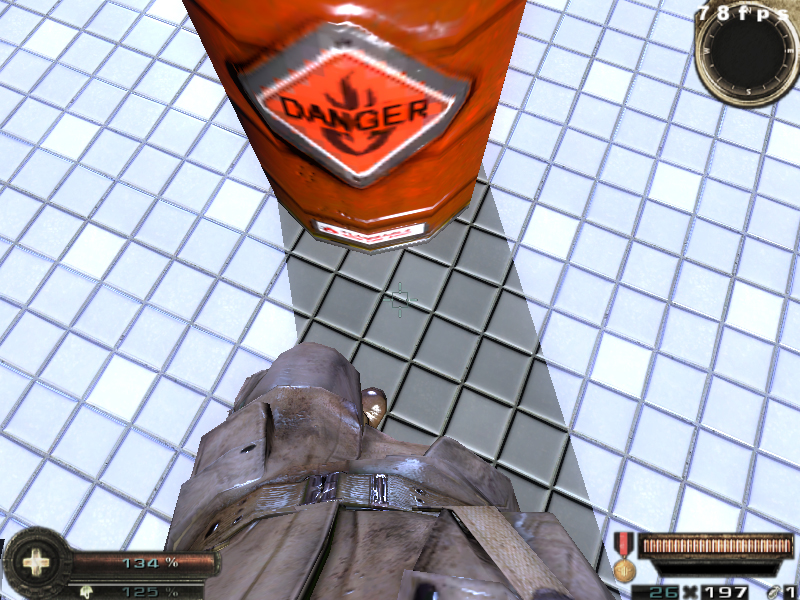 1- It uses a custom model that it's mostly altered to make use of it in first person. In fact, the model is the player model, and the mod's CFG (autoexec) forces you to use r_skipsuppress, showing the actual thirdperson model. The model has both arms deleted and the head, but also optimized (back is not going to be seen). There is a huge load of cmds altered in order to make it look good. It's not simple, but yet effective (pm_ wise).
2-It's bad at the same time. Really, it improves visual quality and inmersion a lot, but it also limits you.
You can't use mirrors (well, reflective water works, since you only see the lower view, so).
You can't play in thirdperson.
You can't use it in multiplayer, only works for SP (not even coop).
So, after a long read, some modders would actually get some little tips hide inside the whole text, obviously not revealing the full way of do it.