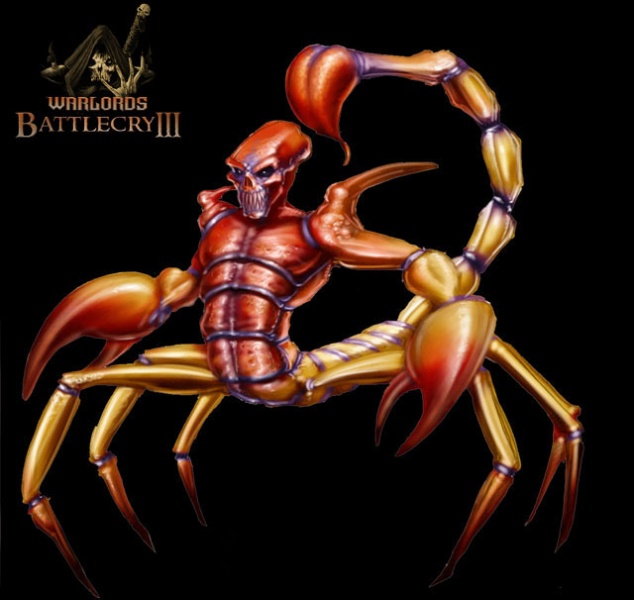 The Swarm main strategy is to swarm the enemy with hordes of troops. Their upgrades allow them to rapidly produce large number of units so that, when their army falls, they can rapidly attack with a newly formed army.
If they manage to take over or destroy a large number of mines, the Swarm can use the Famine spell, which drains enemy mines of resources. Using this spell they can starve the enemy and greatly weaken their army strength.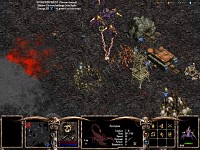 The Swarm is a faction that does not require as many resources. Later in game they can use their Scorpion Priests to summon ravaging armies of Fire Elementals. These armies are powerful and do not require any kind of resources, as fire Elementals only require Mana.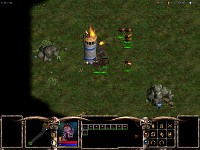 They have some weaknesses though. Their first weakness is their Crushing Damage vulnerability. Their early troops, Scorpions and Scarabs, take extra damage from crushing, which can leave their armies susceptible to catapult attacks. Scorpionmen are the earliest troops that are not weak to crushing damage, and are pretty hard to obtain.
Another weakness of the Swarm is that all their projectile attacks deal fire damage, which leaves them susceptible to a lot of air attacks. Their early fliers, the wasps, are not strong 1v1 in air and their Dark Pegasus are expensive. The biggest threat to the Swarm are the Daemons, fire resistant fliers that the Swarm stands no chance against.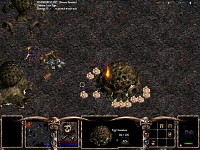 With their new Matriarch unit, the Swarm can cover a great distance. The Matriarch unit can lay eggs close to the enemy base. This ensures that your army will assault the enemies before they have time to rebuild their armies, reducing the time the Swarm Armies require to cross the map.