Warfront 3.52 Patch Update #2
Today I have some screens of the revamped Battle of Santa Cruz!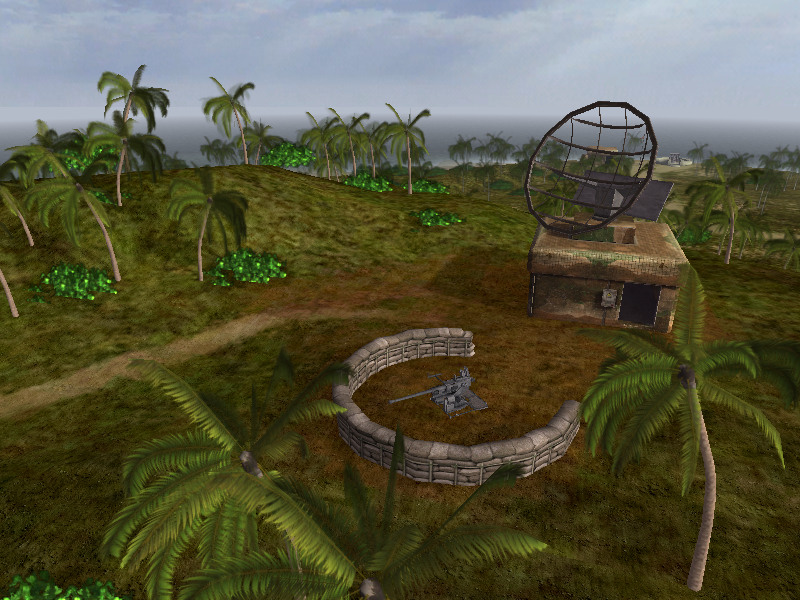 Originally, the bots would run their boats up onto the island, and refuse to exit...if they even found the island at all. It was mostly an aerial battle, with very little fighting on land. After weeks of looking closely at this map, I finally pinpointed the problem(s).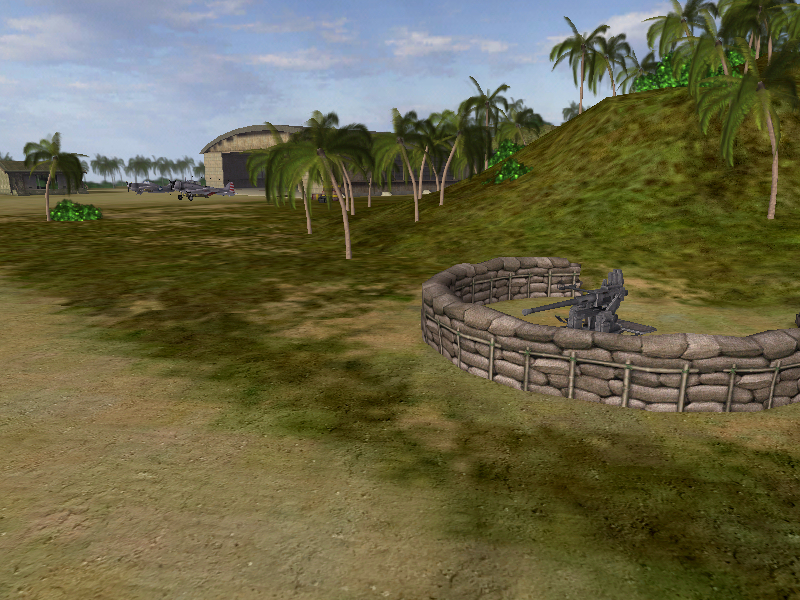 After re-plotting the strategic areas, and re-writing the strategies from the ground up, the bots will now land on the island ready to fight, without running their boats up onto the hills :) The aerial battles are still fierce, but now there is the land element to contend with as well...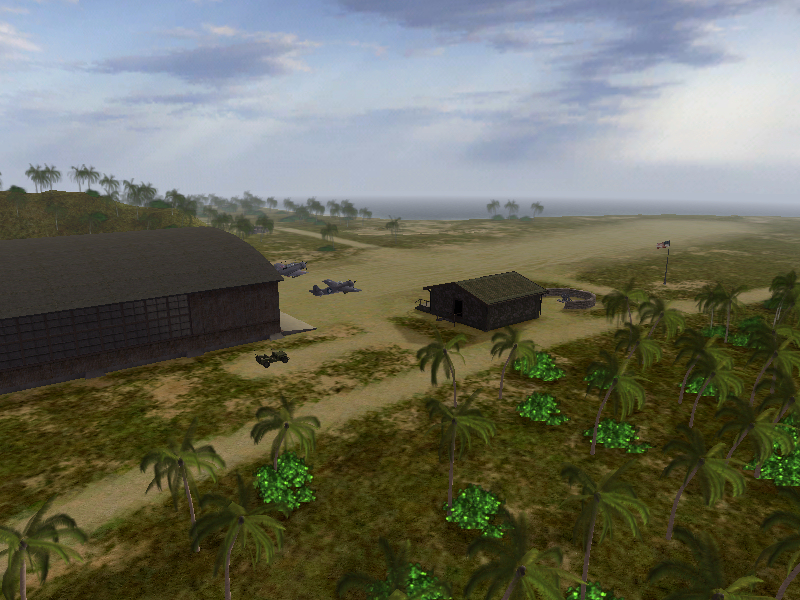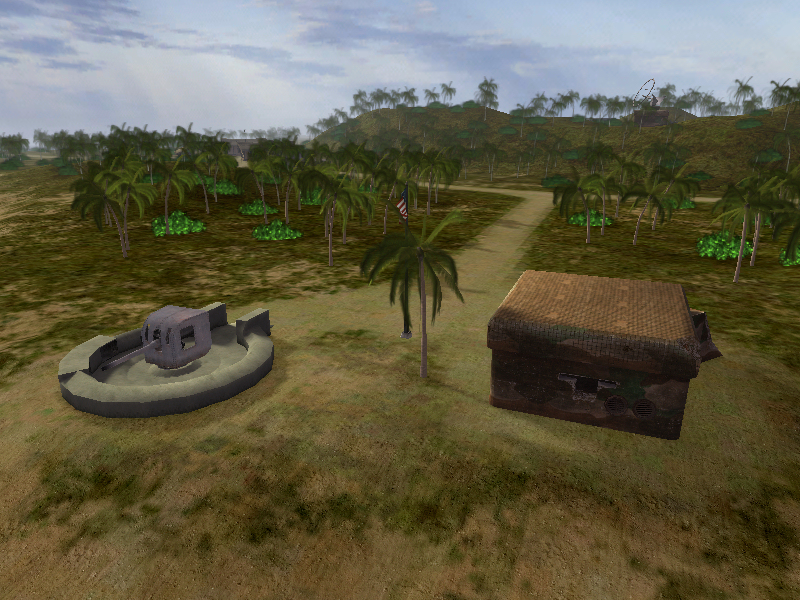 As you can also see, the island received new ground texturing, and a re-work of the foliage, as well as some new objects and new object placement that the bots like a little more...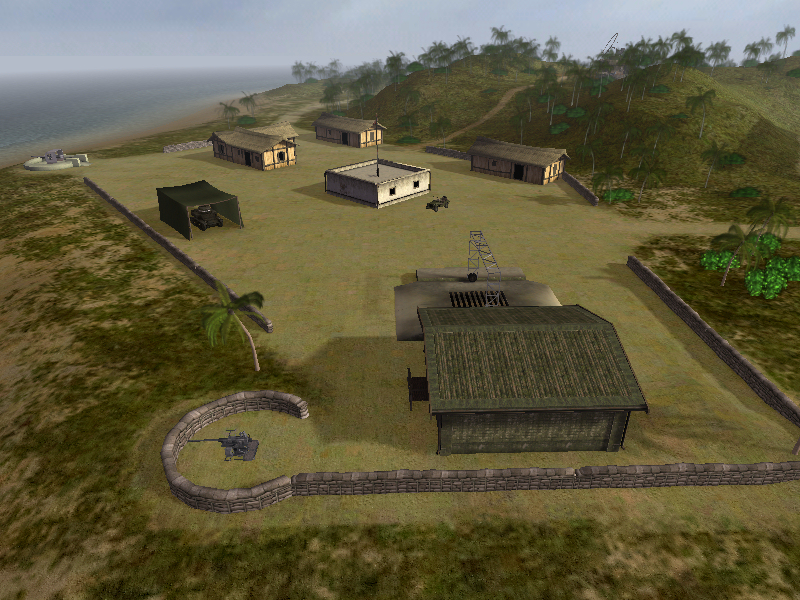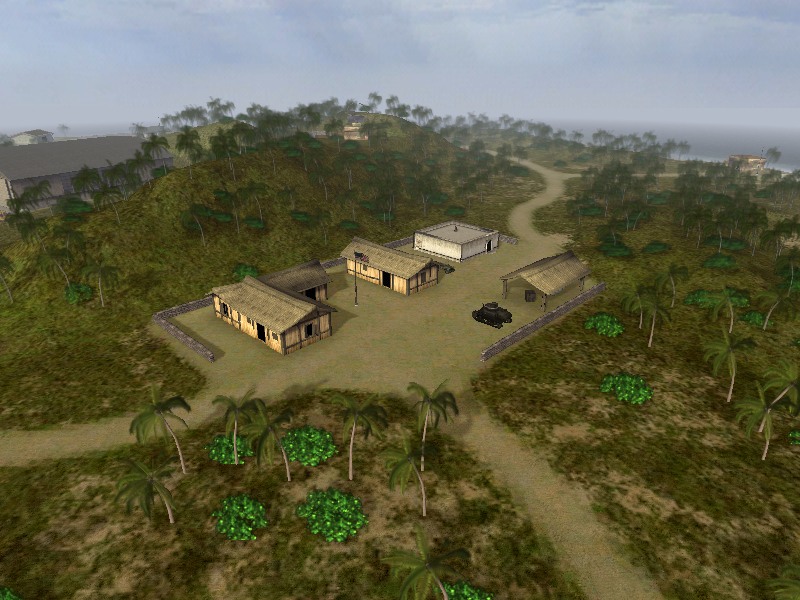 It plays like a new map, feels like a new map, and looks like a new map...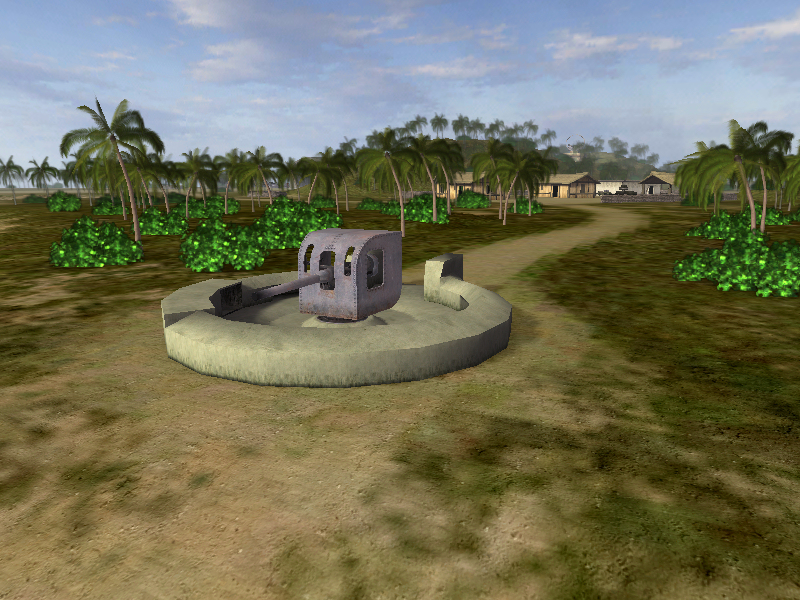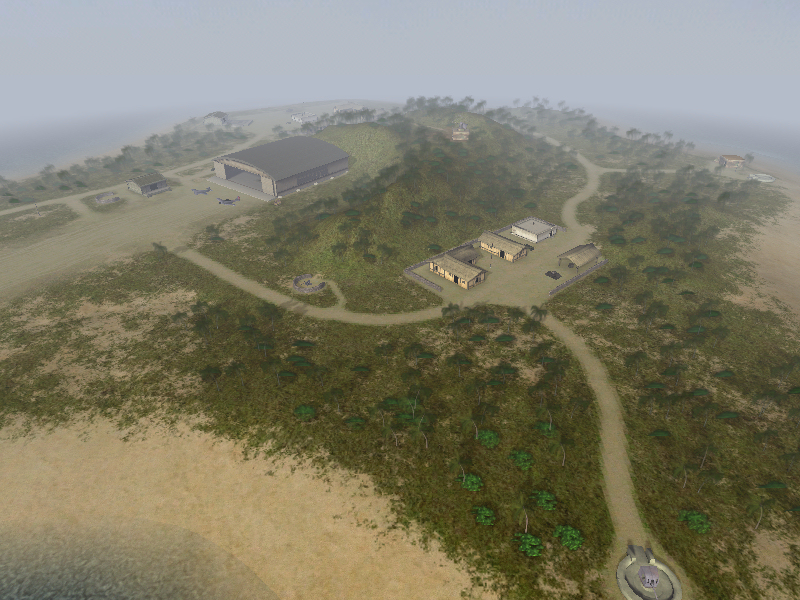 I'm proud to have it back in service as a working Warfront battlefield, and I hope you enjoy playing this new and improved version!
I'm still soldiering forward with the new patch, although at a slower rate than my previous releases, so please be patient :)
Changelog so far...

Bug Fixes:
Corrected the Breda 37's muzzle velocity to 830 m/s
Fixed AI issues on Santa Cruz

General Changes:
Reduced overall speed of M11-39 slightly
Fixed objectlightmap for italianhouse01_m1 on Anzio

Additions:
Added ricochet effect for non-penetrating shots (for 11,4mm and larger rounds)
Added L3/35 Tankette to mod
Added L3 CC Tankette to mod
Added SPA 38R to mod
Added Macchi C.205 to mod

New/Converted Maps (with SinglePlayer/Co-op mode):
Battle of Santa Cruz (new AI, new building placement, new foliage, new textures, by takiwa)