Updates Application!
Now, as a team and a company, Infinity has moved forward a lot recently and we've noticed some people find it hard to keep up with us with our news, images, videos posts and such.
So, we designed this: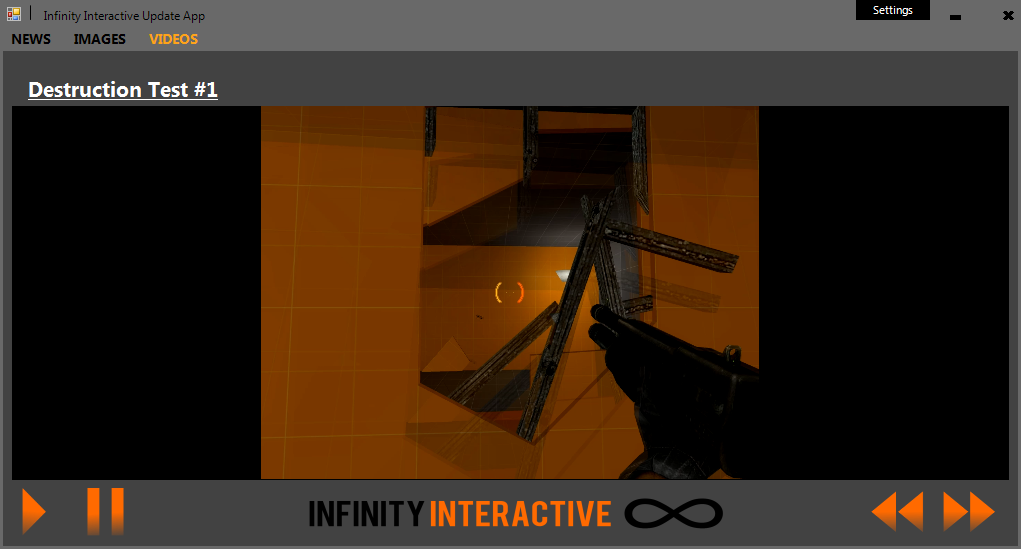 Link for full size image
This is currently in it's early beta stages but you guys can expect to see it within the next week or so.
In this picture we see an example of how the "Videos" tab will work. Every time you open the videos tab, the latest video from Infinity Interactive will show up with the name of the video. Soon, the app will have categories so that you know more of what the video is about.
The other pages work quite similar. It's too soon to say the way either News or Images will be shown as I'm working on that right now.
Hopefully, you guys look forward to using this application as an easy way to keep track of what we're doing.
The app will also have our twitter feeds too.
(Don't forget, this news was posted over 24 hours ago over at Iinteractive.net )
Beta Release
There is currently a beta released, check it out at :
Iinteractive.net