So... With the Patch 0.4.6 we glad to introduce the new map, which is quite popular among the FFA fans - Twisted Meadows (search tag "WAA Twisted Meadows [4]")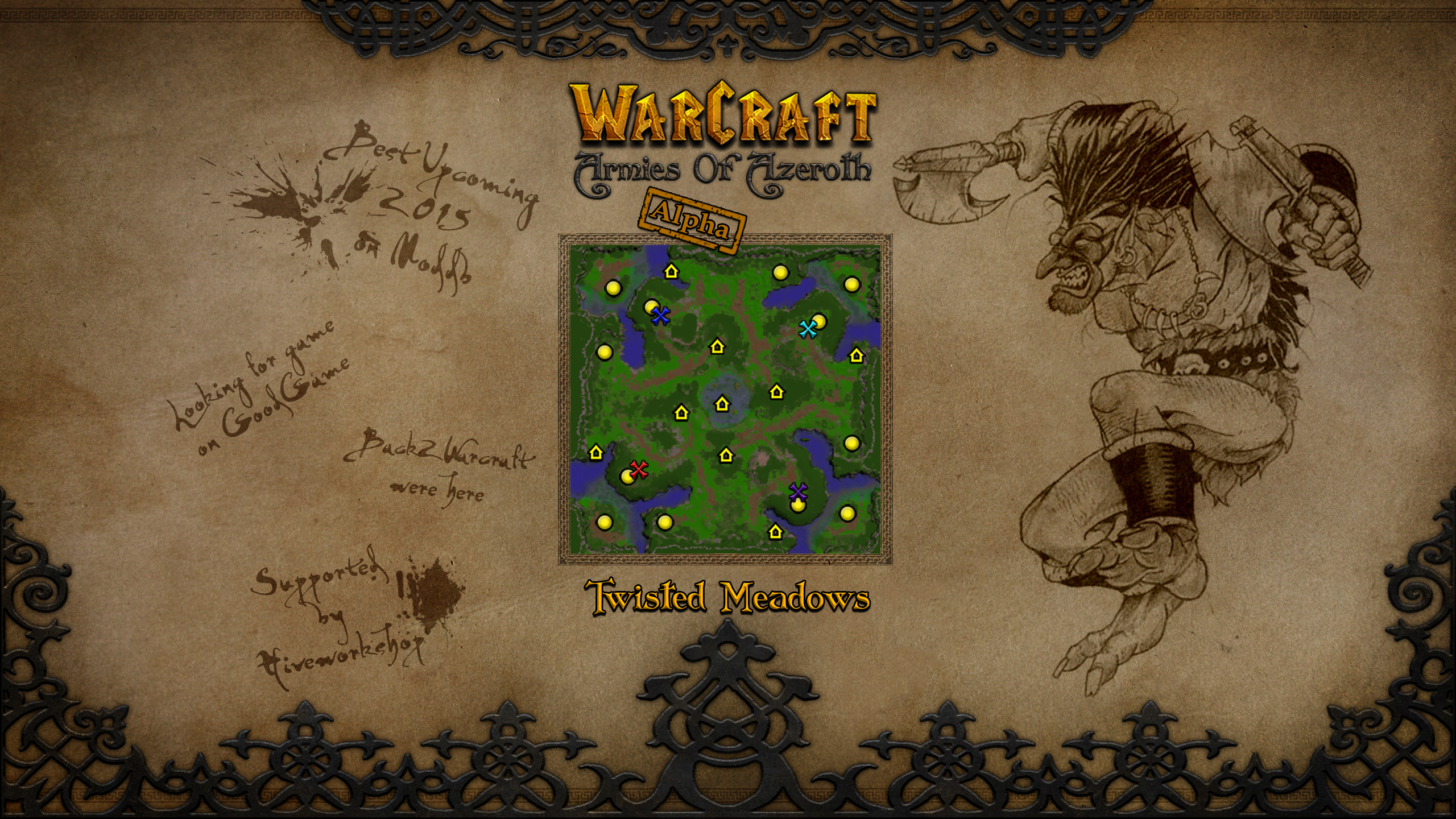 Don't miss the "Patch Notes" section in the map.

Don't know how to play? Use the instructions here in Downloads section.
---
Looking for a place to report a bug or leave a feedback?
Try these:
- Mod Support Mail: wc.aoafeedback@gmail.com
- Battle.net Thread: Us.battle.net
- Moddb Forum: Moddb.com

Read the latest article on Moddb: Moddb.com
---
Best regards,
WAA Team

#Warcraft_AA #Wc4