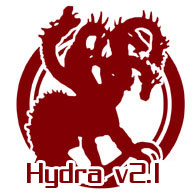 Vietnam Glory Obscured - Hydra v2.1
The first official patch for Hydra is now released! We've fixed some Bugs that people found, as well as some Balance Changes due to people exploiting some of the units and some units not working as well as we intended. Along with these changes, we've also added some New Particle Effects made by Boidy himself.
When you start the Mod Launcher, Hydra will automatically update to version 2.1

Graphical Changes

- New HE mortar explosion.
- New tank shell explosion.
- New howitzer explosion (Tango, AC130, firebase, M110).
- New commando vault explosion.
- New BM21 firing fx.
- New SA7/Redeye trails.
- Fixed BM21 missile size.

Balance Changes

- Build time of NVA rocket pods increased from 15s to 60s. Individual upgrade increased from 10s to 20s
- Mig17 equipped with anti-infantry machine guns.
- M110 damage radius increased from 20m to 30m.
- Increased truck damage from small arms from 3% to 8%.
- Transports can evacuate on the move.
- Helidrop cost reduced from 1600 to 1400.

Bug Fixes

- Different mortar types restricted to Rank II mortar.
- Snake cannot be revived, as this caused multiple snakes.
- Fixed ZPU deployment on bridges.

Vietnam Glory Obscured v2.1 - The Hydra Release
Don't have the mod yet and want to try it out? DOWNLOAD the mod and it will automatically update to 2.1! Also feel free to swing by IRC or our Forums if you're looking for a game!
You Review VGO!
Did you love the mod? Hate the mod? Or somewhere in between? Let us know what you thought, what you liked, what you didn't. It can't get better if you don't let us know! Go to Mod Db and post you're own review!
Find some bugs you want us to fix? Let us know the details!

If you played Pegasus, then you may remember the USA Command Center having a flag that displayed the team color. For Evan, one of our Beta Testers, having the flag be a team color was in no way acceptable. He insisted it display a texture of the American Flag. Bug reports poured in with things needing American flags. After annoying the hell out of us, Evan finally got his wish - and you can thank him, the American flag appears all over for the USA faction. Evan has leveled up Patriotism - He is a True Patriot (even the Patriot appears in the mod).
Forums www.screamingcricket.com/forum
Website www.vgomod.co.nr
ModDB Moddb.com