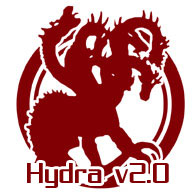 The Hydra Tournament
The time has come to prove your worth. Which Commander will stand above the rest?
Now that the Hydra Release has been out for a few weeks, players should be familiar enough with the new NVA faction and the changes and additions to the USA faction. The tournament will also feature the different game play types available in the Hydra Release including Bombardment and King of the Hill!
Pick your favorite faction and fight your way to victory!

By now, all those who signed up have been messaged some details about the tournament, and if you want in on the action, be sure to:

All participants must be confirmed by this Saturday, 2nd July 2011.

---
In time for the tournament, we intend to release the 2.1 patch. The patch includes some minor bug and balance fixes, and perhaps more excitingly, a host of new particle FX produced by Boidy - some of which are shown below: