When will it be released?
A demo campaign with around 10 maps may be released this year.

What is it about?
I always wanted to make a Vietnam war mod since I played NAM by the first time a few decades ago. The game itself is absolutely awful even for it`s time, but there is just something very cool about playing a classic fps in a pixelated jungle. Recently, after playing many hours of Rising Storm Vietnam, my interest on making such mod was resurrected.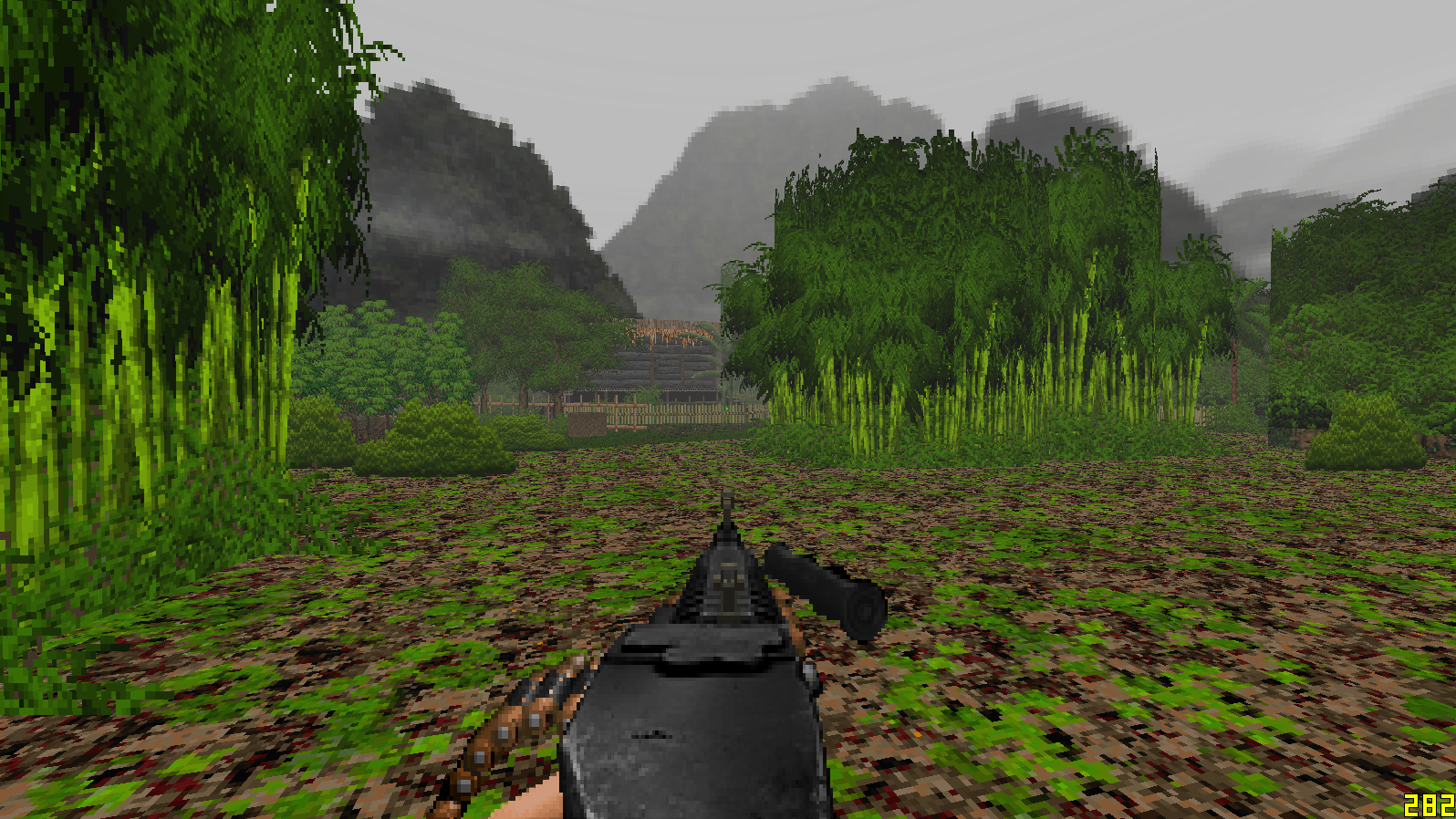 How it plays?
Pretty much like Brutal Doom in Vietnam, but a bit more classical in some parts and more realistic at others, because there is no aiming down the sights. You can switch weapons to semi-auto mode, if you fire full-auto, they have recoil and you need pull the mouse down to compensate it. Each gun has its recoil, firing a M16 on full auto is obviously much easier than firing a M14. You may need to spend some time on the boot camp to master all the weapons.
Like in Brutal Doom, all enemies fires actual projectiles instead of instant hitscans, so you can dodge them if you are far enough. It works on a loadout system. You choose a loadout before starting the game, with a main weapon with maximum ammo and a sidearm, but you can still pick and carry all weapons of the game during the playthrough.
Medikits works pretty much like the PS2 Medal of Honor games, you can carry up to 4 medikits with you, and you can use them at any time to heal 40 health points. In case you are wondering, no, this doesn't plays like a "Call of Duty on Doom" at all. You need to be constantly running around so you don't get hit, taking cover only works temporally.
Just like Brutal Doom, levels are basically a playground which you can have many ways to kill the enemies with many different weapons. There are even ways to be stealthy if you are into that.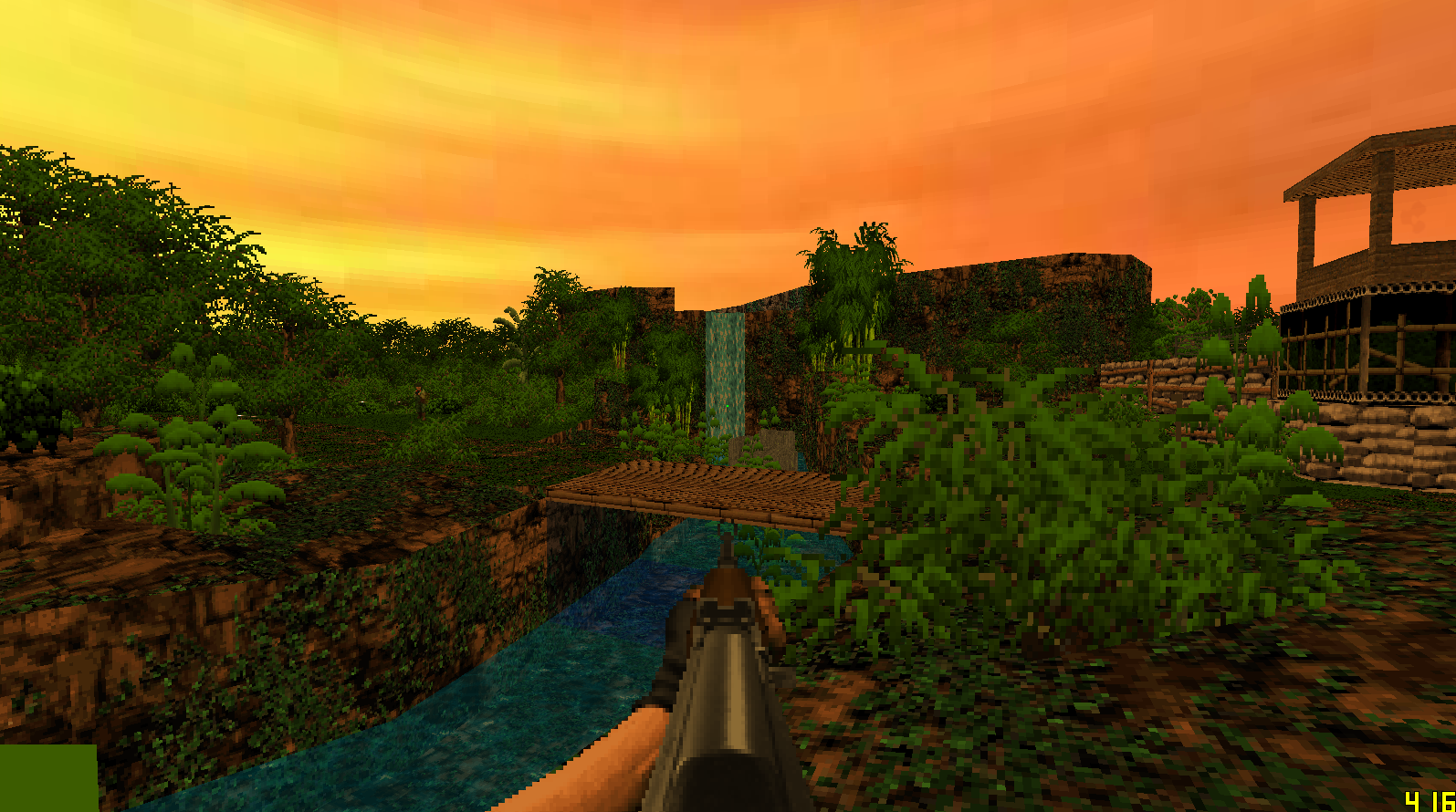 What`s the setting?
It takes place during late war, 1968 and onwards. All the cool toys are accessible, the North has a lot of tanks and heavy ordinance, and there are huge battles happening everywhere.
The first campaign is some kind of test campaign, made to balance combat and test assets. They are loosely inspired on NAM`s maps, taking place in no particularly realistic locations, with random missions such as searching and destroying supplies, ambushing convoys, and rescuing missing pilots and POWs. This one won`t take long to come out.
The actual campaign (this one may take some years) will have a supernatural twist (because this is Doom, and anything related to Doom needs to have some demons) and is pretty much an adventure re-imagining Apocalypse Now`s story (if you ever played or heard of Heart of Evil (Moddb.com), you may have an idea of what I am talking about).
Yes, ridiculous plot, but not as ridiculous as NAM`s idea of making a super mutant american soldier that changes history and wins the war single-handedly. It`s no spoiler that the US loses the war.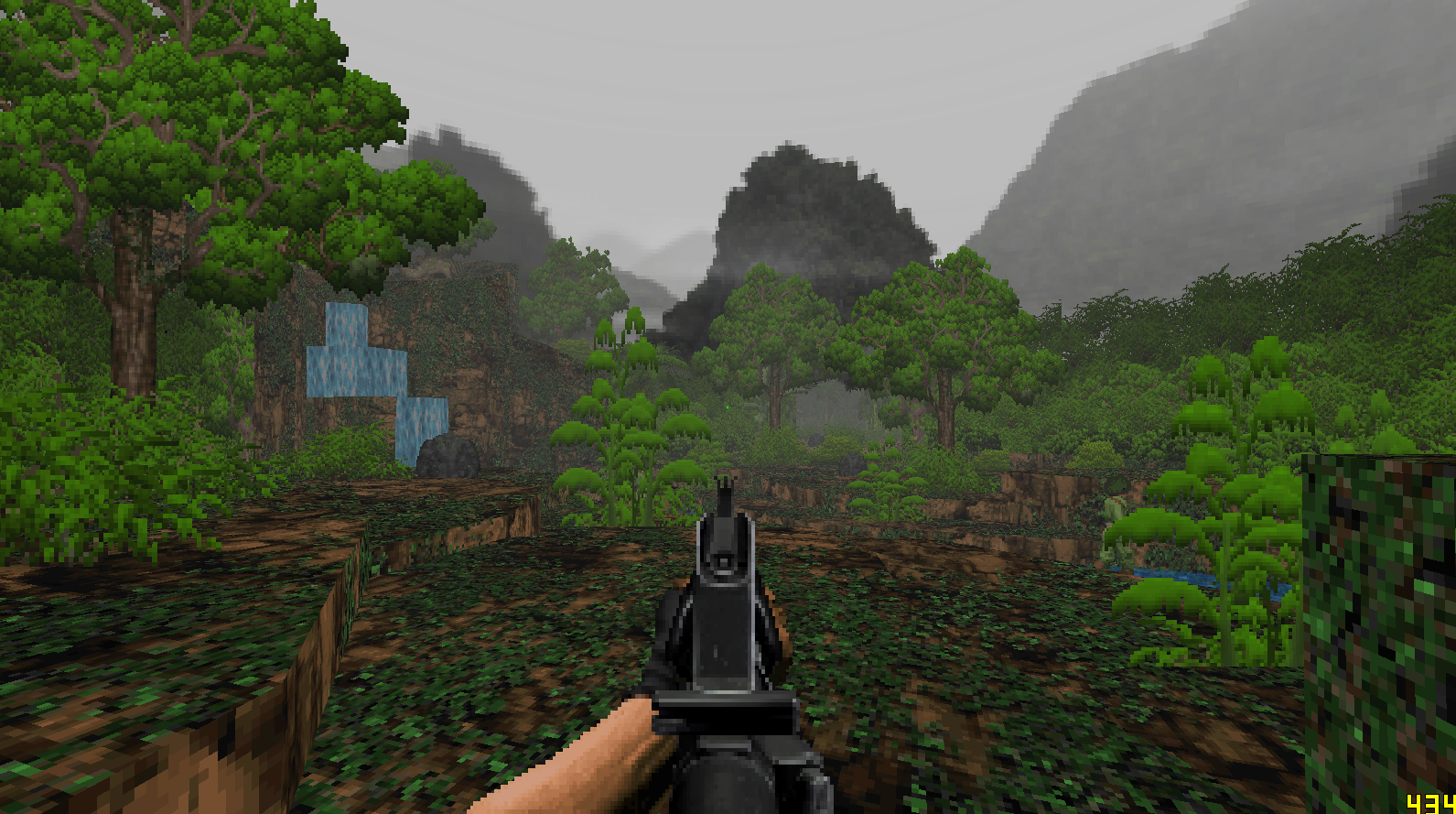 What`s the equipment available?
I want every gun to feel unique and useful, with it`s own pros and cons, I am not adding weapons just for the sake of variety. To balance things out, weapons of the same caliber shares the same ammo. Like if you favor the M16 as your main rifle, you should use the M60 as your main machinegun because they use different ammo, if you use the Stoner, it will quickly deplete your 5.56mm ammunition. If you prefer the M14, then use the Stoner as your MG.
You can carry as many weapons as you want, but its recommended to drop the ones you don`t use to not make your inventory too messy and convoluted.
This is a list of weapons planned on the beta release:

Rifles:
M16A1, M14, XM21 (Sniper version of M14), AK47.

Machineguns:
M-60, Stoner 63.

Sub-Machineguns:
M3A1, PPSH-41.

Shotguns:
Ithaca 37, Dragonsbreath shells.

Launchers:
RPG-7, M72 LAW, M202 FLASH, M79 Thumper.

Others:
Kabar Knife, M1911 pistol, M2 Flamethrower.

Driveable Vehicles:
M48 Patton, M50 Ontos, T-54.

Weapons planned later:
Colt Commando, Scoped Mosin Nagant, China Lake Grenade Launcher.
During the war, the Viet-Cong used lots of old french weapons captured from the Indochina War, and Nazi weapons donated by the Soviets, such as the Mp-40, and the STG-44. These may be considered, but they just feel quite redundant and a waste of work to be honest.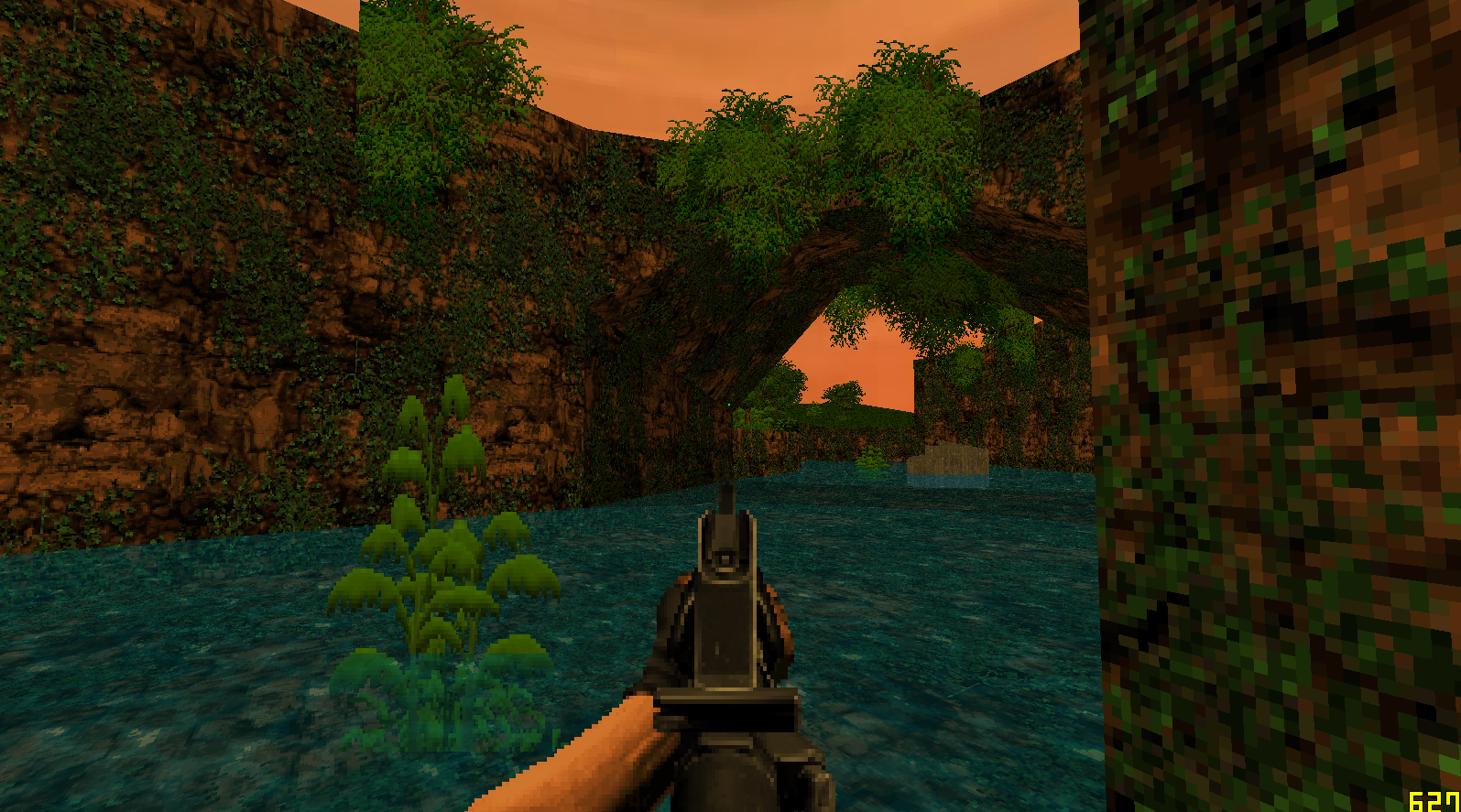 What sourceport this is for?
Both Zandronum and GZDoom. But Zandronum is recommended. The loadout system is strongly oriented for Co-Op.

Will there be a campaign to play as the Vietcong?
Still too early to talk about this kind of stuff, since I am not even done with the TEST campaign. But maybe someday, yes. It would be interesting to have a campaign where you play as a Vietcong after the United States have left the war and now you march into Saigon to crush the South Vietnamese forces.

Am I going to need a supercomputer to play this?
No. Everything seems extremely well optimized so far. As you can see in the screenshots, I am getting 200 to 400 fps on my GTX 750ti. I am using mapping techniques to deceive the viewer to make the jungle seem pretty dense without actually using a lot of resources.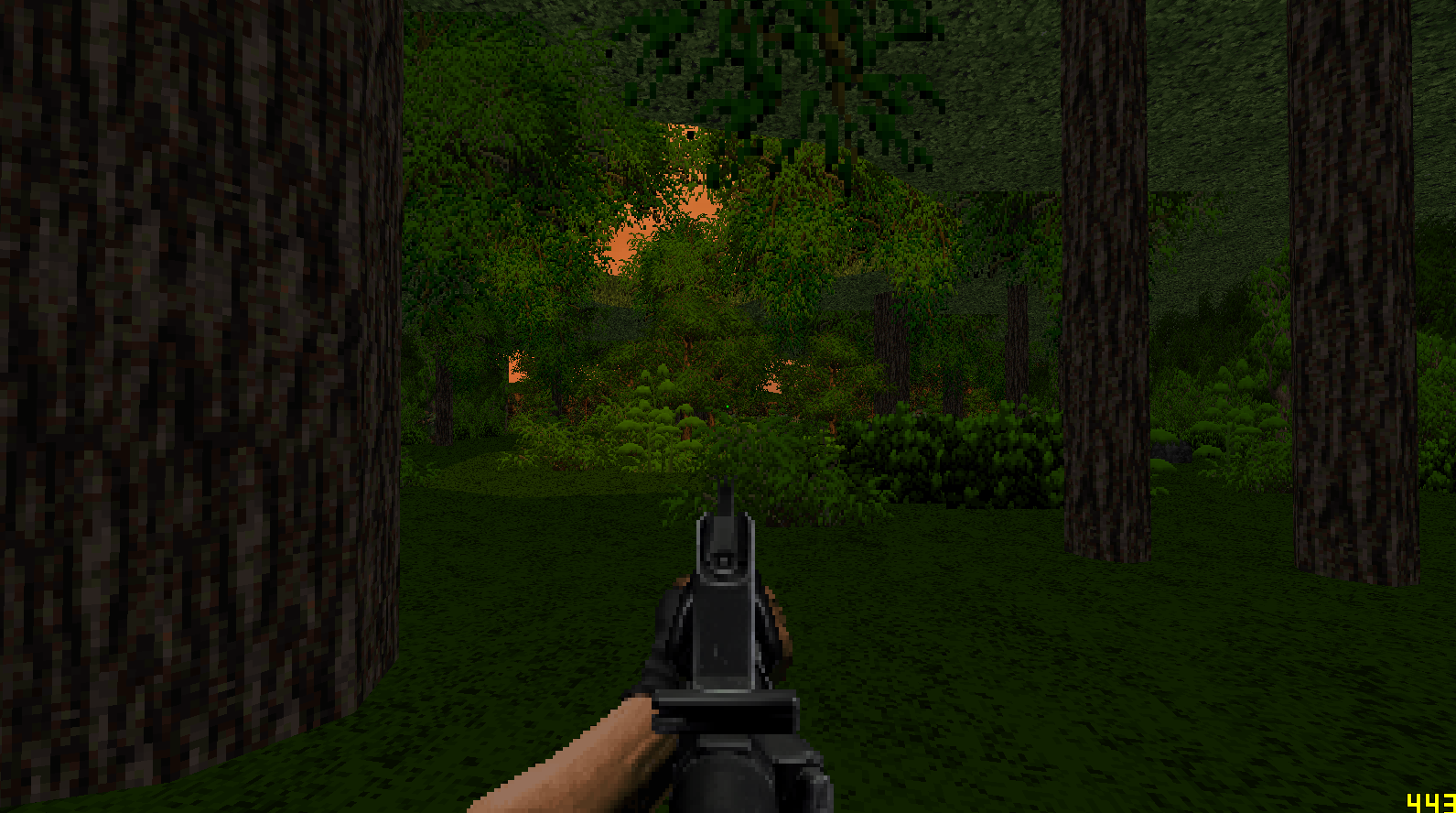 If you have more questions, post them, and I will answer and add them to this list whenever I have the time!