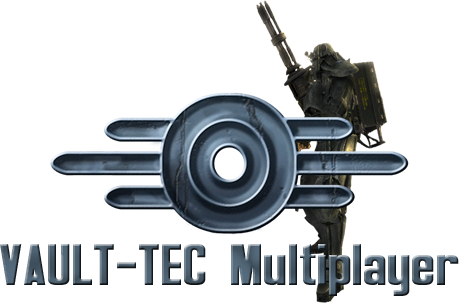 Please note that this is just another snapshot on the long road of the 0.1a branch. It is not nearly a final alpha version.


The master server is online and will likely stay online.

Major changes in this release:
vaultmp no longer uses savegames
synchronization of weapons*
synchronization of health and death, respawning
synchronization of item environment**
chat GUI (use T for chat in-game)
revamped and extended scripting interface***
* not including throwable weapons
** does not include static references (the ones already present a priori in-game). still experimental
*** the scripting docs have not yet been updated
Known bugs in this release:
desync of alert state when the player is moving. You have to switch state while you are standing still for it to properly sync
vaultmp may (rather rare) crash after a player leaves the server, or after you close the game (the cause is known and I'm working on it)
weapon aiming / firing may be inaccurate if not in ironsight mode
Please note: the mod is in early alpha stage. You need a decent level of computer knowledge to install / set it up at the moment. It is not released for production, just for testing by experienced users.
Download: OLD
Download: Bug fix

Social Media:
Website: Vaultmp.com
Facebook: Facebook.com
Open-Source: Github.com
Visit: Brickster.net