UT2004 skin pack for Unreal 227
Description:
This is a UT2004 Skin pack for Unreal 1 tested in 227i version. It brings all the original UT2004 characters along with original animations from UT2004.
This also includes original gibs from UT2004 and sounds.
It includes only:
1. Males: - Mercenary - Egypt - Thunder Crash - Nightmare - Juggernaut
2. Robots: - All the Robots - Cybernetic robots (Xan, Axon, etc)
3. Skaarjs: - All the Skaarjs with Clanlord, Drekorig, etc
For now, there are no females in the skin pack. I plan to release it as another skin pack.
Few Screenshots: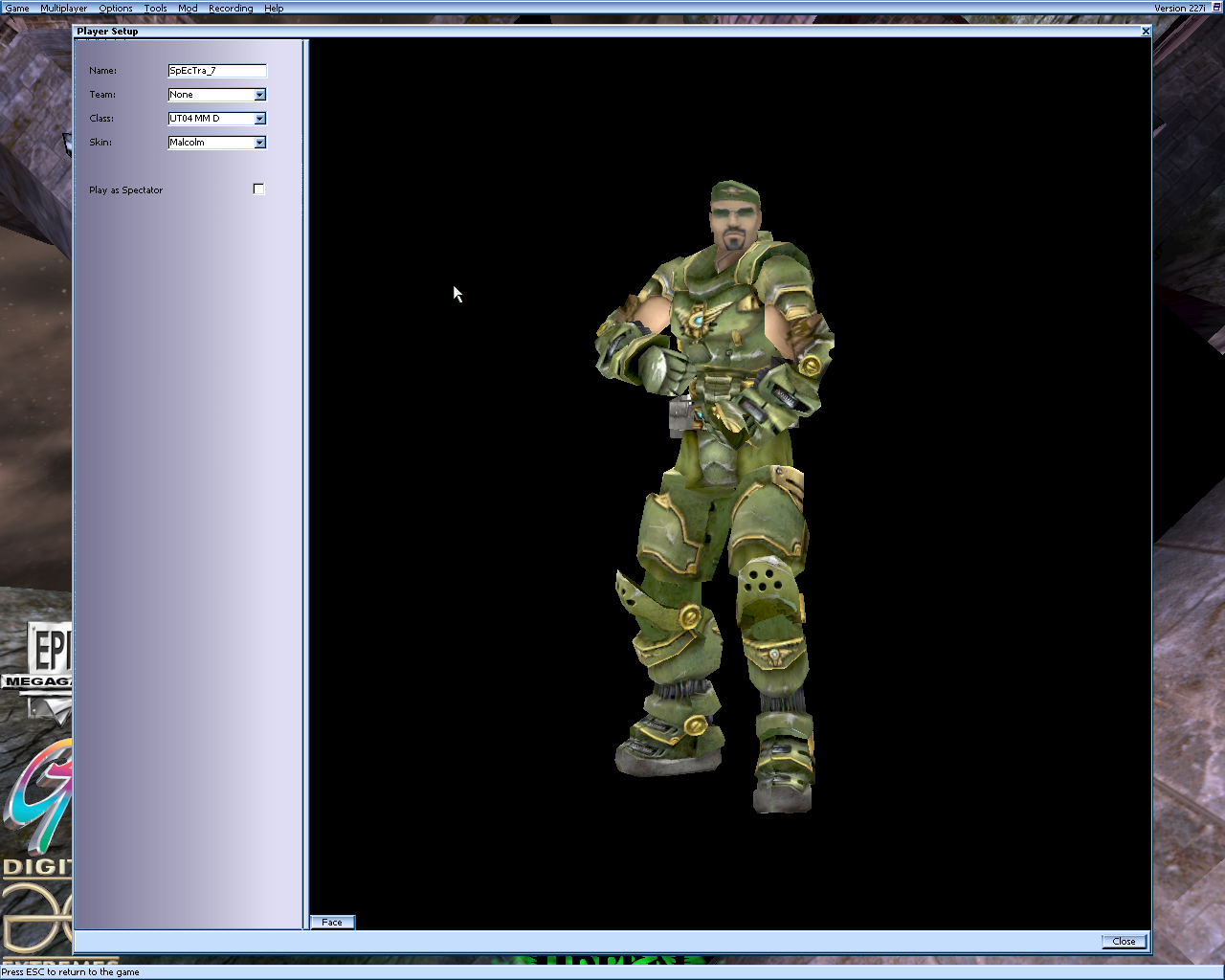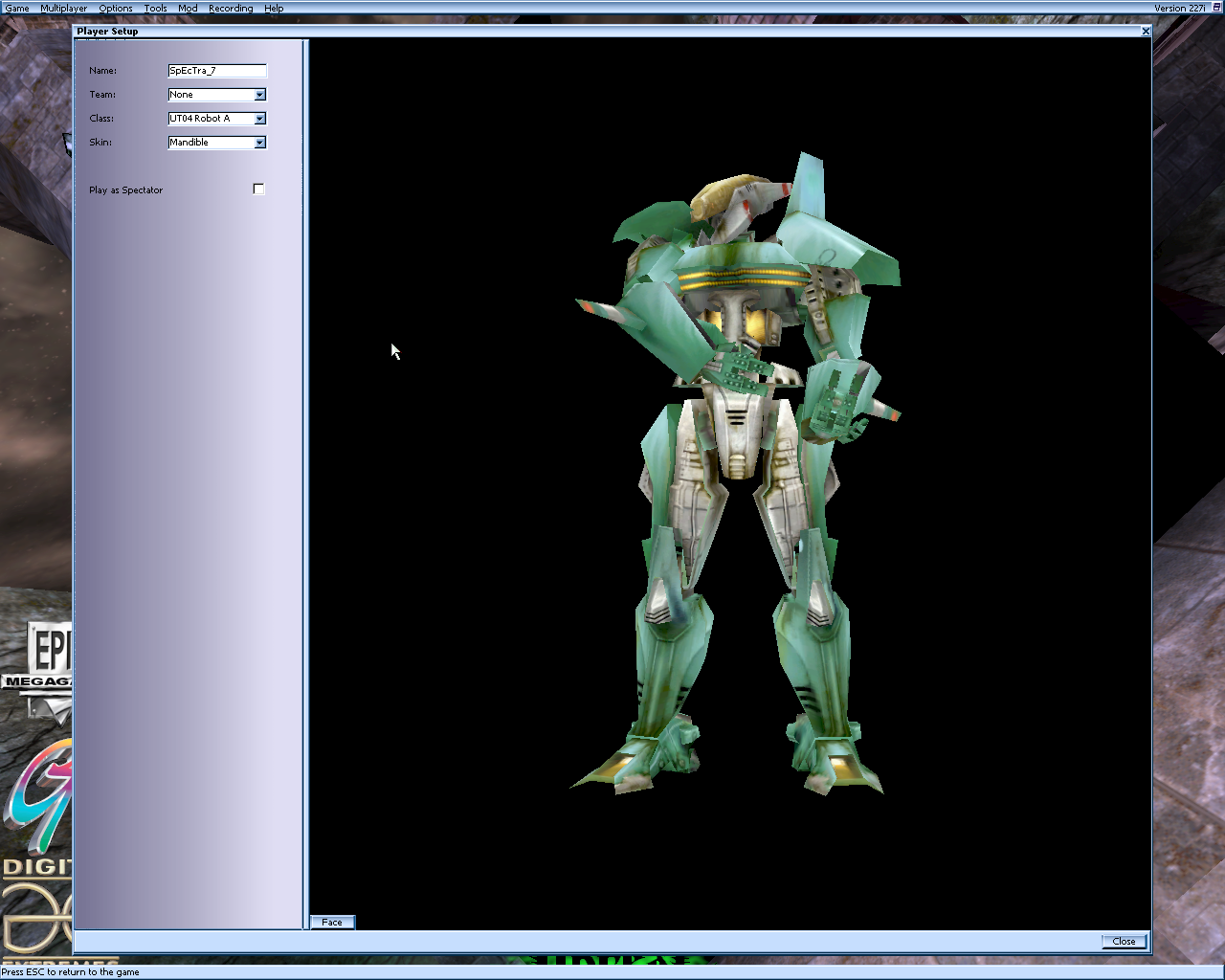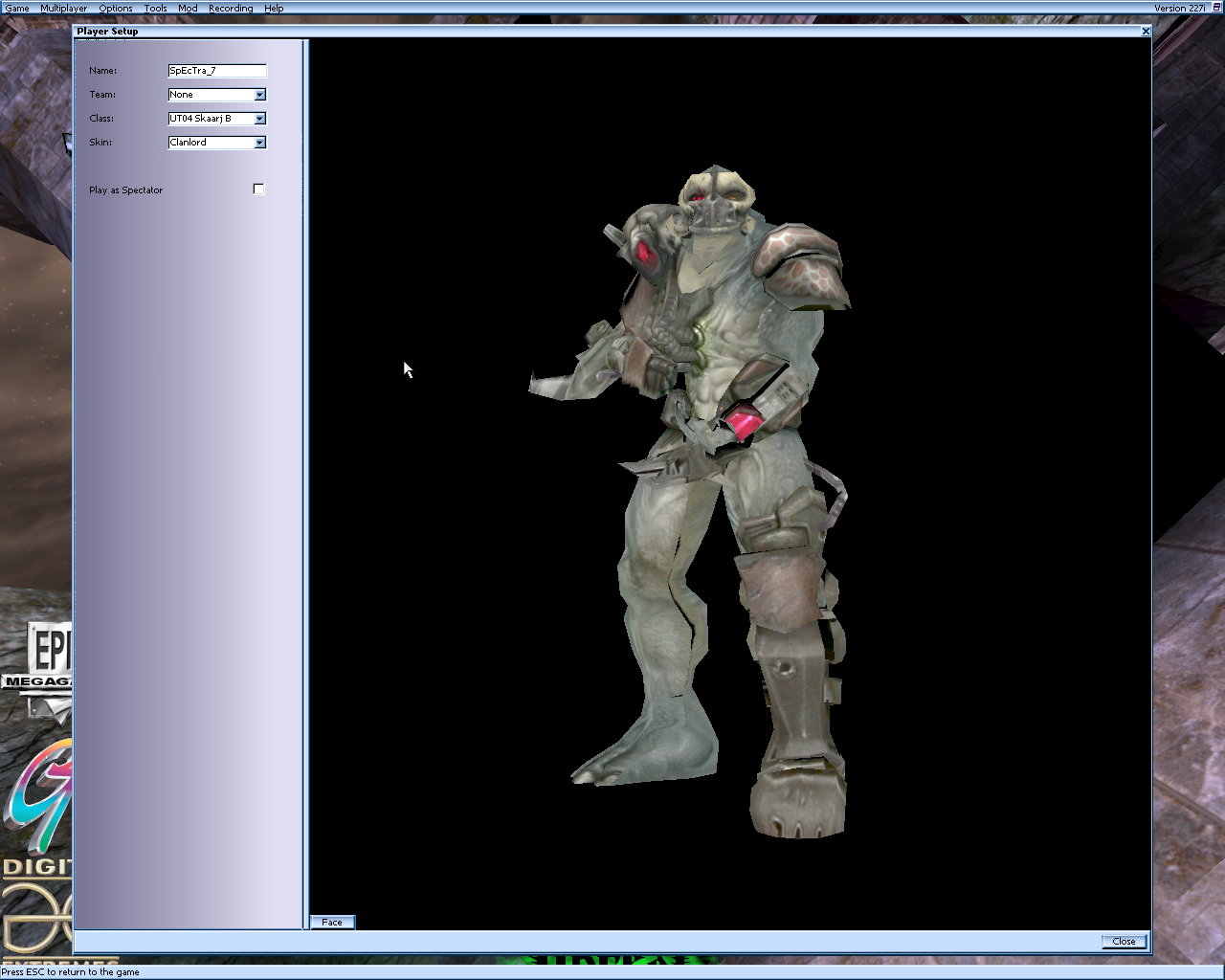 Abbreviations:
You may get confused in the start when selecting your skin from the player setup menu.
Hence, I have added this Abbreviations for clear understandings:
EM - Egypt Male
JM - Juggernaut Male
MM - Mercenary Male
NM - Nightmare Male
TC - Thunder Crash Male
BotA - Robot skin (Mandible, Thorax, etc)
BotB - Robot skin (Widowmaker, etc)
BotC - Robot skin (Rapier, Cobalt, etc)
BotD - Robot skin (Corrosion, etc)
XanA - Cybernetic skin (Xan, Axon, etc)
XanB - Cybernetic skin (Cyclops, Virus, etc)
SkaarjA - Skaarj Skin (Guardian, Dominator, etc)
SkaarjB - Skaarj Skin (Clanlord, Drekorig, etc)
SkaarjC - Skaarj Skin (Kraagesh, Skakruk, etc)
SkaarjD - Skaarj Skin (Gaargod, Glublok, etc)