Ultimate Apocalypse Home Page | U.A. Main Group on Steam! | Frequently Asked Questions (FAQ) | MODDB Forums | Terms of Use | Ultimate Apocalypse "Library" | Strategy Guide | Changelogs
---
Ultimate Apocalypse Mod
News - June
---
Version 1.74 could be completed by any day and we want to get rid of many bugs as possible before its release! There really isn't much news on our end besides 1.74 stuff and on top of that Inquisition Daemonhunters + Chaos Daemons! We are working hard on the mod, and it is going smoothly with new content we will release in a few days/weeks.
We do have some news about other events, though...
Recently, a new Steam version of Dawn of War Soulstorm was introduced. The new steam version fixes some countless logs of errors and patches new things, provided by THQ/Sega, so Soulstorm is now being supported!!!!
But of course like always, there is some things that backfire:
Steam version of Soulstorm and Dark Crusade: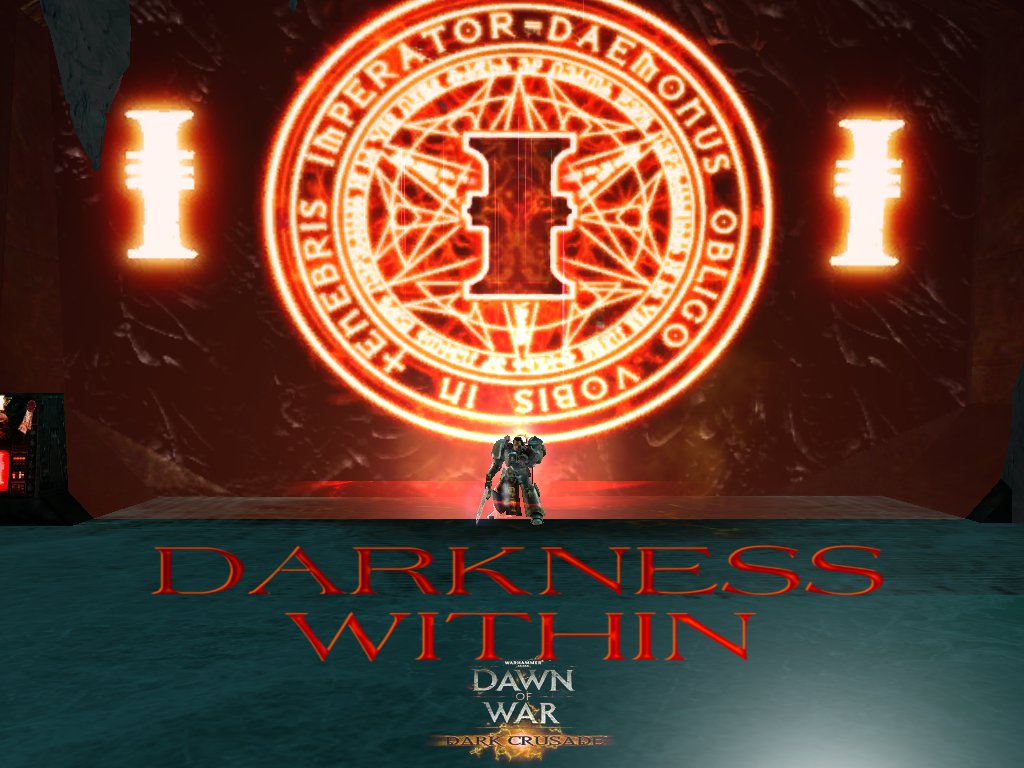 This mod, for example, cooperating with the Ultimate Apocalypse mod team under some new implementations and the such has been rendered incompatible with the steam version of DOW. This is bad, this is very, very bad. The mod is the Darkness Within mod, single player campaign, perhaps the best mod ever to be created for single player, cannot go on because of the new steam patch. The accomplishments through this mod is really good. All art assets, the mission scripts, dialogue, and maps cannot be fully enjoyed without the Steam version working.
Therefor non steam versions of the game can only work for this masterpiece...
Why?
Well for starters, a campaign needs a story line and a process in which you unlock the next mission. The Darkness Within mod team did this and completed it with their own .dll files that needs to be configured within the Dark Crusade mod engine. Yet Steam restricts that use and hence, the project cannot move on because of the access violations and security; new security of steam games everywhere for Dark Crusade renders mods like this, broken.
Please support them and heed to their call, here. They are hoping to sign a petition to go out and spread word to the makers of Dawn of War and allow access to their mod or otherwise it could really be the end for Steam users to not ever play this mod.
It also affects the UA mod.
So please help this mod in any way you can. Got steam version of Dark Crusade/Soulstorm? Too bad, you cannot play this mod or UA campaign ever. You gotta go out and buy the disk now. This is also what the Bloodline mod is facing!!!!
Link to Darkness Within, single player campaign.
If UA is the ultimate multiplayer experience, DW is the ultimate single player experience.
Campaign project for UA mod could be terminated without your help.

Bloodline mod has problems exactly like DW mod and their problems with steam...
---
Ultimate Apocalypse Trailer:
---
Ultimate Apocalypse Downloads:
Download the latest version, 1.73!

Mirrors:
If downloading from Mega, make sure you either use a Chromium-based browser (Chromium, Opera, Google Chrome) or install the Mega browser extension for Firefox, otherwise the file won't be saved correctly as it is a bit over 100MB. Official explanation here.
Get the latest patch! (Very Recommended!)

Download the recommended map pack!