Well, to begin with, sorry for the emptiness we've caused by not writing anything around here. Let's just skip the foreword and get to the actual news.
1. EPA Green Sublevel Mapping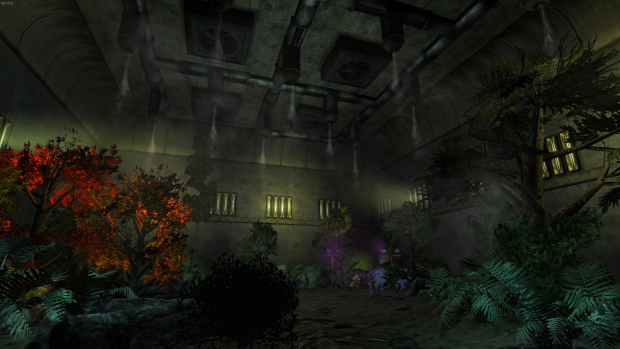 Okay, here's the some more input regarding EPA. This is a big hydroponics room that is located in EPA's Green Sublevel. SalamanderX1000 worked on it. If you are curious regarding how it looks like in Restoration Project - here's the link (search for 6th green, they got SS'es in there).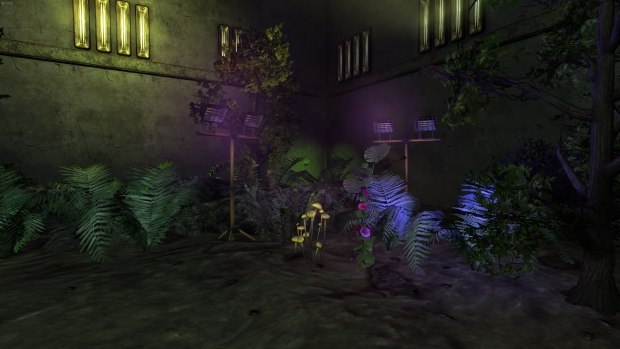 For now, there is still a lot of missing stuff (e.g. walls' design and entrance door), but, this way or another, it is still more look-a-like to the final version of the room.
Specifically for those who like eating everything they see, there are also good news: each and every luminescent mushroom can be picked up.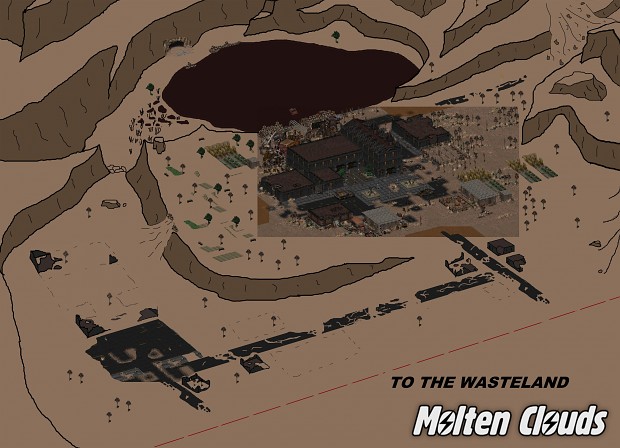 We cannot show anything decent as of yet related to the Abbey but its layout plan that was drawn for us by ASh. Explaining of what is what on it is to be halted... For now. At least simply because ASh still didn't create a design document thread related to it, as we usually do for locations such as this, in which all the specifics should be thinned out.
Check it out in full size in the gallery.
Arroyo is getting its last touches, almost ready for its shining perfection.
There are still bits to add, like some broc flowers perhaps, but other than that, we're slowly getting to its navigation meshes and, - finally, - game start with all of its quests. Dummy characters were created, and game start is getting programmed with average speed of a few lines of code per week due to IRL occupations.
For this one, sadly enough, no screenshots yet, but we are sure you'll see how lovely the place became after its revamp.

Stay tuned, the Wasteland eats the careless!