Hello folks!
This is a little article i'm writing showing off my little mod: VFacure's Brazil
What does it do? Well.
---
For those off you tired of playing as the Big Players or European Nations and yet thrown off South America from the list of possibilities for it being way too generic and bland, this mod is for you.
The Mod adds a Unique, historically-based, focus tree for Brazil, largest country in South America and her informal major power. It also adds more generals, policies and resources, all based on actual aspects of Brazilian Society to improve anyone daring to play as the South American Nation.
The Mod fixes MANY (there were many) wrong things with Brazil in Hearts of Iron IV, from state names being wrong to wrong starting technologies.
It also adds a custom playlist of Brazilian (the best) military music!
I dare to call this mod a must-have for anyone interested in playing as Brazil. It was done carefully and fondly by me to the mod community and i honestly hope you guys give it a try! I worked hard on it and want everyone to enjoy playing it as much as i did making it.
---
The Focus Tree: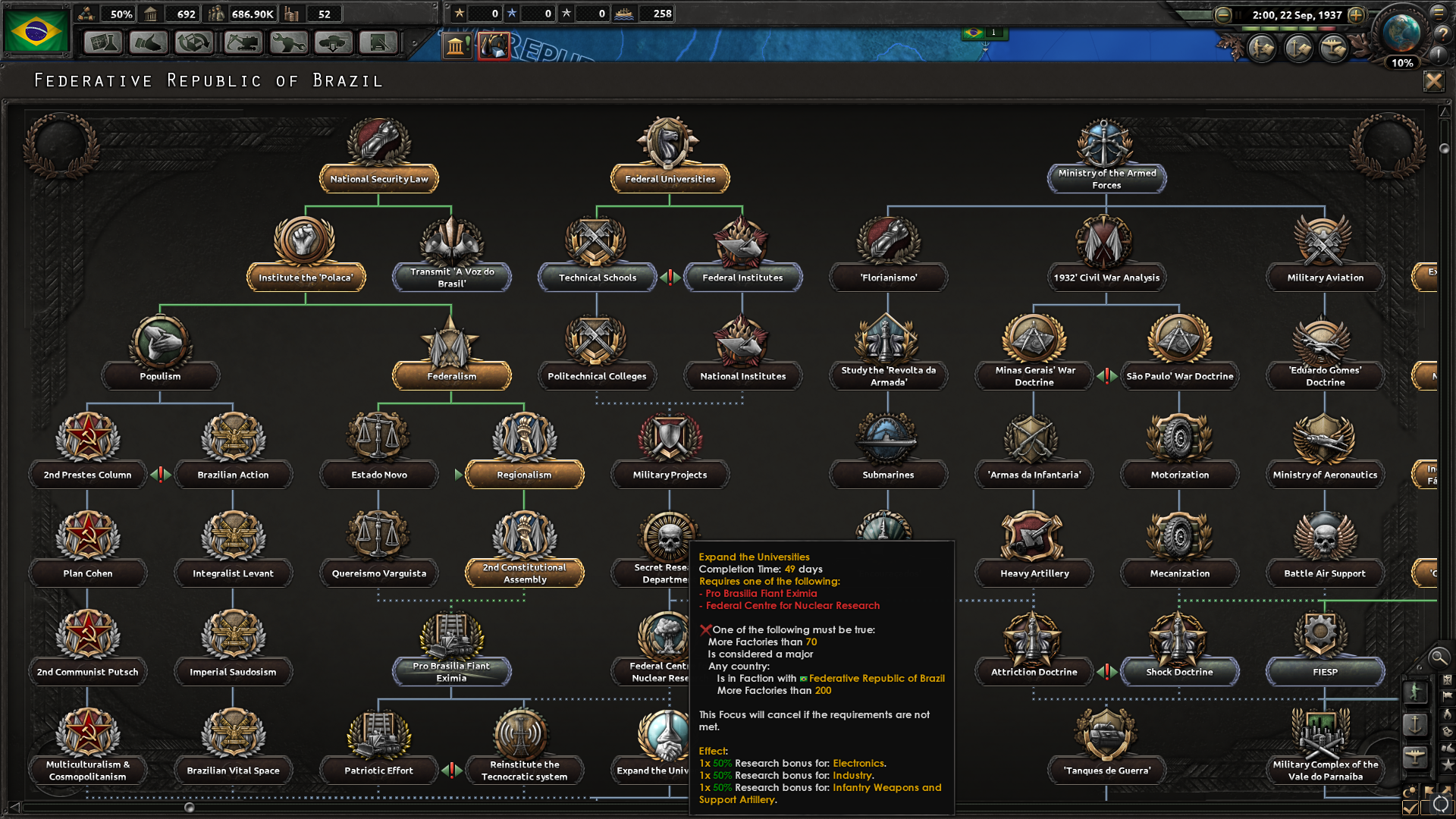 The military personnel: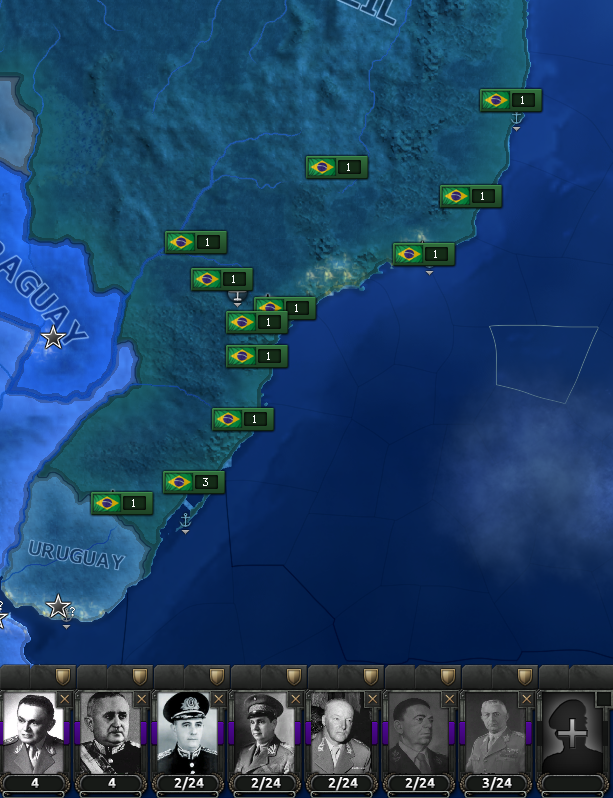 The Democratic Leader: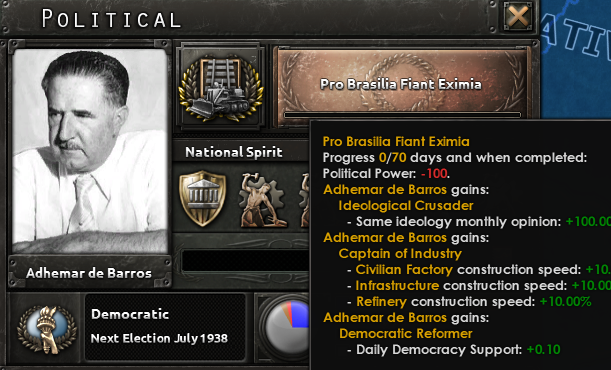 ---
The mod is compatible for English and Portuguese versions of the game.
Here is the link for anyone that wants to download it: Moddb.com
Hope you folks give it a try! Good luck out there!