In this tutorial, you will see how to use a HD sky feature of Trinity Render.
The HD sky features lets you have a bigger size skybox texture for your sky, making it High Definition. To install the High Definition sky,
Find one skybox with any size
Let's say you use this skybox named "myskyft" with 1024x1024 scales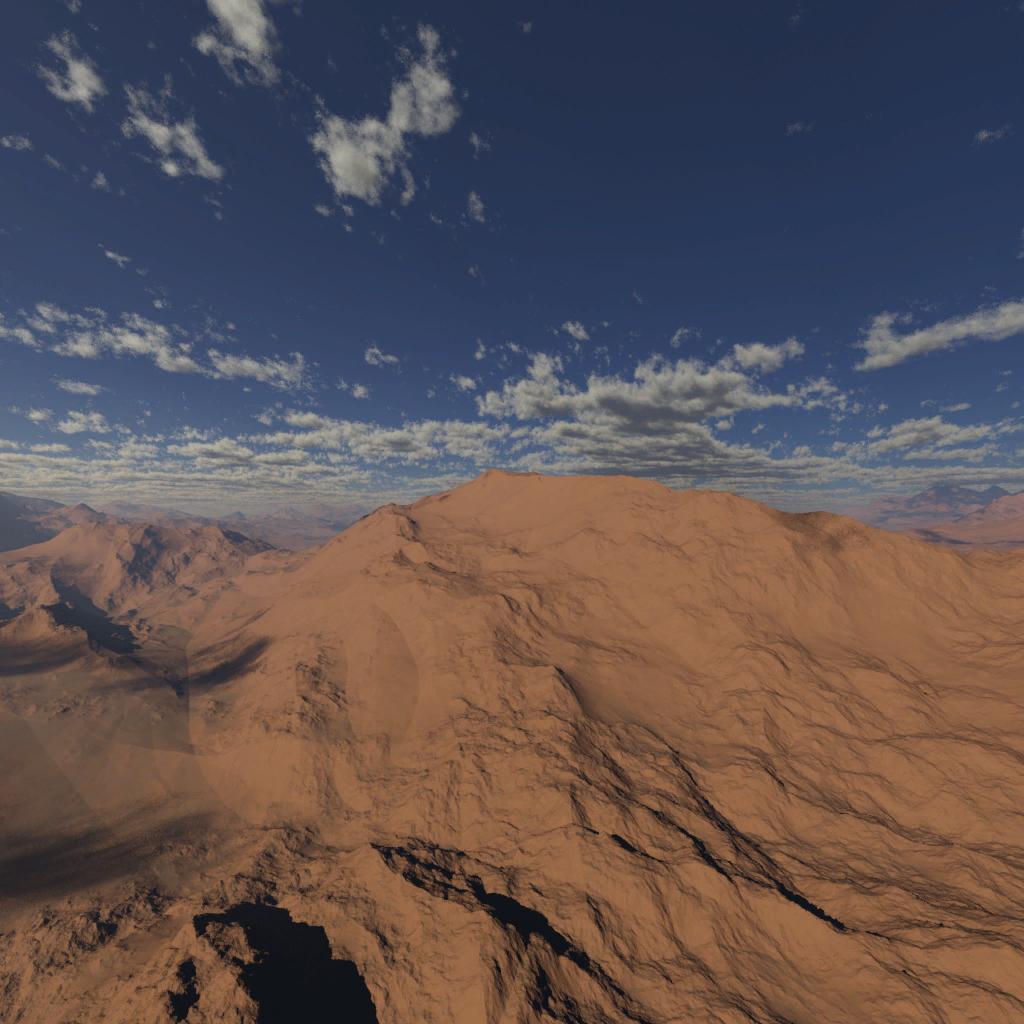 You want this sky to replace a sky named "desertft", so rename "myskyft" to "desertft_large".
It gives this result in game: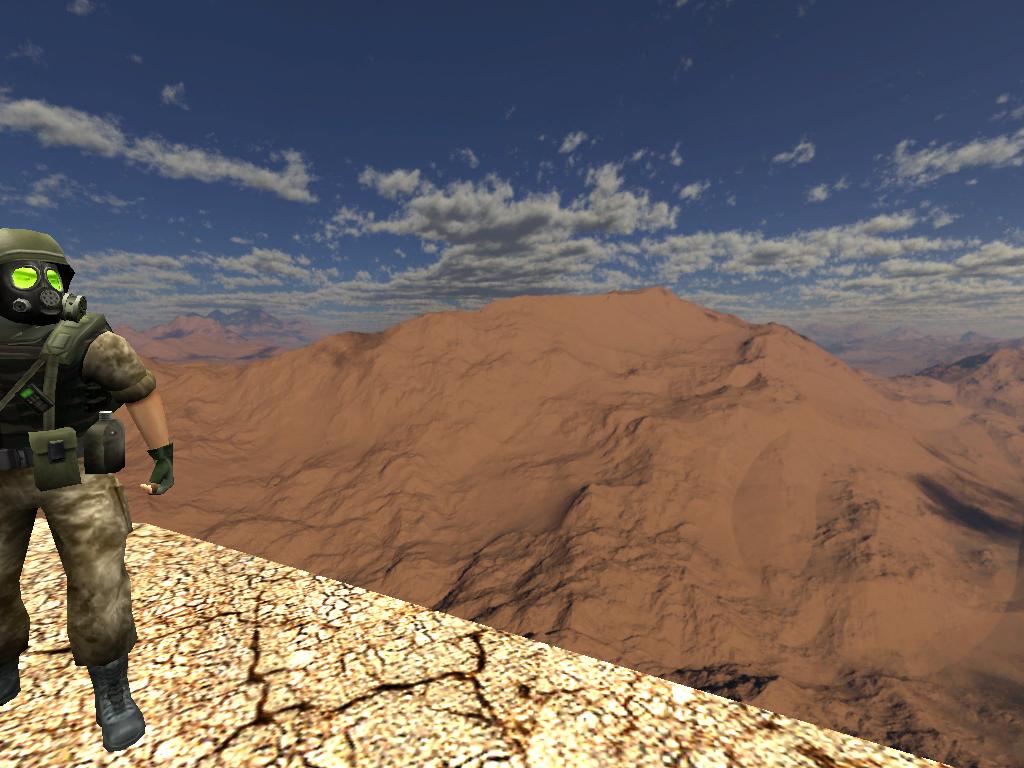 Meaning of suffixes behind the names
· Bk - back
· Dn - down
· Ft - front
· Lf - left
· Rt - right
· Up - up
Note: You can easily can skyboxes from source games like Half-life 2. Go to hl2/materials/skybox/ and you will see a plenty of vtf files. Download VTF edit. Open the vtfs and export them into tga formats with _large behind the name. You will get good skyboxes. But be warned that doing like this is illegal.
Warning: Whenever you rename the sky or set the sky name, be very sure to have _large in the back of your sky name or the game will crash.
Best regards
RedFog