Hi all!
Note: All names mentioned in this article refer to the names of people on Rise of Mordor's official Discord server.
Welcome to the October 2019 and November 2019 development log! You may be wondering why I'm covering two months in one - and the answer to that is a mixture of both a lack of free time and a lack of major things to talk about in October. Nevertheless, covering both months grants me with a bit more content to share with you all.
Modelling
The last two months have been excellent for the modelling department, with Aldur's Bane of the Steppes unit being completed, a new greaves model for a new Tier 2 Orc unit being made, phenomenal progress being made on SlowAnice's Black Numenorian unit and a brand new helmet for the Prince's Coastguards unit has been made by Sara Temer.
After countless hours of modelling, Aldur was finally able to complete his Bane of the Steppes unit - and that time didn't go to waste! We're excited to see what screenshots you guys can take with this unique-looking unit after the next update...!
As well as the Bane of the Steppes, I also mentioned SlowAnice's Black Numenorian, the excellent model of which you can see coming together nicely here: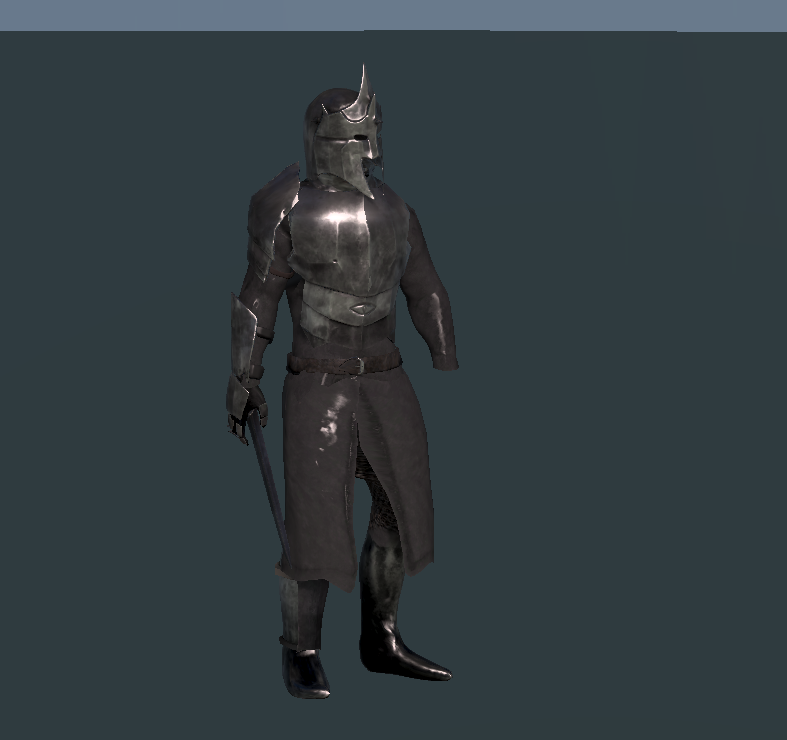 Next up is the fancy new helmet for the Prince's Coastguards, modelled by Sara Temer: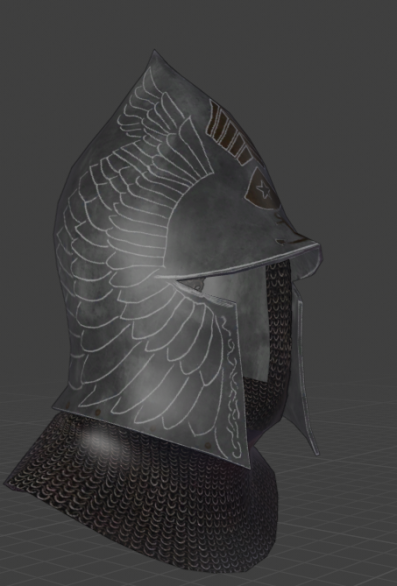 Finally, I can't forget the small yet significant development of Spava Krishna's new Tier 2 Orc greaves, which you can see below.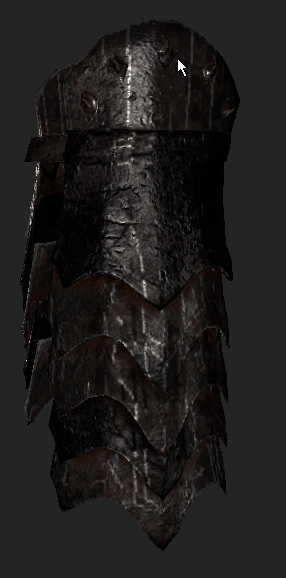 Animation
It's been quiet in animation over the last two months, but some of you may be interested to hear that previous problems with the weight of trolls has now been fixed by SlowAnice and Lol_What3's combined efforts.
If you think you can help, please do so! Take a look at our recruitment article to see where you'd fit in!
Mapping
Again, it's been quiet over here, but don't lose heart! TheGodfatherRus has been slaving away over Umbar for months now, and it's finally been finished with a helping hand from Lol_What3 at the end to speed up the process. It's an impressive map, so I think we can all agree these two need a pat on the back!
Architecture
Nothing to see here...
Audio
Nothing to see here...
I highly encourage anybody and everybody to lend us a hand on audio! It requires no skill and no understanding of how to code. Being a part of our audio team will simply involve listening to sound files and renaming them according to what you hear. Without your help, we will find it very difficult to identify which files to replace! To answer our call, check out our recruitment article.
Balancing
Quite a few changes have been made in the balancing department. See below:
Trebuchet mass reduced from 7500 to 5500,
Trebuchet turning animations temporarily disabled while new animations are made,
Bug of being able to give move orders to immovable trebuchets fixed,
Onager mass reduced from 5000 to 2000,
Dunland's Wolf Tamers HP, mass, charge bonus, melee attack and melee defence increased to 60, 75, 30, 35 and 30 respectively,
Dunland's Wolf Tamers now have 40 dogs per unit,
Wardogs and es_african_dogs HP and mass increased to 24 and 40 respectively,
Wardogs charge bonus, melee attack and melee defence reduced to 20, 25 and 35 respectively,
es_african_dogs charge bonus, melee attack and melee defence reduced to 23, 22 and 28 respectively,
Swan Knights armour increased to 25,
Crossbow units can no longer arc their shots,
Dunhird Champions' precursor javelins have damaged equal to other javelins, but have 50% shorter range and a chance to stagger light infantry,
Variag Archers' bonus against infantry increased to 3 when in melee (regardless of formation),
Isengard Sappers now have a unit card,
New helmet for Prince Coastguards unit
Miscellaneous
To top off this log, I should mention that new unit cards have been made for Variag units, and unit cards have already been made for our new Bane of the Steppes unit. You will see these cards yourself in the next update!
So that's it! That was our collection of hope for Rise of Mordor we've gathered over the last two months. Surely this stuff pleases you, and, well, if it doesn't... you should see a doctor. Be sure to ask us any questions you may have - either on our Discord server or in this article's comments section!
Regards,
Bewildered / Stormydionosys3