This setup tells you how to play Total War: 1942 together on GameRanger
1. The first thing you need to do, is installing GameRanger. The installer is also included in the downloaded mod (in the folder GameRanger).
2. After installing, create an account and log in.
You will then see this screen: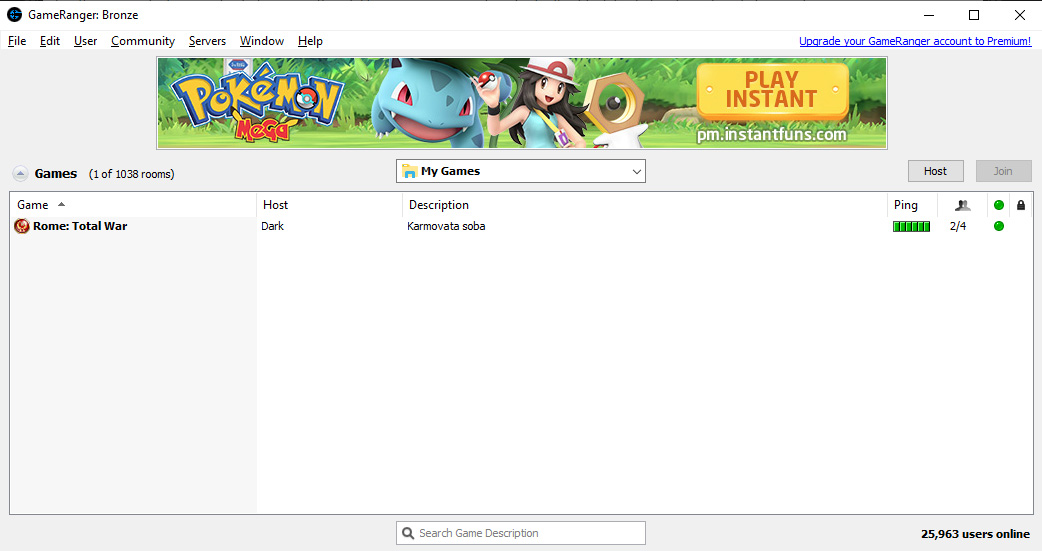 3. Select Edit, and then Options.
Now be sure you are under the 'Games' tab.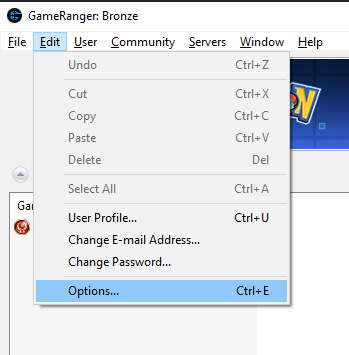 Options" width="349" height="355" />
4. Now scroll way down and look for Rome: Total War - Barbarian Invasion.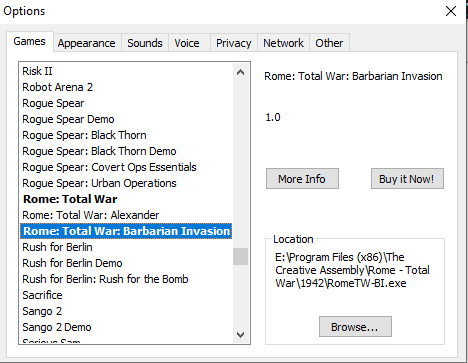 5. Click on the Browse button and go to your game root folder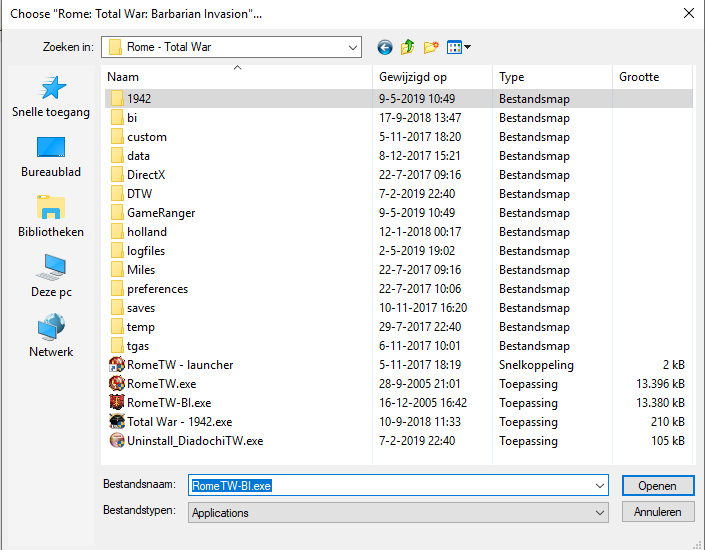 6. Now GameRanger is looking for the RomeTW-BI.exe. Using the vanilla executable won't launch the mod. So I created a executable with the same name inside the '1942' folder. You can recognize the file by its icon, and descriptions. Select that file and click on the 'Open' button.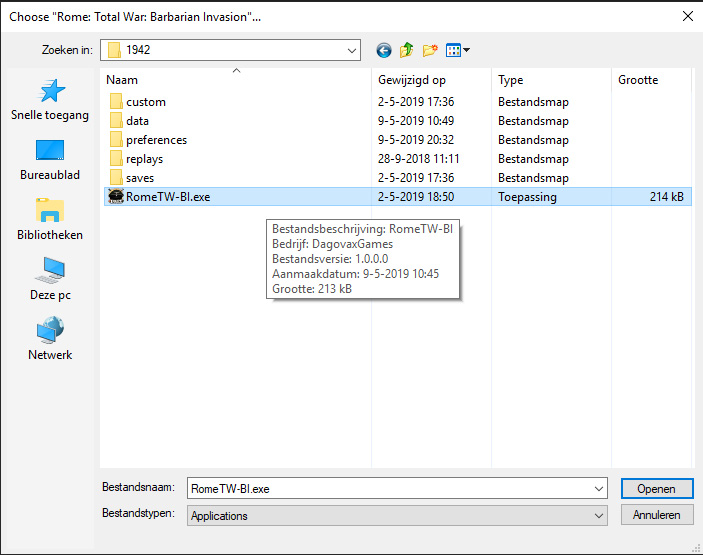 7. Now close the option panel, and you are now able to Host, and Join every Total War: 1942 game!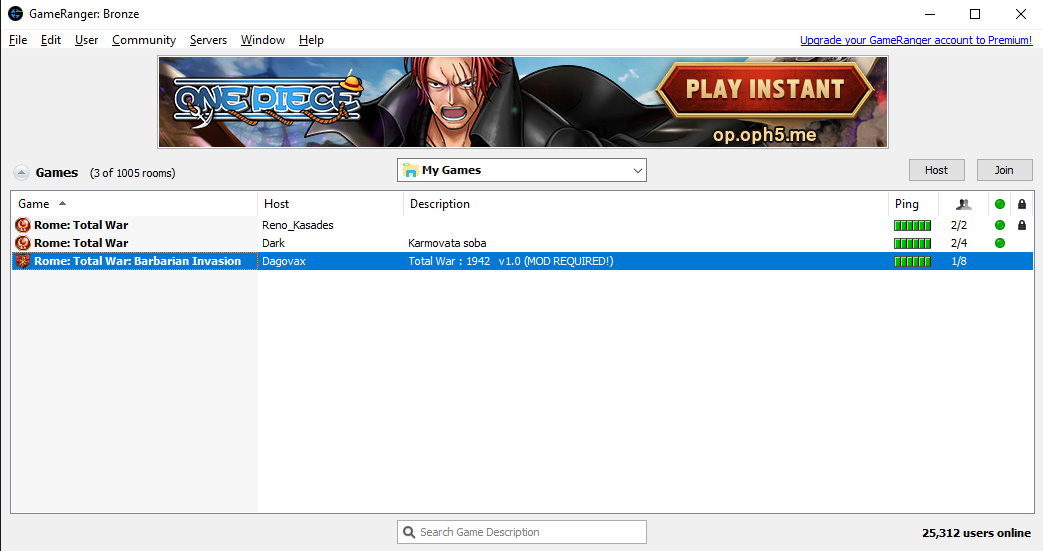 Now you are done! Play Multiplayer battles against me and other players!!
Note: If you want to play vanilla Barbarian Invasion again, you have to go to options again and select the default RomeTW-BI.exe.
The vanilla Rome: Total War should work without altering the options.
--
Dagovax is the creator and owner of Total War: 1942. He also created Holland: Total War