Finally, the waiting is almost over.
Titan's open alpha is soon to be released.
How soon? I'm not sure yet, but don't worry, it will be sometime around these months.
I'm quite happy to say that after that much amount of pain and tears (and time) spent on this project,
Titan open alpha is almost done.
I do really want to share this mod with people, but it still needs few more minutes in the oven XD
However, i can share some stuff i've did so far, so I hope in the coming weeks to share some gameplay related videos (as long as my internet service don't get shutdown) and then, share the mod once for all =P

For this instance, I want to share some of the current features the mod have...
So, What will the Open alpha feature? Welp, there's the list...
* Improved Doom '16 rips
(Earlier iterations of this mod were ripped at home, but my computer wasn't powerful enough to achieve solid framerate, so a friend was gentle enough to allow me to travel to his house and rip the game again from there at larger resolutions, smoother than before and also, with improved ripping techniques i've learned in previous q4rip vol.5 mod =P)
* Most weapons from snapmap
(There were some weapons i couldn't finish because of video/hard drive issues, but i've decided to crunch a little bit and instead work on 7 more weapons (supposed to be done later for open beta, but added them in open alpha anyways) in addition to the default ones (making 13 in total as of date and few more to come later on), some of them are momentarily locked, but there are still obtainable on some other ways)
* Arcade mode
(How to make a fun game even funnier? Introducing arcade mode, where the more you kill, the more your score increases, featuring optional dynamic music, angry monsters and your wishes of destroying demons in a killing spree a reality)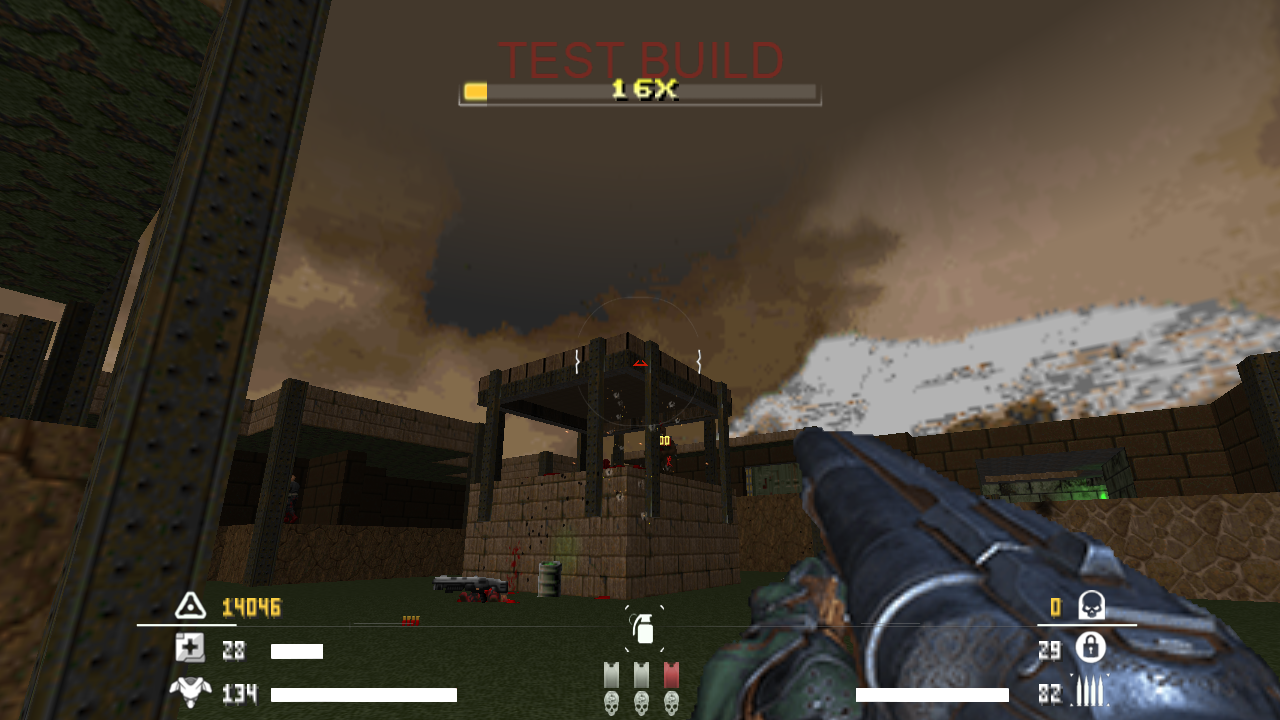 * Optional oldschool mode (experimental)
(As teased on the trailer, players will be able to switch weapons aestethics, between smooth rips and oldschool sprites ala D4D. Weapons will behave different according to the theme (oldschool weapons won't throw grenades or melee), but fun is still the same)
* Heretic compatibility (work in progress)
(For the first time on any of my mod's, i've tried to make this mod heretic compatible. Now that's some black magic! Therefore, because of that, arcade mode also works on heretic)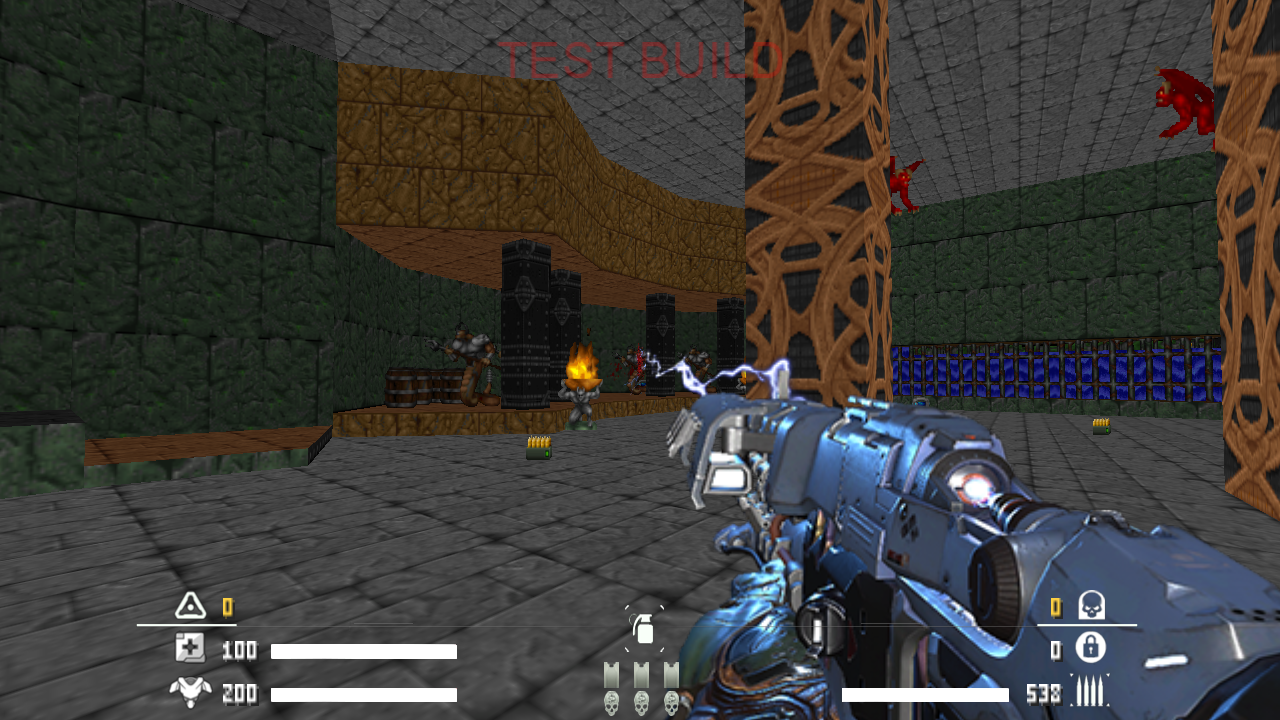 What to expect on the future?
I hope to be able to make weapon mod's someday, as there are currently no such things on this mod, as of this date.
(Because I haven't recorded video rips at home, I had some constraints and couldn't record everything at once, so first phase was making the base weapons and from there build the remaining ones)
After that, i'll try to make weapon mod's. Still have to figure it out.
I still have to work on a placeholder code to allow upgrades in some sort of way, as it's not defined yet.
I have some ideas for Arcade mode upgrades, but that's still far away.
I know, some people wants to fight against some doom 4 monsters, but that's something i can't achieve for now.
Instead, i'll see if i can find another way to get them. Most likely, requesting someone else permission to see if I can use an already-done monsters pack (or use the ones from blorc if everything else fails =P)
Also, i have in mind to allow custom monsters later on (kinda like csdmo did. It's partially done, but gotta test it further)
Animated crosshairs. Have some of them done, but aren't implemented yet.
Multiplayer compatible? I want to do that, but i don't know if these weapons will be able to work on that mode because of complexity and multiplayer constraints. It might take me a year or even more though (I hope not)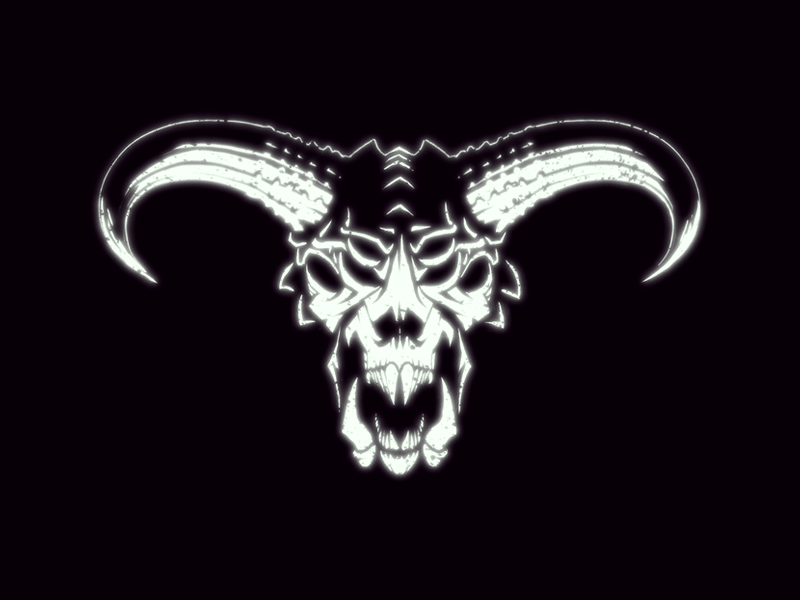 I don't know what else to say, i want to continue working on the mod, but it ain't an easy task, specially after being a single person working on it.
It will take me some time (even years probably. Who knows? csdmo took me 5 years to release it. And even then it still had post-launch updates) but i'll still work on it.
Might have some hiatus later on and continue work on blorc or q4's rip, but sure thing i'll come back with this mod later this year. (unless something bad happens to me, which I hope not XD)

Greetings, AlphaEnt2