April
Update:

Tiberium Secrets 4-9-12
Well ladies and gentleman we have a significant amount of Dream Army faction progress to show. However, I would like to give a brief explanation of to what is to be expected in updates. Later in the future we will rotate back to ASI. Dream Army is currently being sketched, which one more update will occur before ASI is shown, right now we are currently finalizing our plans for Dream Army.
As for this update I would like to introduce the official gameplay
mechanics and styles for Dream Army, by starting with "Flight or
Fright" mechanic. I would also like to mention that GDI is moving
away from space and more toward Ion and Firestorm tech, because Dream
Army will contain mostly space technology.
Flight or Fright:
This mechanic is primarily used to showcase Dream Army's diversity, in air combat and ground combat.
In the beginning, the player has a default base selection, which will give access to basic structures which include:
-Drop Node
-Barracks
-War Factory
-Bio Dome
-Relay Station
-Refinery
The choice of ground or air is made at the Relay Station (tier 2 structure).
If the player chooses ground, she/he will have limited access to air units and air technologies such as support powers. However, she/he will compensate with specialized ground forces. (Buildings include):
-Groom Lake Facility
-Super Weapon Building
-Powerplant
-Spaceport
-Mystery Structure
On the other hand, if the player chooses air, she/he will have limited ground forces. To compensate for this, the player will be granted accessibly to a specialized unit called a "Super Carrier." The player will lose access to higher grade structures to compensate for this.
This is still a rough draft of this gameplay mechanic and will most
likely be edited.
As for the buildings for Dream Army:
Groom Lake Research Facility: (Unlock by furthering ground base, tier 3 structure) The secret building of Dream Army in which hidden technology of the world is kept. Unlocks high tech weapons for units and special powers.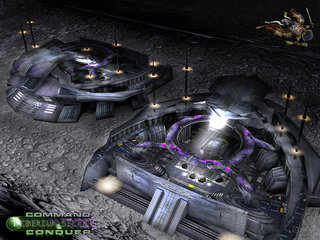 Drop Node: (Conyard building style)
The signal to which contacts Dream Army's Ark HQ "Apollo Zeta," in
which allows building teams to drop from space.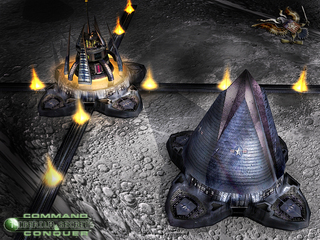 Bio Dome: (Unique structure)
The bio tech and food production for the army, in order for space
survival and the destruction of tiberium, and a good study of
nature's plants. The more a player keeps the Dome healthy, the better
the income for the army.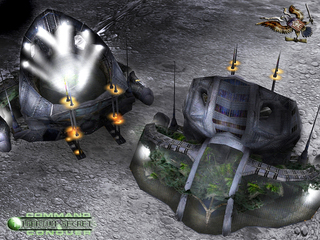 Relay Station:
Is the communicator to Apollo Zeta and lets the player determine on
Flight or Fright. Grants special powers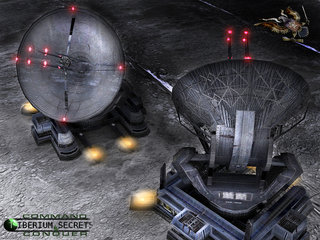 Supercarrier Concept:
Mentioned in Flight or Fright, this is only accessible when the player decides to further air and space technology.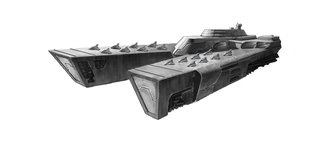 Until next time for everyone here at Tiberium Secrets, this is UmbrellaSecrets (project leader) May the secrets be with you! - UmbrellaSecrets -
"In order for the world to stabilize, the secrets of the mind are the
greatest and yet weakest, it is only in the best interest of our
people to keep such power hidden."
~ President Malcolm, leader of Dream Army.