We release the plans and terms of Closed ASI Alpha in this long awaited benchmark for the project.
---
Open positions:
We are currently looking to expand our team even further! There are open positions for:
QA Lead
PR managers
Promotional Artist
XML-Scripters
Webmaster
Have a look at our [Jobs Tab] to learn more about the positions. We hope to welcome you in our team soon!
Don't see an open position that reflects your skills? Shoot us a message with your qualifications, and how you'd like to help,and well see...
---
Closed ASI Alpha

Greetings,
We are Announcing we have reached the Closed Alpha Benchmark, and we are polishing it up through internal testing.
However, for this phase to reach it's full potential, we will need significant community support, it's been a long 5 years, and we'll be testing & releasing 1/3 of all the work done.
Once the QA dpt. is fully setup we will be offering closed legacy testing status to all of the following:
All former Official C&C developers/ Staff
All of our Good standing former members
All current & former C&C Community Staff members that have been of service a minimum of 1 year
Dedicated forum members who've display significant contribution.
Selected Community members based on comment quality and contribution.
Legacy testing= Closed testing for the duration of the project.
We'll be setting up a team speak server/ Discord/ etc. to allow for more direct communication between the closed testers.
We hope to welcome you back, soon, weather your a Commander or Actuator, we'll be releasing further details when we're ready.
We'll also be releasing a trailer soon, stay tuned...
If all goes according to schedule,Open Alpha will be in time for mod of the year 2016
(We call it Alpha, since we've not yet gotten to Support powers nor some upgrades)
Until then, Check out an Interview we did with a fellow Indie team for a deeper insight into the team and the project.

Interview Podcast- Eric Chou (Jist) & Matt Ross (Fandore) (1 hour42 minutes)
Interview section begins 45:40
Rogue Space Episode 9: July 2016
Rogue Space returns with episode 9, and the second installment of the "Summer of INT" series. In this episode, Jango, John and Debbie are joined by Secret Reality's Eric Chou and Matt Ross to discuss their own personal "500 Days of Summer" aspirations. What would you do if given 500 consecutive days to pursue your every frivolous want. What are those things you'd do if only you had the time? Find out what the team came up with (Hint: it includes Drums, Dentistry and World Domination) in this endearing and zany issue of Rogue Space!
[A hint at Colony origins?] are also included.]
Host: Jango Co-Hosts: Debbie, John, Panda
Guest: Eric / Matt (From C&C Tiberium Secrets)
Interview Questions:
Is it INT or I.N.T.? (Gotta keep this Question)
Tell us about your game Tiberium Secrets (TS)?
Your title(s), roles, and responsibilities?
Goals / expectations of the project?
Why mod a C&C Game? Why mod a 9+ year old Game?, How long have you guys been in development?
What's it like to create a video game in an already established franchise? What challenges and benefits does it come with? (Modding Vs. Indie pros and cons?)
Are any of the official Command & Conquer Team aware of your project?
What can we expect to see in TS? New Game Modes? A Campaign?
Tell us about how you went about creating new factions from scratch for a game like C&C/TS?
(ASK mtt this) How do you design the aesthetic for the factions? What were some of your biggest influences?
(skip) [Already COVERED] Are you updating or making any additions to the original factions from the game?
What lore considerations did you have to make to incorporate these new factions?
Biggest challenges/ accomplishments? What are you proud of? What would you do differently if you were to go back?
Advice for people who want to go into game design?
When can we expect to see TS released?
Will you need the original game to play the TS mod?
Whats next for Secret Reality and TS once you release?
For More info on INT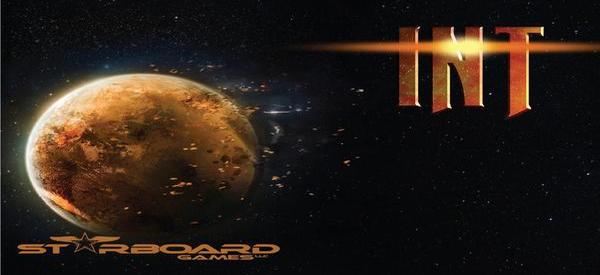 ---
We hope you enjoyed this article and all of our presented content!
For everyone here @ Tiberium Secrets: Jist
(Project Coordinator/producer, PR Lead, Lead Writer)