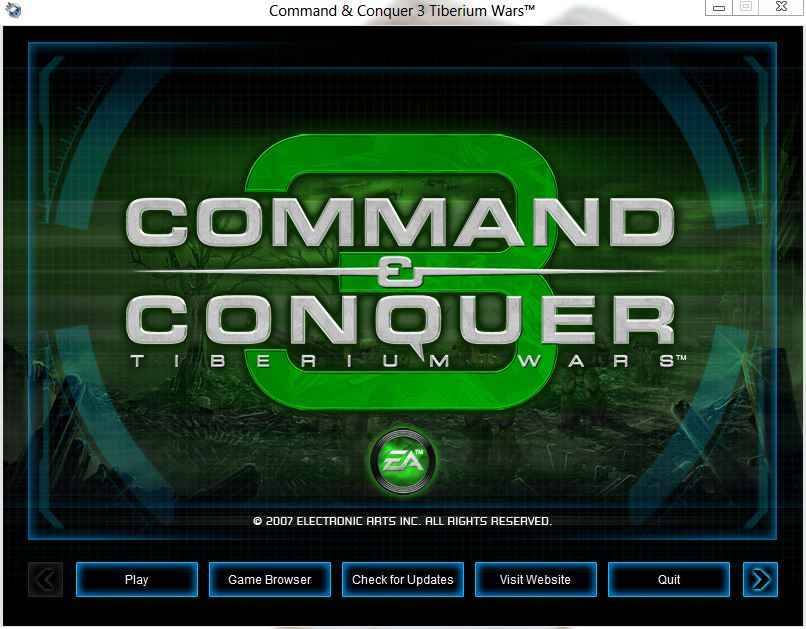 Are tired of starting the C&C3 Tiberium Wars Game Center every time to launch a mod?.
With this simple guide you may run your favorite mod of a form quick and easy.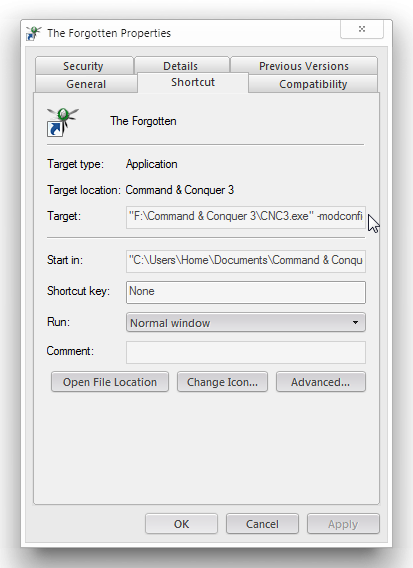 In this case we will use as an example the popular mod Tiberium Essence.
But the guide is compatible with any mod of C&C3 and RA3.
The only thing that changes is the name of the file ".skudef"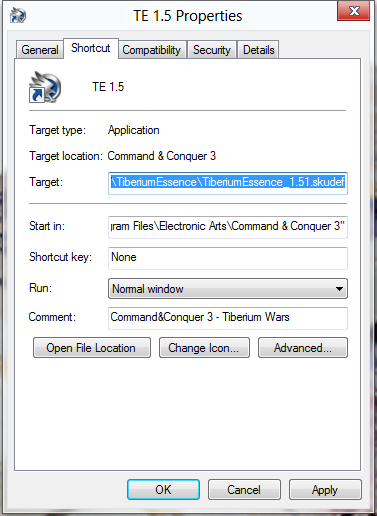 Steps to follow:
1: Make or copy a shortcut for Tiberium Wars (CNC3.exe-file).
2: Right click it and go to "properties".
3: Now you have to add something in the "target" mask. After the path of the "CNC3.exe" type: [OneSPACE]-modconfig[OneSPACE]
4: Now you need the path of the TiberiumEssence.skudef-file that is supposed to be in your mods-folder for TW (You can choose any directory or folder).
4.1: Right-click on your mod.skudef-file (TiberiumEssence_1.51.skudef for example), and click in "create shortcut". Then go to properties of this shortcut and copy the line that is called "Target".
5: Paste this path directly after the second "SPACE" (Respect the " ").
6: After this you are done with the "target" mask and you can save the shortcut, rename it and directly start TE with it.
Example of how it should be the "Target" line of your shortcut:
"X?:\Program Files (x86)\Electronic Arts\Tiberium Wars\CNC3.exe" -modConfig "C:\Users\YourUserName\Documents\Command & Conquer 3 Tiberium Wars\Mods\TiberiumEssence\TiberiumEssence_1.51.skudef"
---
We hope that this simple tip has been of great utility for you.
OMEGA
Ω
GROUP