CRITICAL UPD 3!
First of all, I want to thank everyone who played and left feedback about our mod! We hope you like it, even though some bugs. After gathering opinions via the poll, we fixed the following critical things new version of They Hunger Again v1.2. Here is a full list of changes:
Pistol, shotgun and machine gun accuracy and damage are improved.
Zombies and cops HP are lowered, so it's now easier to kick their asses (no more zombie revenge!)
Crowbar speed is reverted to original (as in HL2).
Shotgun is now firing as in HL2 and, also, model is changed, and looks more like in original Hunger.
Flashlight is returned to game.
HUD color is changed to red.
Machine gun sound is taken from original Hunger.
Headcrabs are reskinned.
Version 1.2 is available for download via link in the end of current post.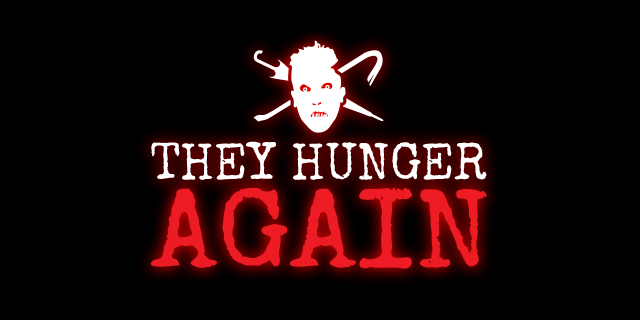 They Hunger Again team is
Max Borin (sound design)
Denis Filanovich (russian translation and sounds, coming soon)
3rd party content credits
Game contains lots of our own content and many things made outside of project.
Dmitriy Chugai from texturelib.com - free fine textures
J Theory, Gamebanana - intro/police car
Tro-Tim - intro locomotive
Mark DiAngelo - wind sound FX from 'Cabin' map
Important! Weapons authors are not displayed here until MAR 21,
because we want to make a little surprise for you.
Thanks to
ColdBanger - assistant
Gavin Bramer - translations
ferdifirst - Source SDK assist
milkman26 - voice actor
The Renegardist - voice actor
HeadCrad-Pro - advices
Jaay28 - mental support
---
About the mod briefly
It's an OMED
OMED is sort of a DEMO but isn't really one. It's just coming out without the last map called Rockwell Town. WTF?!! Yeah, I know. Still our mappers worked hard without having enough time. So we had to leave the Rockwell Town under construction due to some issues including time shortage mentioned above. Anyways the game looks complete without it and after all, guys, this is They Hunger on Source!!! Will you refuse a proposal to dance with a girl just because she has a short haircut? Or did you refuse to play Black Mesa only because there were no Xen maps? - huh, don't make me laugh!
Bugs
Yeah, we love bugs, so we've added few into They Hunger Again! Just kidding. Still, there certainly will be some bugs, so we'd like to suggest some moves in order to minimize their appearance:
Always restart your PC before playing They Hunger Again
(Source Engine has memory leaks and some physic objects in game may work improperly.)
If you are stuck in a wall, type sv_cheats 1 and noclip in game console.
If the game crashes on transiting from level to level (LOADING ...) - restart your PC and try again.
How to install game on your PC
Here is a short video about how to install it on your PC and run from Steam. Yo DON'T need a Half-Life 2 Episode 2, but you have to install Source SDK Base 2013 Singleplayer to launch it. Everything is easy, just follow the steps in the video.
---
A word from our beloved composer - EL D'VIR
I'd like to introduce our composer once again! All the background music you hear in the mod has been composed by this guy. Like a human body is just a walking zombie without soul the mod is just a 'bones' without music. El D'Vir has added emotions and feelings into They Hunger Again which appears to be the soul of the game. I'am very thankful to him. A short note from El D'Vir himself: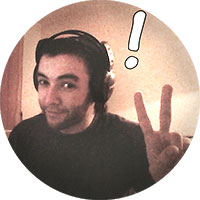 Good day to you, fella zombie slayers!

I don't usually do the release posts but this time I felt like a kinda have to. First of all, I'd like to apologize about the delay of release date caused by my team. Long story short, we had to reconsider the whole thing about music in the game in a very short time. Although we had to pretty much shorten the time of the actual soundtrack as well as the time spent on the soundworks, I really hope you will enjoy the changes made. Secondly, I'd love to thank all of you for your donations! We really appreciate your support in any possible way very much! Anyways, I am very glad we have finished this awesome project and I believe you'll be glad as well playing it.

Have a good time killing!
Sincerely, El D'Vir
---
Lets stay in touch!
This is surely not the end! The final map will come out as well as the other two parts of the actual game. Our main goal for future is to increase our skills and bring you more games of even better quality in all possible ways.
If you're interested in the future development of They Hunger Again or other games made by our team (yes, there's at least one more RPG game upcoming, but this is a surprise for now) you can:
Happy killing!
Sincerely yours,
Roman Lenko,
They Hunger project coordinator.