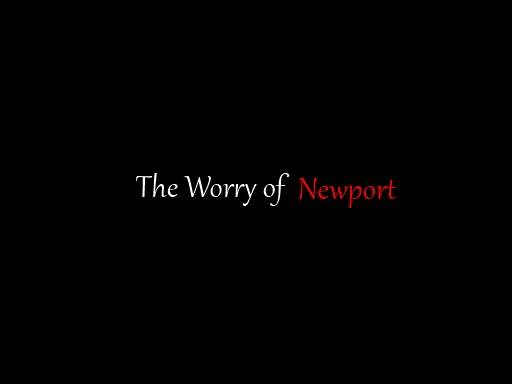 The Top 100
To my utmost surprise, Worry of Newport has landed in the Top 100 of the 2011 MOTY contests. This is thanks to you, the fans, for supporting us -- we are ridiculously grateful. Worry of Newport started as nothing more than an experiment last November 2010, turned into a story, then into a full conversion for Crysis and is where it is today. Without the fans it wouldn't have gone anywhere, and players all around have expressed their appreciation and enjoyment for the mod and we thank you for that.
If you feel inclined to see us farther into the competition, we humbly ask that you vote for us in the Top 100 elimination process. This can be done by following the below link,

The best part is, the core values of Worry of Newport--and it's community--remain. I would be lying if I said we were popular. Whilst our competition receives upwards to 1000+ views a day, our humble Lovecraftian venture is lucky to achieve a fifth of that-- or less, on some days! This is why we are so surprised at the top 100 achievement, and why we are so thankful to the loyal fanbase that has supported us.
Whats more is, Worry of Newport is the only Crysis mod running this year (Wars and #2 notwithstanding, as they are different games). While silly because of a lack of competition, this technically means we've won--at least--Crysis mod of the year, joining the ranks of the likes of Call of the Fireflies. We have no words to be standing next to the likes of that fantastic mod, and again thank you for the support.
What the future holds
While a return to Newport directly is not planned (By either me or any of the voice acting staff) it is worth noting that TWON's story features a rich and expansive mythos. Other colonies are mentioned, and it takes place in a pseudo-realistic world of the 1890's-1930's. While it's very unlikely a sequel or prequel will ever be made (I wrote and still intend for TWON to stand on its own,) I can definitely say future plans are starting to unravel that will take place in the same universe as Newport, just not in the same colony or character set.
This means that some gnawing mysteries, such as the city of Tygras, Hadad, what happened to Providence and who Dorian Caulm is (All things built up in TWON) will be explained in future mods. So
yes, clap your hands together--an official mythos of mods is planned.
Welcome to Newport
Because of this contest I have been advised to write up a brief recap and introduction to the mod for those of you, of which there will be many during this contest period, who have never heard of us. Our mod is usually so buried under the radar scopes of horror gamers that only a small number (Under 60) have even reviewed us! And so, let me introduce Newport for you newcomers.
Based in the niche of Lovecraftian horror (That is a verbose, atmospheric, extremely slow paced style of story telling) TWON tells a story of a confused amnesiac (the player) wandering an annihilated island uncovering an occult and esoteric past. Edgar Gray, the antagonist and high priest of Newport, his lovelorn and shattered wife Aoife, an ancient deity uncovered by an excavation crew and a simple moral question (What was Newport worried about from the beginning?) all drive the layered story forward. There's over a half hour of audio alone, and double that in reading material. For those who love story-first gaming, that was TWON's focus.
As well a variety of narratives and locations unfold across the scope of the game, all interweaving a rather cumbrous but detailed story. You'll visit briefly the deserts of Iran, the jungles of South America, the frozen villages of europe and of course the island colony of Newport itself.
The gameplay has been compared to Amnesia, Dear Esther, and other titles whose general focus are walking, listening, reading, hiding and other basic interactions. As such there is no combat at all.
Finally, let me recap the experience with a trailer, the latest and last trailer for Worry of Newport.