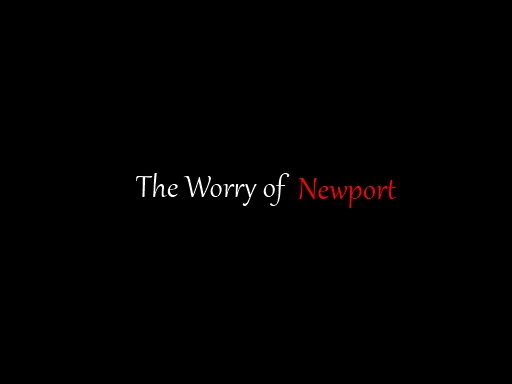 Thanksgiving Patch Released
Download Now
Hello everyone, and happy Thanksgiving (Or post-thanksgiving depending on when Moddb staff works!). I'm here to report a very small but happy and productive patch has finally gone gold for my Lovecraftian horror/mystery mod for Crysis, The Worry of Newport. Big things come in small packages and this is no exception, the fans have been asking me since inception for saving and loading support and an easier installation path, and both have been granted on top of a slew of hotfixes.
Patching is an annoying business for all involved, I know, triply so for something as story based and linear as Worry of Newport. You may ask, "C-zom, I already beat it, it's uninstalled. Why do you keep patching it?"
The answer is simply because I care. Before I deleted the old individual downloads, something like 6000 of you individually played The Worry of Newport. It is simply for the next 6, 60, 600, or 6000 down the road that will play it brand new that I want to have the most patched and polished version I can provide as a modder.
The reasoning is sound to me. No one is asking you to replay it if you enjoyed it last time, but if you had issues with the bugs, or lack of saving, or ridiculously complicated install procedure, it has all been addressed fully.
Changes,
Both Parts,
Part 1 and Part 2 run off the same engine code, are now in the same install folder, and are separated by a simple loading screen at the end of Part 1
A ton of refinements have been made for the custom assets. We are now using new hands (from crydev.net), a newer water shader, and have gotten rid of dead-weight assets we never used but were in the install.
Black hands and Colt 45 having no textures have been fixed
Blinking fog has been fixed (Rare instance bug)
Desura Release (Official this time)
Part 1:
Implemented Game Saving Checkpoints. Press F5 to save, and load at your leisure later. Do not save when narration is playing or the screen is fading out, or you're reading a book.
Recompiled flowgraph code to be sleeker and take up less cpu/memory resources.
Three rare crashes at Hamlet have been neutralized.
Lighting improved in Hamlet
Additional book added to entrance of basement in Hamlet (was previously intended, but glitched out in loading)
Part 2:
Implemented Game Saving Checkpoints. Press F5 to save, and load at your leisure later. Do not save when narration is playing or the screen is fading out, or you're reading a book.
Fixed rare crashes in Newport Colony.
Added a brand new, narrated soliloquy by Edgar Gray (It plays after the credits, stick around for it!)
Fixed a fatal error with vegetation rendering improperly (removing low_grass entity)
Removed 350 needless shadow casting items, doubling performance
Fixed path finding in Swamp/Marsh slightly
Enhanced lighting in all forested scenes
May have fixed blinking sun issue (PM me if I have not)
Closing Words
I am dedicated to an insane degree, n odoubt due to excess free time, to provide patching whenever needed. But remember I am not omnipotent, and I actually get hazed over by familiarity when replaying this mod over and over to screen for bugs. I need *you* to tell me what issues you have, so I can best provide you with the patches the mod needs. The fanbase has been humorously mum on bugs, both gamebreaking and minor, in the past and I'm hoping that changes today.
If you have issues with Worry of Newport, let us know. I am dedicated to this mod's upkeep and if you keep silent and stay resentful and flame us for bugs, we cannot help you because you do not tell us. That is all.
Until next time, whenever that might be. Remember if you wake up on Newport one day, you're probably screwed.