The Shelter - UPDATE #1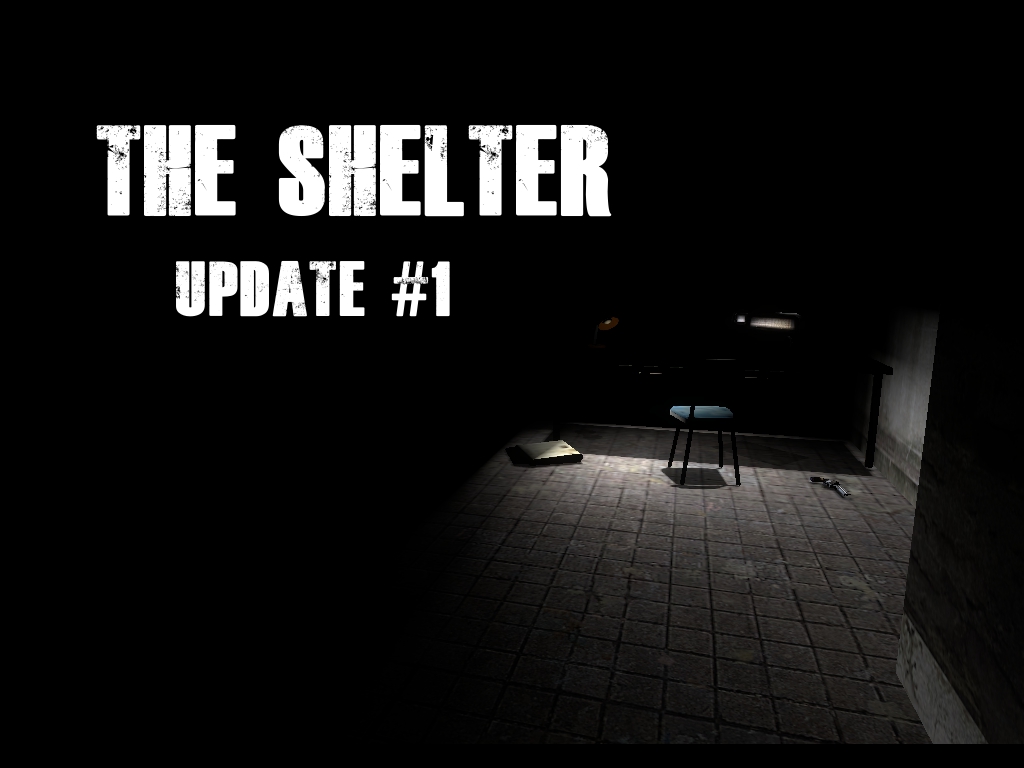 First and foremost, the interest in the mod has been astounding so far, thanks so much everyone for your support and stay tuned! I figured I would start things off by explaining who I am, what the heck Interactive Audio Fiction is, and more about what can be expected from The Shelter.
SO WHO ARE YOU?
My name is Rich Douglas, I've been working in the video game industry now for 9 years as a composer, sound designer.. and on occasion, level designer. I've been actively participating here at MODdb since 2004 and you've heard my music in many extremely popular mods including:



Interactive Audio Driven Fiction?
Yes, The Shelter is an interactive fiction mod which utilizes cinematic (and convincing) sound design to convey it's story and to scare the hell out of you as the player. This means there really isn't much in the way of gameplay here... The Shelter is more like a film you get to participate in and become part of the experience. The entire experience itself is just over 15 minutes long.. but believe me when I say that the amount of emotions conveyed within that short amount of time make this a very engrossing experience... one that feels MUCH longer than it is. You WILL experience sadness, helplessness, sheer terror, and be involved in an engrossing story as Eden 426 makes its way towards earth. There may even be more to the asteroid than you think too. The sounds heard in this mod are things that are meant to be unnerving and do their job well.. some sounds you've maybe heard before... others, you definitely have not. Initial play testing has been extremely successful so far.



Will this mod actually be able to be played? When will it be released?
YES!! While there are tons of ambitious mods on MODdb which never get to see the light of day.. this project will. In fact, the mod is already in alpha! I've completed all of the level design, scripting, audio design, voice over work, and have recorded the score. All that remains is to test, test... and test to make sure I have the timing exactly where it needs to be so that this experience is one that you'll remember for years to come. The reason I've marked it as TBD is simply because I do not have an exact release date yet.. but I'm 100% certain I'll have this mod out by the end of the summer after it goes through significant amounts of play testing by some of my other friends in the game industry.
Oh, so do you need any additional help?
No, not at this time. This is a one man project and I have tackled all of the level design, scripting, scoring, and sound design myself. The voice over work has already been recorded, mixed, mastered and was performed by hired professional voice actors with film experience.
This plotline sounds familiar, wasn't there a similar Twilight Zone Episode?
YES! If you picked up on these similarities before reading this FAQ, I salute you :). Yes, this mod is loosely based on Twilight Zone Episode #68. This is a remake of sorts, a re imagining, a throwback to an extremely classic episode with some good homages thrown into the MOD for good measure... but it's definitely extremely different in it's own right and not a direct rip of the episode by any means. Make no mistake, this version of The Shelter stands out on its own and is far more creepy than episode 68. Since nearly every twilight zone episode has a twist (two in most cases), some of you are probably now wondering Is there a twist in this MOD? Well now... I don't want to give away EVERYTHING now do I? You'll just have to wait and see.
Stay tuned for future news and media updates as testing continues... and prepare to be scared beyond belief.