OPEN BETA #4
Yep! That's right! Seeing as how it's been over a year since the release of the first R6 open beta and I've recently graduated from college, I figured now would be a good time to release the next open beta! Among various other updates - such as improved rifle and pistol animations, and new CTF mechanics - you can try out a demo of the Europa campaign, as well as the new custom HUD that I designed! Here's a trailer (and design process video) for Europa:
Oh, and did I mention that we've added Jack?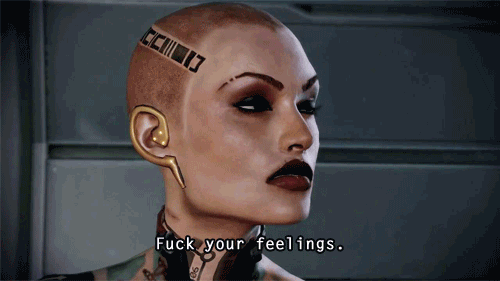 She's fully-voiced, she has her art assets and all of her weapons and powers (heavy melee coming soon), and she's a biotic badass!
So yeah, we're gonna need plenty of feedback — especially on Europa — and seeing as how I got a decent amount of it from the previous open betas, I've decided to let you all give things a shot and help debug the mod! (A fourth time!)
Notable new features included in this build:
Europa demo (NEW MAP!) — play the first quarter of the Europa campaign!
Jack (NEW ALLIANCE HERO!) — play as Jack in the Systems Alliance! (tip: set her as the Systems Alliance Hero using the Configuration Utility for easier testing)
Custom HUD — many improvements have been made since the first R6 open beta (build 20626/06)
Deferred Shield Regeneration (for the player only) — when your shields are damaged, it'll take a moment for them to start regenerating! Also included is visual/audio feedback for when your shields break!
Low Health Sounds — when your health is low and you're playing as a non-synthetic class, you'll hear a heartbeat sound and all other sounds will be significantly quieter!
Kill Sounds — a distinctive sound effect will play each time you kill an enemy!
Want a complete list of the changes and additions that are included thus far in this build? View the change log by clicking on the second link below!
NOTE: R5 IS *NOT* REQUIRED, THIS IS THE STANDALONE VERSION OF R6
To install the build, view the build manifest by following the "DOWNLOAD R6 OPEN BETA!" link above; the build manifest contains everything you need to know about this build. As soon as you have the build manifest open, follow the link "Standalone Version (R6) (Mediafire)" next to "File Path" to download the R6 production build setup file.
If you do decide to play the open beta, I implore you to not just pass up any bugs you encounter as things that "somebody else reported/will probably report," but instead take the 5-10 minutes to report the bugs. It's easy, it doesn't take very much time, and it will help improve the mod. Don't feel obligated to report things, but keep in mind the simple fact that the quality of the mod is largely based on the bugs that are and are not reported.