The darkness can not be breached.
Soon we'll be releasing Mass Effect: Unification 1.1 (r2) but before we do that we have a few things to finish up. In the meantime, let's show you some of the stuff we've been working on.
The Systems Alliance has been redone so many times I'm beginning to lose count, and I know for a fact we're not done with it.
My instructions were simple when I took over the development of the Alliance's graphical design, make it so each of the classes were easily distinguished from eachother. I wanted to recreate the visual style of the Alliance Marines in Mass Effect 3 at the same time. My solution was to add class specific markings as you all know. The Soldier would remain untouched while the Infiltrator (green), Adept (cyan), Engineer (gold), Sentinel (purple), and Vanguard (red) got distinctive visual markings.
Unfortunately I was very unhappy with the end result, as were quite a lot of our fans. So without further ado, I present my redesigned Alliance Marine textures. Only the Soldier remained the same.
Infiltrators now have map-type specific camo. For instance on Kamino the camo will be a grey urban design, and on Dagobah they have a green and brown jungle camo.
---
---
---
---
---
---
---
---
---
And to wrap it off, Marth fixed the hex shields on Virmire. Also note the glowing elements on the Geth Pulse Rifle.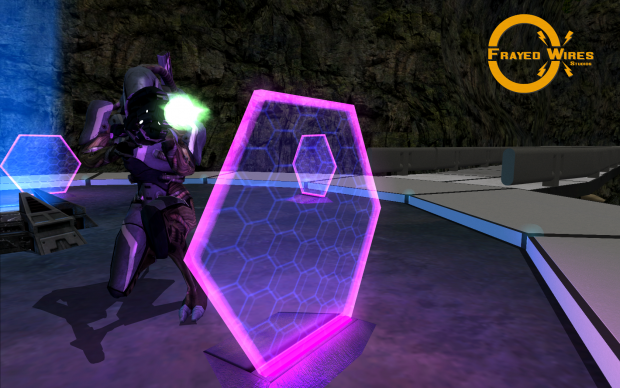 We hope you enjoy these recent changes as much as we do. If not, please leave a respect suggestion of what you think could be changed and if we agree with you and it is within our ability to do so, it shall be done.
-James "TheWulfMan" Plummer
-Aaron "Marth8880" Gilbert
Executive Directors of Frayed Wires Studios