Ladies and gentlemen, I have returned with some updates. It's been a long time, I know, but I have recently fixed a number of issues with the mod which was preventing me to progress any further. I've been working on the mod in the past few months, I know I should have confirmed that the mod wasn't dead earlier but I wasn't sure if I was able to fix the issue at the time.
Highlights of the update:
- New cover
- WIP first person animations
- WIP Muzzle Flashes
- Updated textures on the Mk II. Sten
- Major optimization of world models
- Completely used up the object limit
- MG42 has been added for the Germans
- Updated road terrain textures
- Added terrain decals
Here's some of the new cover:
Updated Mk II. Sten textures and WIP 1st person animation: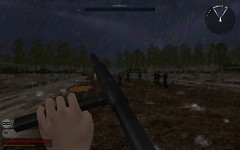 MG42: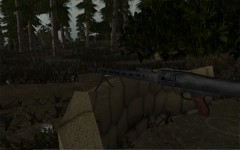 Updated terrain textures + Decals: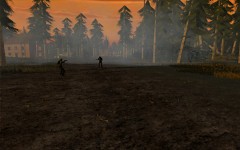 There's still more to show off, like the new German light vehicle called the Schwimmwagen and more terrain decals but I haven't got the pictures ready yet. I just wanted to show you guys that the mod is not dead and still going. It's almost ready for release but I just need to get the gameplay and modes set up right and balanced. Stay tuned, and again sorry for the absence.