Canon de 155 L Modèle 1877
At the start of the Great War, the French Army had put an enormous amount of faith in their famous "75". It was indeed a formidable gun, but it soon became apparent that even this Gun could not perform all the tasks needed, especially when the war turned static and fixated around entrenchments rather than maneuver. Heavier guns were needed.
This forced the French Army to use older or even obsolete guns, in a desperate effort to fill the gap, and to provide the troops with much needed heavy Fire Support. That is the reason why the 155mm Cannon Mle 1877 was kept in service, despite its obvious age, shown primarily by its rigid mount on a "Napoleon-style" carriage. The lack of a modern system of Recoil meant, among other things, that the gun had to be relaid after each shot, greatly reducing the rate of fire. The Mle 1877 could shoot a 40kg (881b) shell up to a maximum range of 9.8km, which was quite acceptable. The Breech was of the De Bange screw type, and the gun was fired using a Friction Device.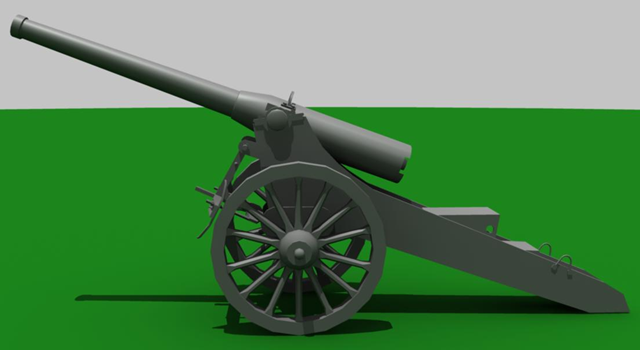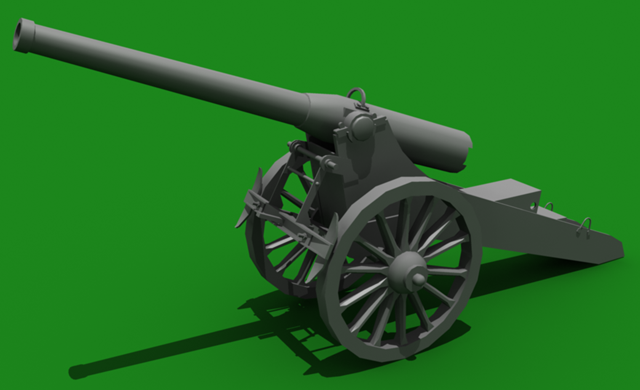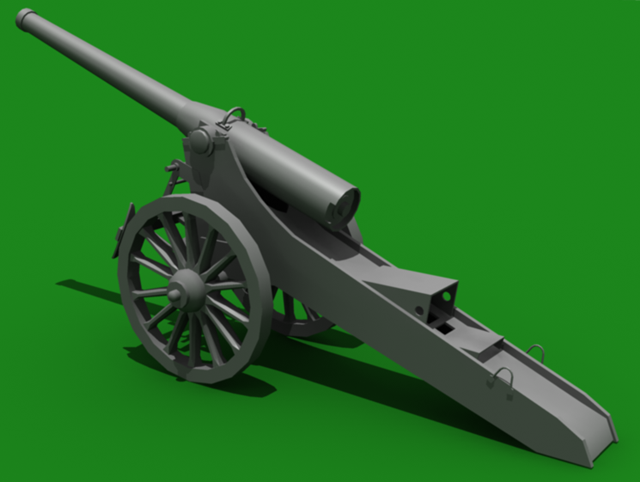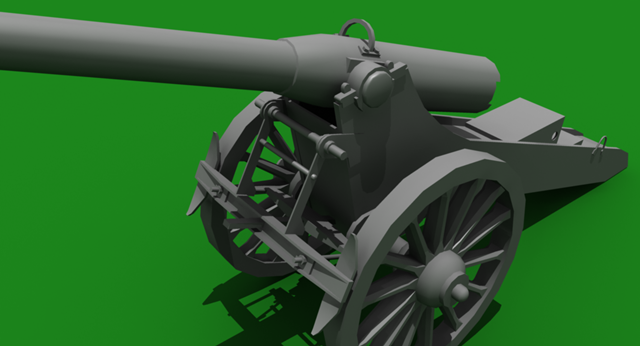 Canon de 155 C modèle 1917 Schneider
The 155mm Howitzer by Schneider, was the principal heavy howitzer piece of the French Army during the Great War. It started as a private enterprise, the design being made by Schneider to get a contract to equip the Russian Imperial Army with artillery. The gun itself proved to be an excellent piece, and when the War broke out in 1914 it was soon accepted by the French Army as well, who needed these types of modern, heavy howitzers.