FT Light Tank
This light tank was the most widely used tank throughout the First World War and was built by a few different companies resulting in many different variations.
Char Cannon
This was the most widely produced version armed with a 37 mm Puteaux SA18 short-barreled gun. It made up about 3/5 of the tanks ordered, about 1/3 of tanks actually produced.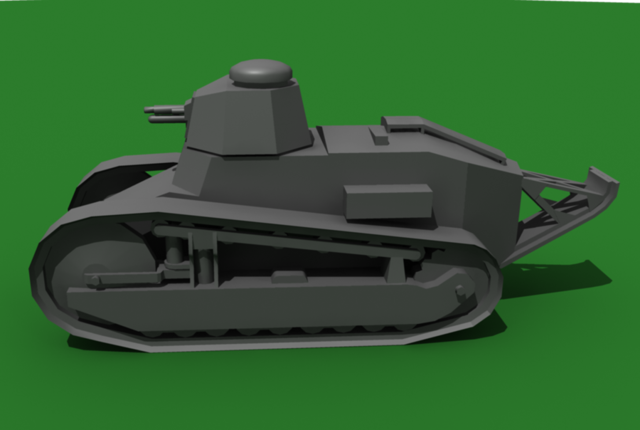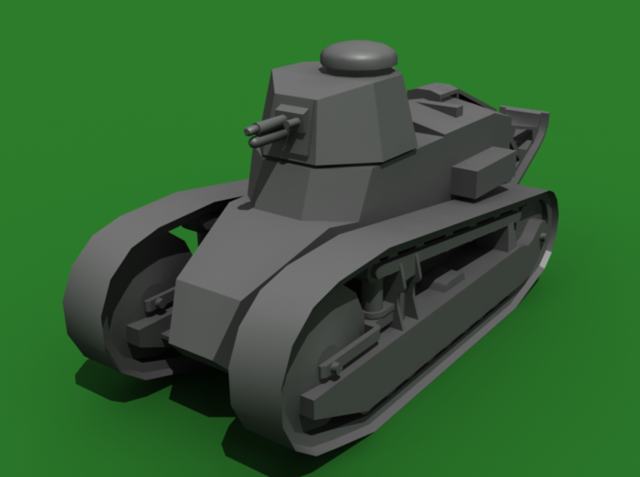 Char Mitrailleuse
This version was armed with an 8 mm Hotchkiss M1914 machine gun. This one made up about 2/5 of tanks ordered, about 3/5 of tanks produced. This version also uses the Girod turret which is rounded instead of octagonal.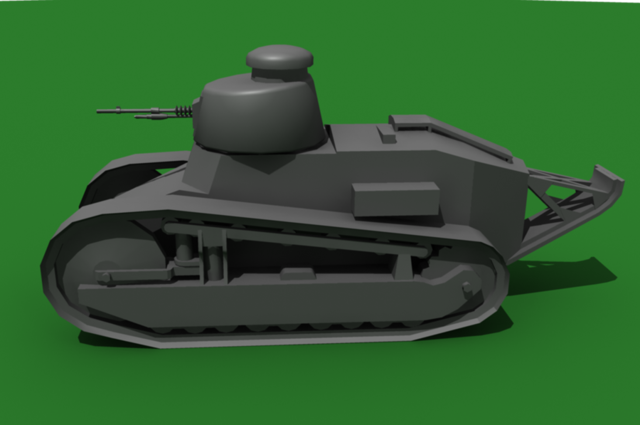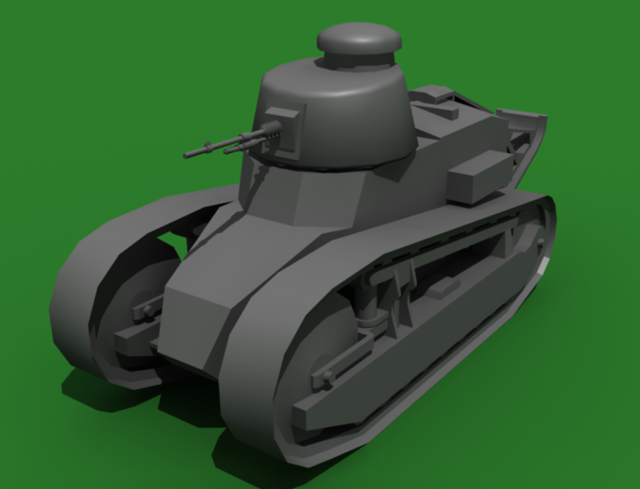 FT 75 BS
This was one of the rare versions of the tank and was technically a self propelled gun with a short barreled Blockhaus Schneider 75mm gun. At least 39 tanks of this type were produced.